This shop has been compensated by Collective Bias, Inc. and its advertiser. All opinions are mine alone. #BIGDeal #CollectiveBias.
Every year I say I am going to get around to making my own stocking holders. I already knew what I wanted them to look like in my head. Glorious, stained wood holders (no surprise there right?) with just the right amount of sparkle, thanks to some reindeer head ornaments. The problem was, I could never ever find the ornaments. Until this year!
So, I finally got around to my DIY Wooden Reindeer Stocking Holders, with a little help from Big Lots! Here's how to make your own.

Supplies:
Reindeer Head Ornaments from Big Lots (red, blue, silver or gold)
2×6 (length dependent on number of holders – approx 1′ per holder)
Wood glue
Stain
Old cloth or brush (for stain)
Saw (or have the lengths cut in-store)
Hot glue
Drill
Drill bit for wooden hanger
Optional: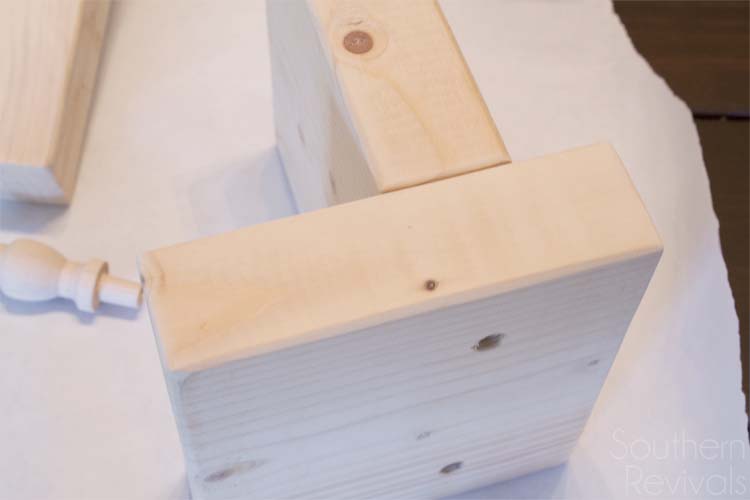 Typically 2×6 boards will come in 8 ft lengths. This would make 8 stocking holders since each stocking holder uses 10″ of board, total.
You will cut two, 5″ pieces for each holder. Attach them using glue and/or screws. If using screws countersinking them will keep the screw heads from scratching your mantel or other surface.
IMPORTANT NOTE: Be sure to attach the top board a 1/2″ from the back, off-set (as pictured). I wish I could explain the physics behind this but just know I tested it (with my head, on accident) by trying to line the back up into an L-shape and that did NOT work. So don't make that same mistake. It hurts and your stocking, once filled, will fall.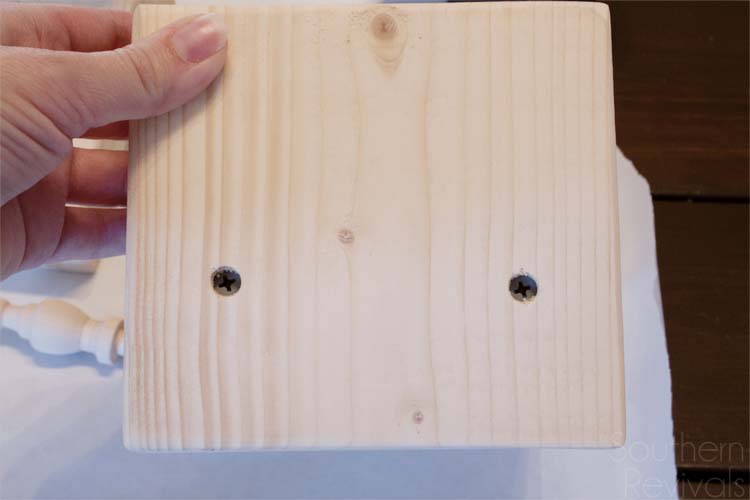 Again, if you choose to use screws it is wise to countersink. If you don't want to bother with screw you should be fine to just use wood glue but I would recommend making sure you have something to keep the pieces in place as they dry because they will shift. And again, your stocking will fall.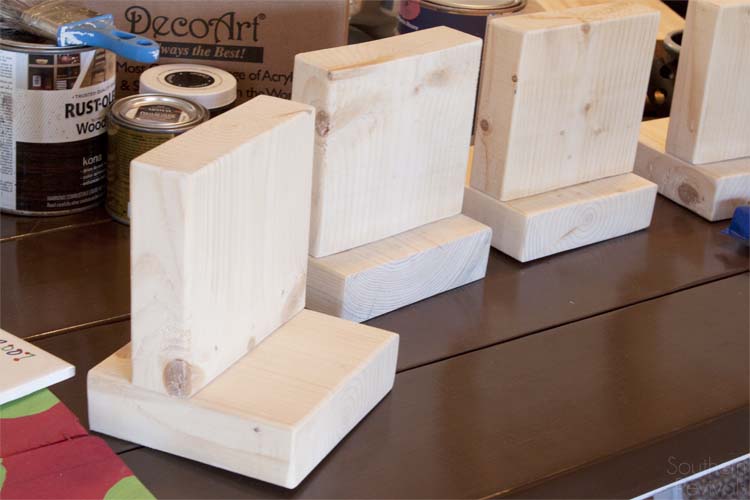 Once your pieces have dried it is time to pre-drill a hole for the actual holder.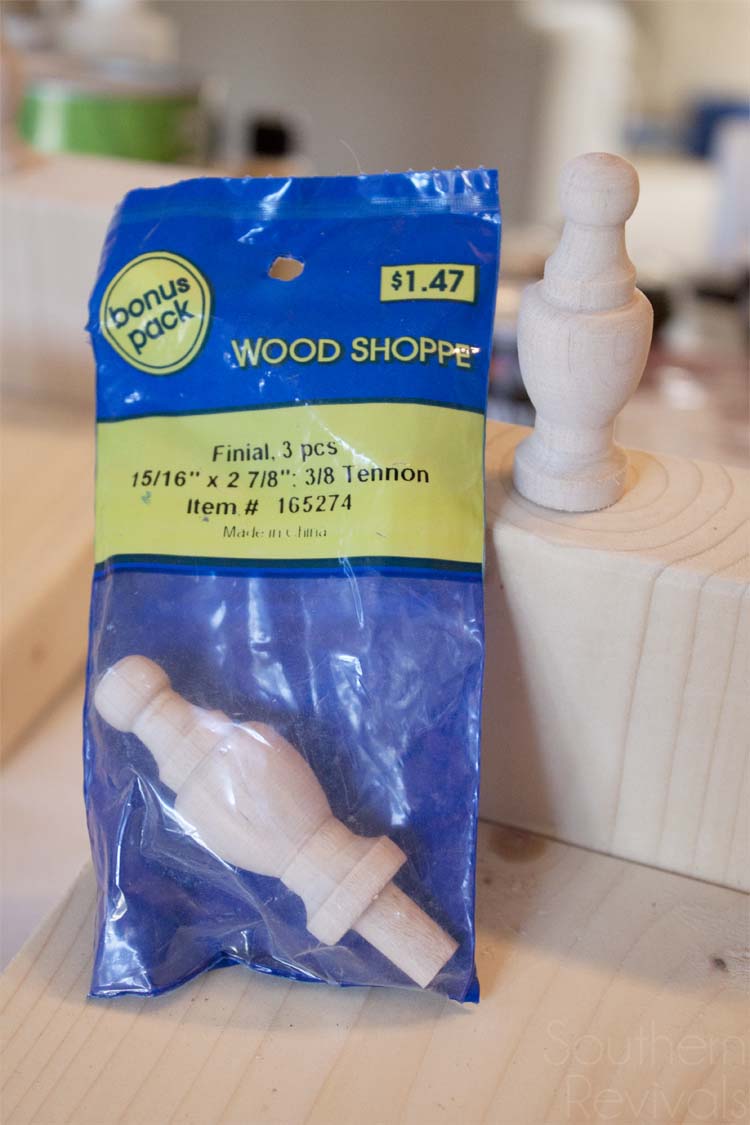 The size of your drill bit (to pre-drill the hole) will depend on the size of the finial that you're using. The good news is, it's printed right on the front of the package for you. Easy peasy!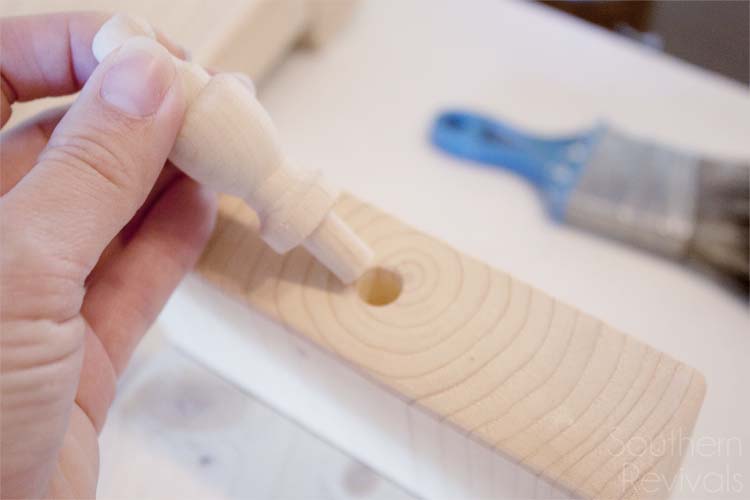 Add a tiny dab of glue into the hole. Not too much! Excess glue oozing out will mean that your stain won't take evenly. Push your finial into the hole, it should fit fairly snug. Not too tight, not too loose.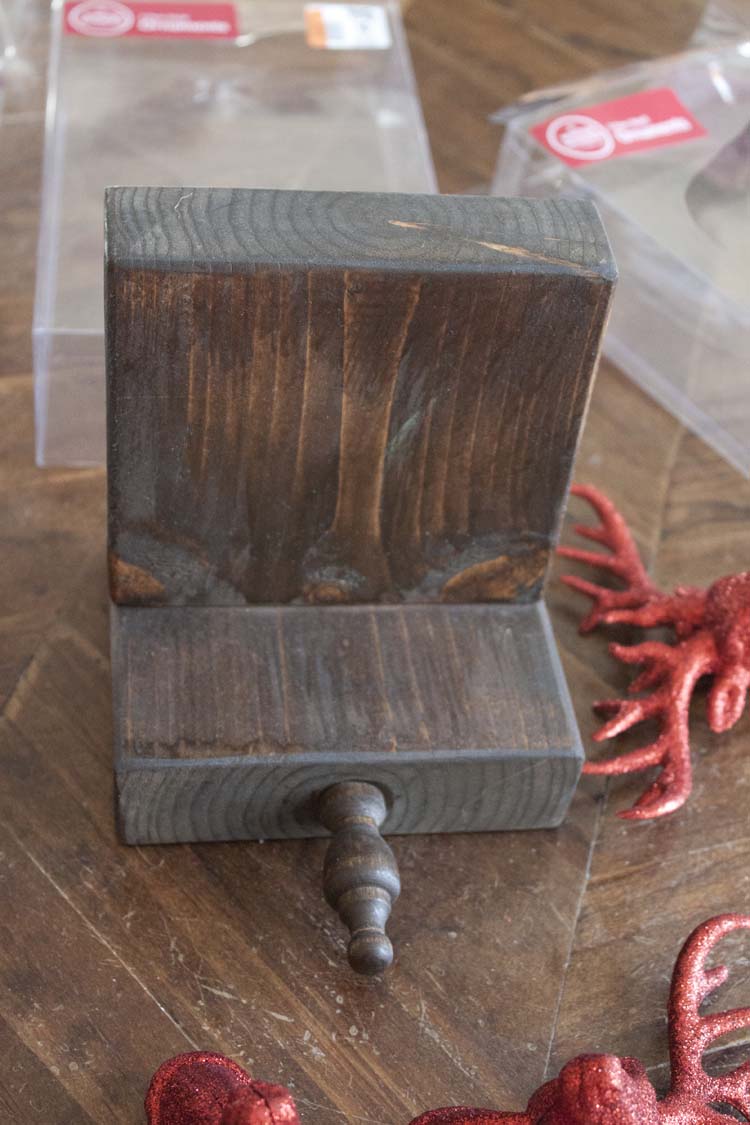 Once that's had time to dry thoroughly apply the stain of your choice (I used Dark Walnut) and allow to dry.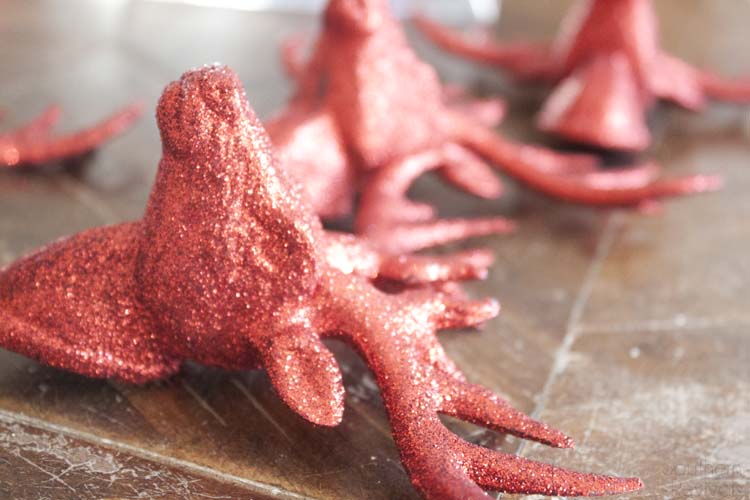 That brings us to the fun part! When I first saw these at Big Lots I nearly cried tears of joy! I had literally looked for some just like them for years.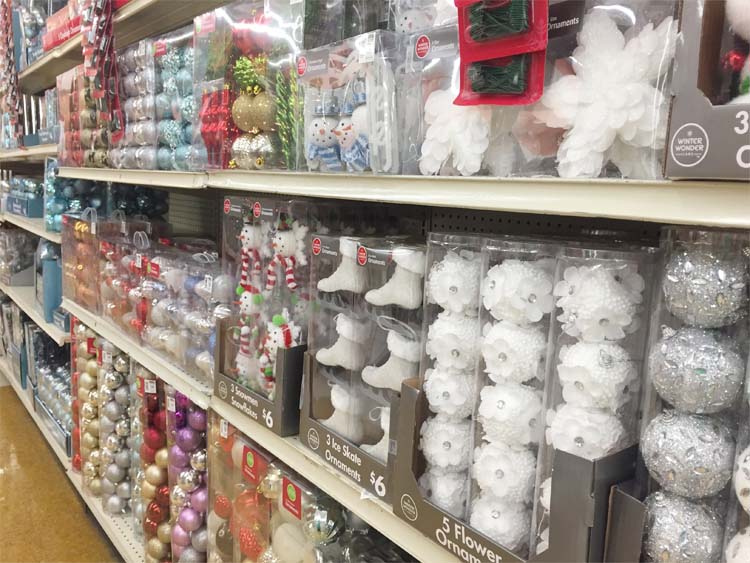 Initially I had envision using gold but then I saw the red and I just went all melty inside…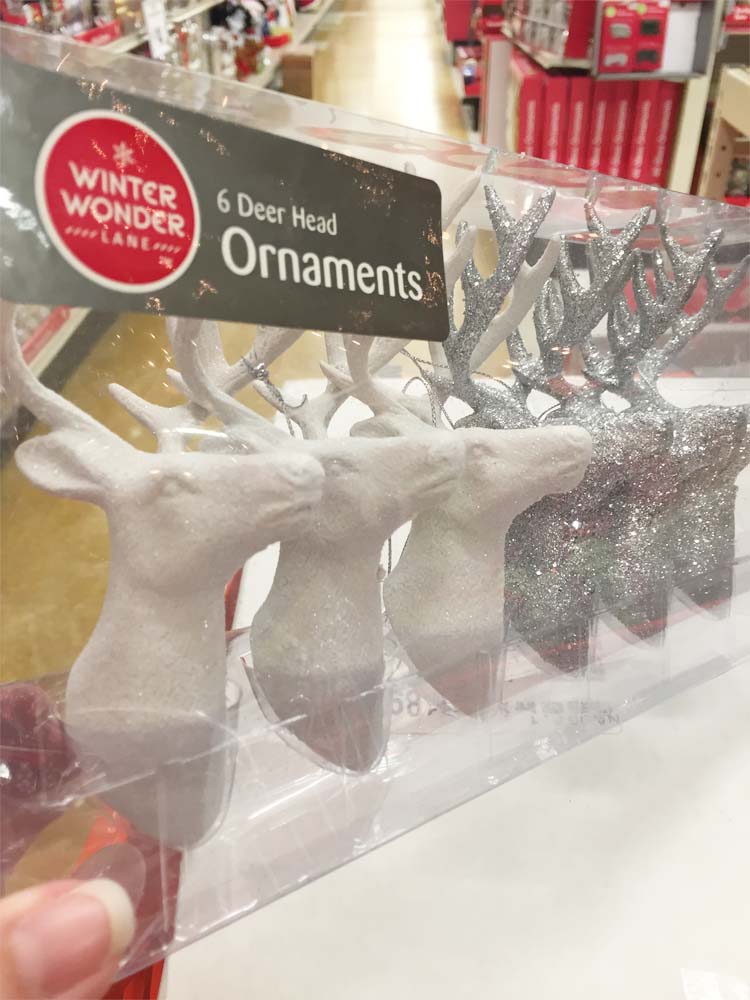 You can choose from red, blue, silver, gold and even white. This beautifully made and oh so trendy set of reindeer was around $6! Aren't they gorgeous?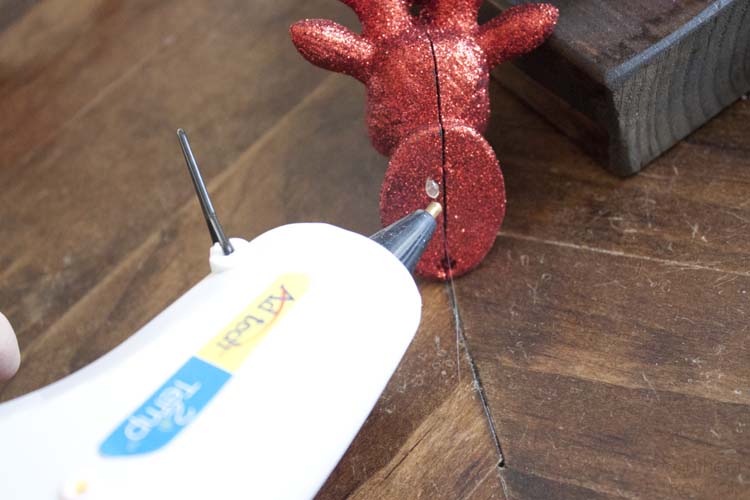 Attaching these beautiful ornaments is the easiest thing you'll do! Add a dab of hot glue to entire back potion of the ornament careful not to put too much. You don't want it oozing out. That won't be cute.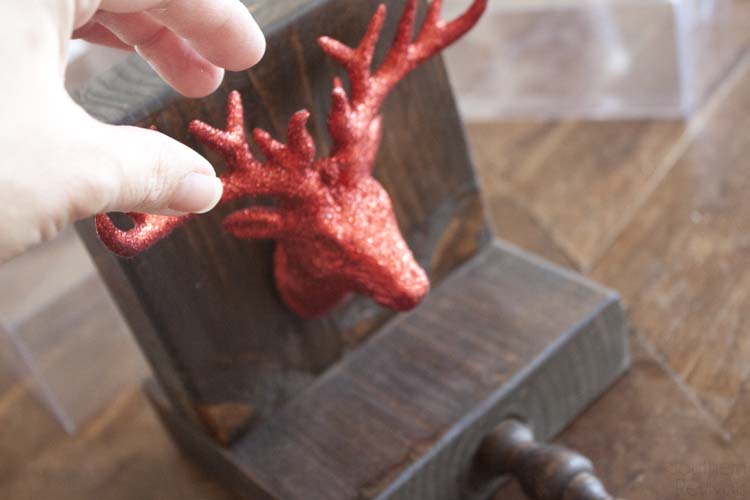 Let it dry.
But, hey, it's hot glue! That only takes a minute and then you're all set to use your pretty, new stocking holders that you made all by yourself!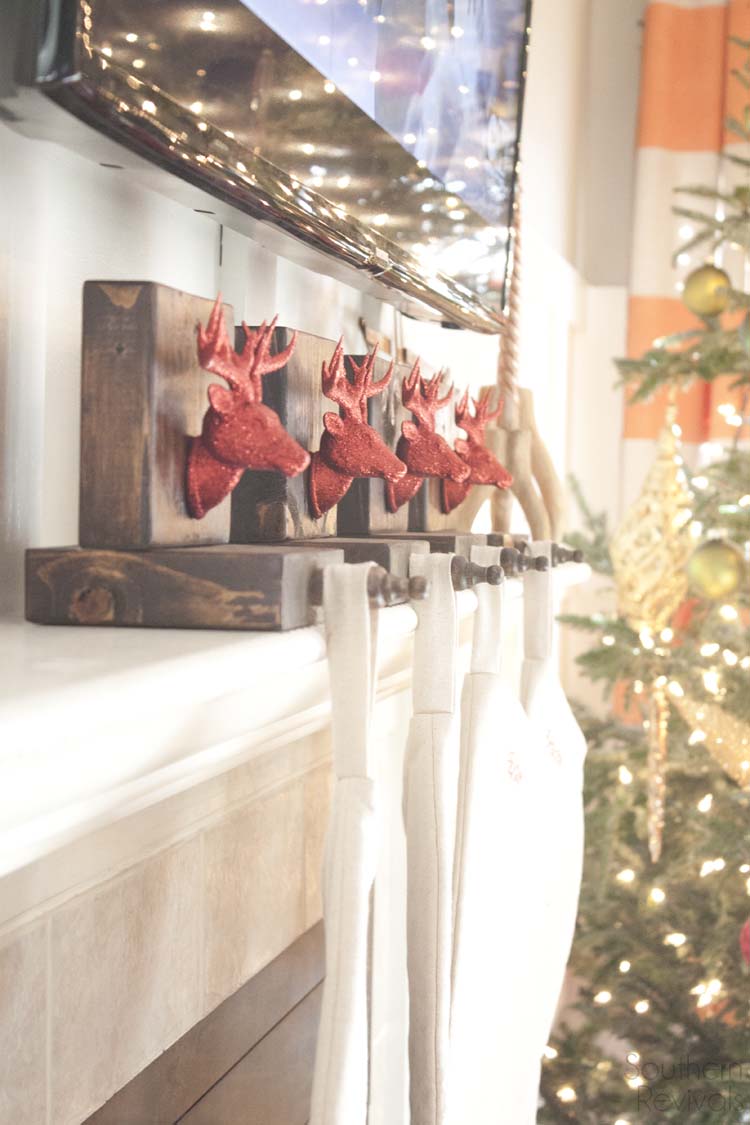 BAM! It feels good right!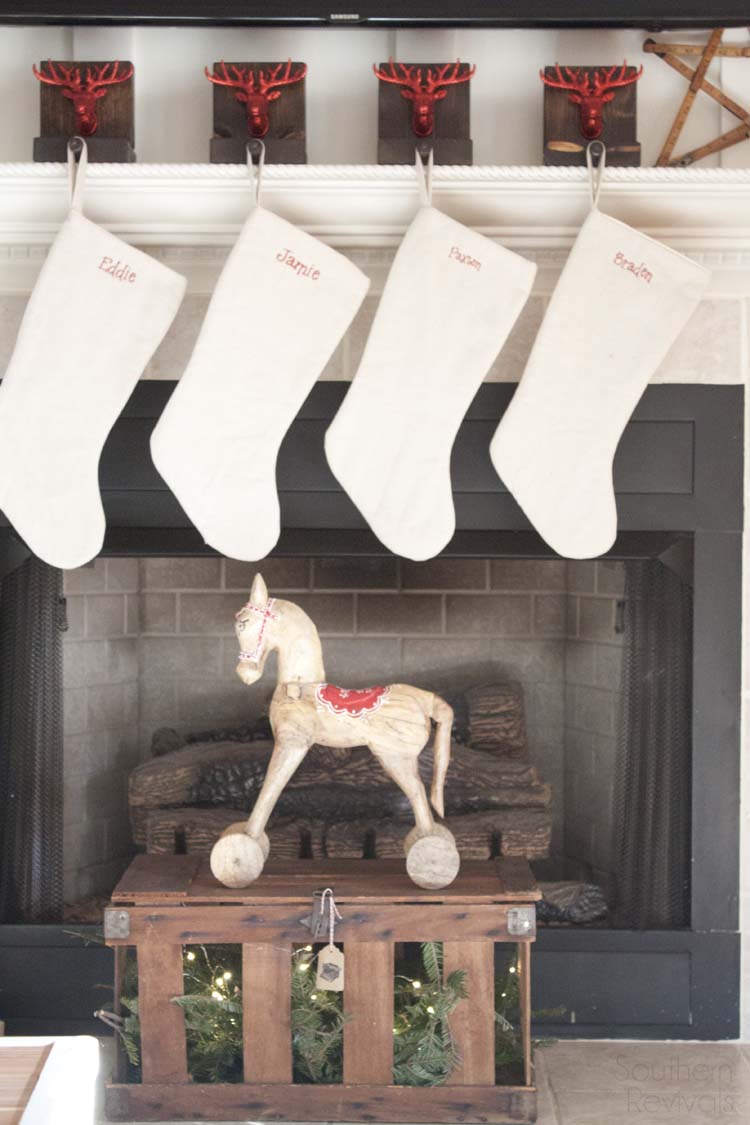 Someone else has already done the hard crash test dummy work for you…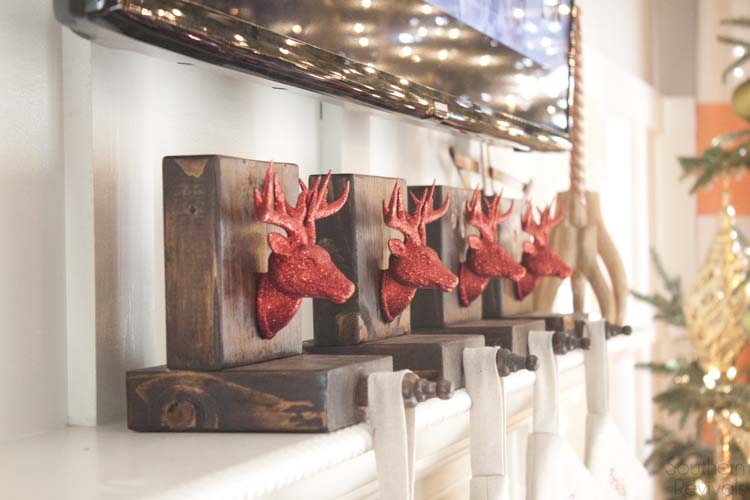 All you gotta do is sit back, look cool…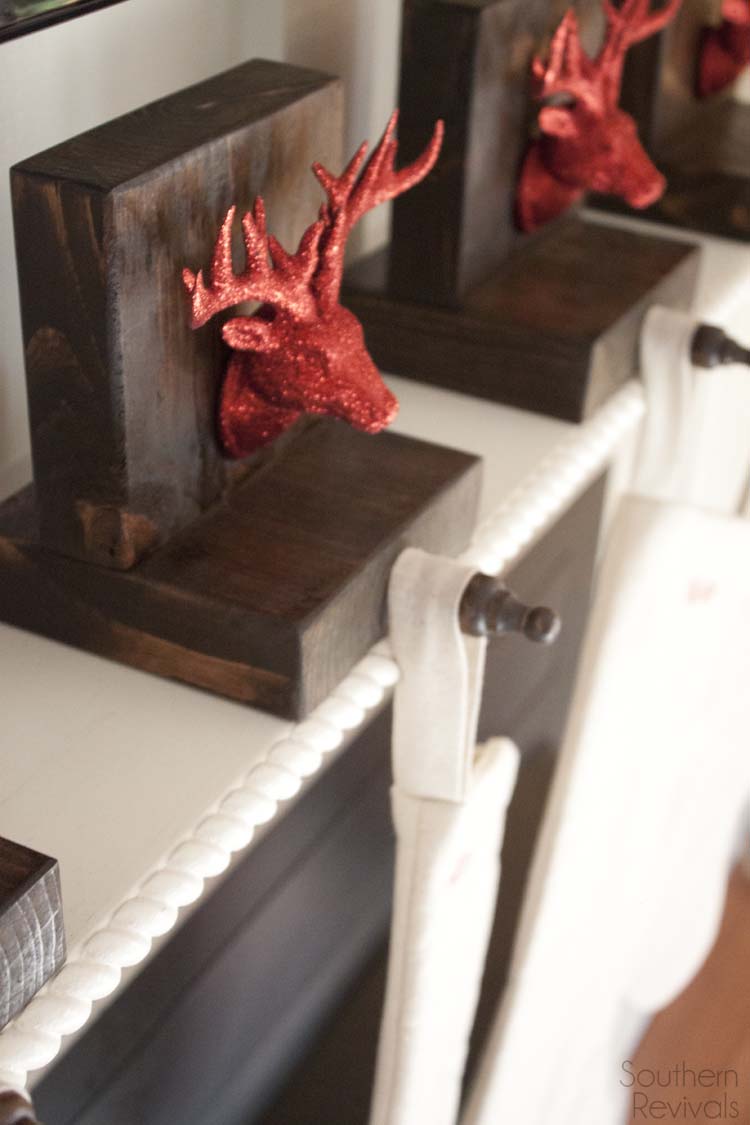 Try not to be too smug, though. We don't want you to wind up on Santa's naughty list.
I hope you've enjoyed yet another great post brought to you by my friends at Big Lot's. Be sure to check out the rest of my Big Lot's Ambassador posts below. And for even more inspiration, be sure to follow Big Lots on Pinterest, Twitter, Facebook and Instagram.
DIY Etched Glasses,Easy & Affordable Holiday Tablescape,
Gluten Free Raspberry White Chocolate Cake