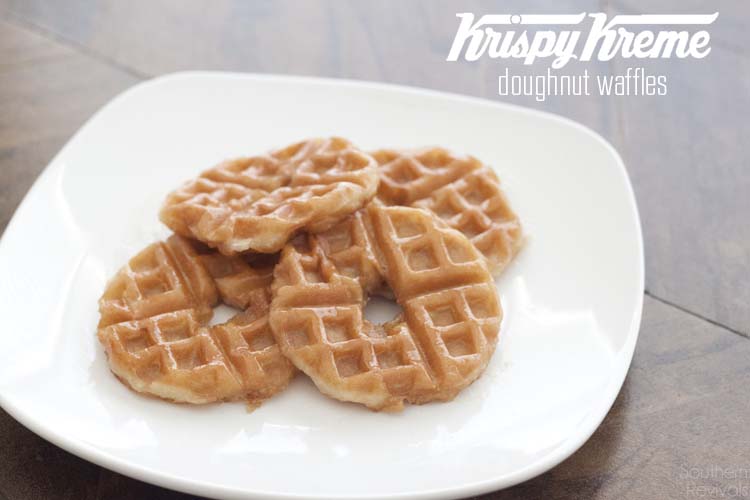 I'm showing you my favorite way to warm up those leftover Kripsy Kreme doughnuts at home: Doughnut waffles anyone? That is, if there's any left!
As a kid I moved around a lot. From the time I started Kindergarten until the 7th grade I had attended 6 schools in 4 different states. One of my most consistent memories from an inconsistent childhood is Krispy Kreme doughnuts.  Finding the local store in the new place, popping in to see if the doughnuts were hot, watching them cook and enjoying that in only the way a child can. And the consistent deliciousness from the first warm bite to the last.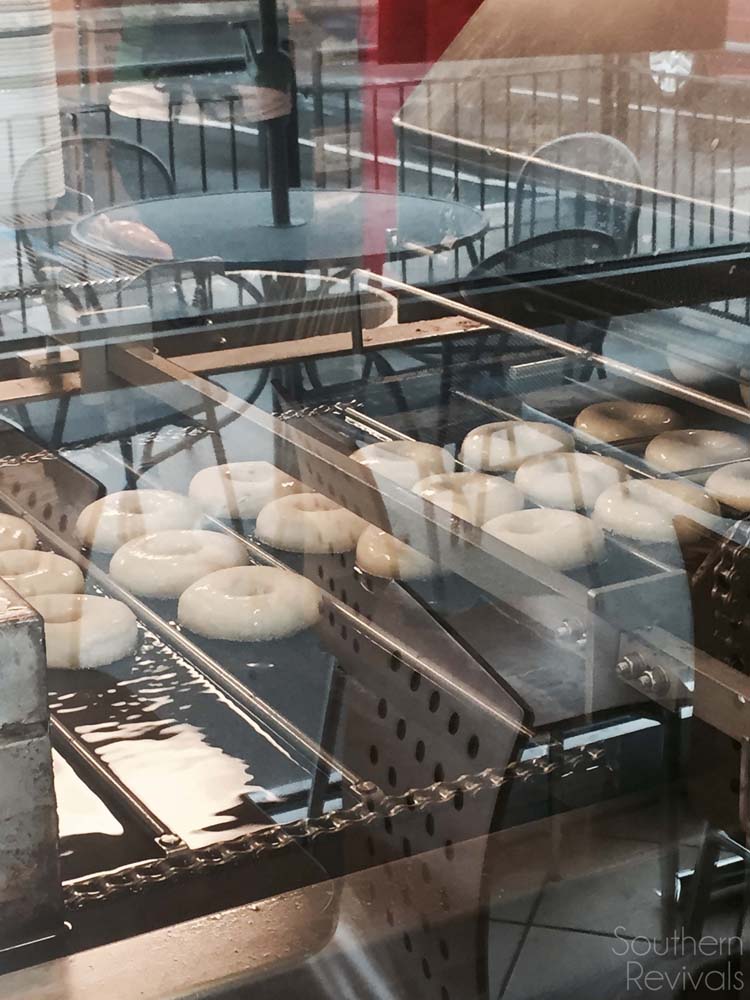 Incidentally, one of my first memories of Krispy Kreme is as a first grader when I lived in Winston-Salem where the company is headquartered and where the secret recipe is stored in a vault (as it should be!). How the company came to be headquartered in Winston-Salem, and indeed the whole story of Krispy Kreme's humble beginnings in a general store, is a very good one. Ironically, the Reynolds Tobacco factory and my father's construction work were also what brought us to Winston-Salem. It may be dramatic but I prefer to think of it as serendipitous, me and Krispy Kreme.
I may not be little anymore but I still love the sight of all those doughnuts traveling along on the way to their faithful encounter with the glaze waterfall. And I always want to jump in and rescue the poor doughnuts that don't flip, don't you?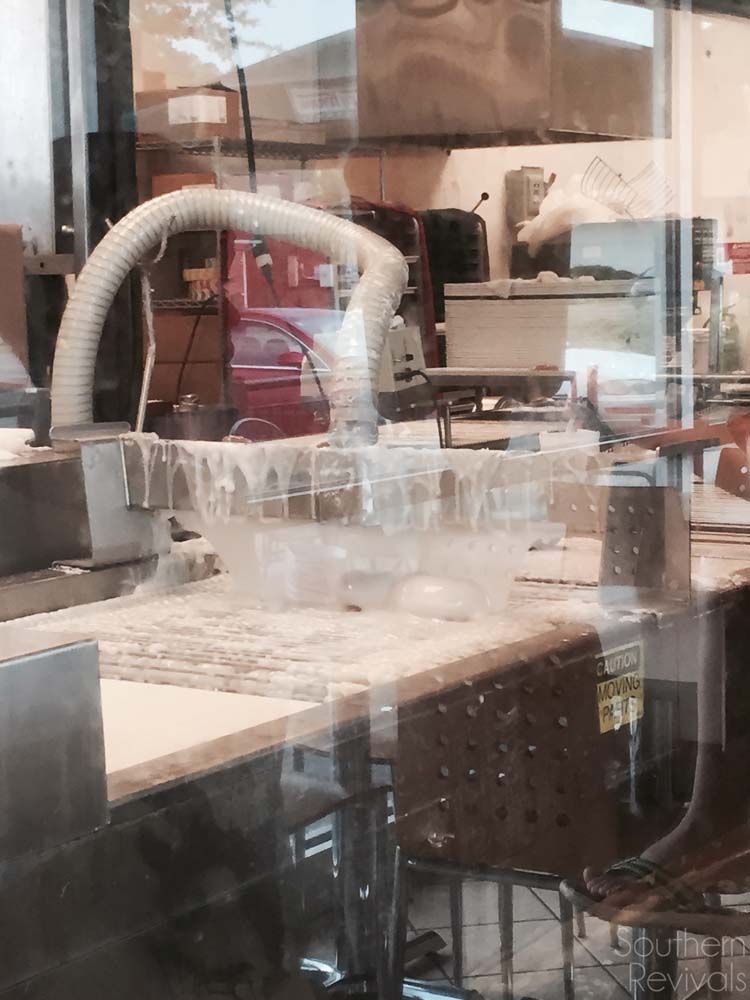 These days it's even more fun than I ever imagined because I get to share it with my kids. Can you spy his little flip flop reflection in the window as Daddy holds him up to see?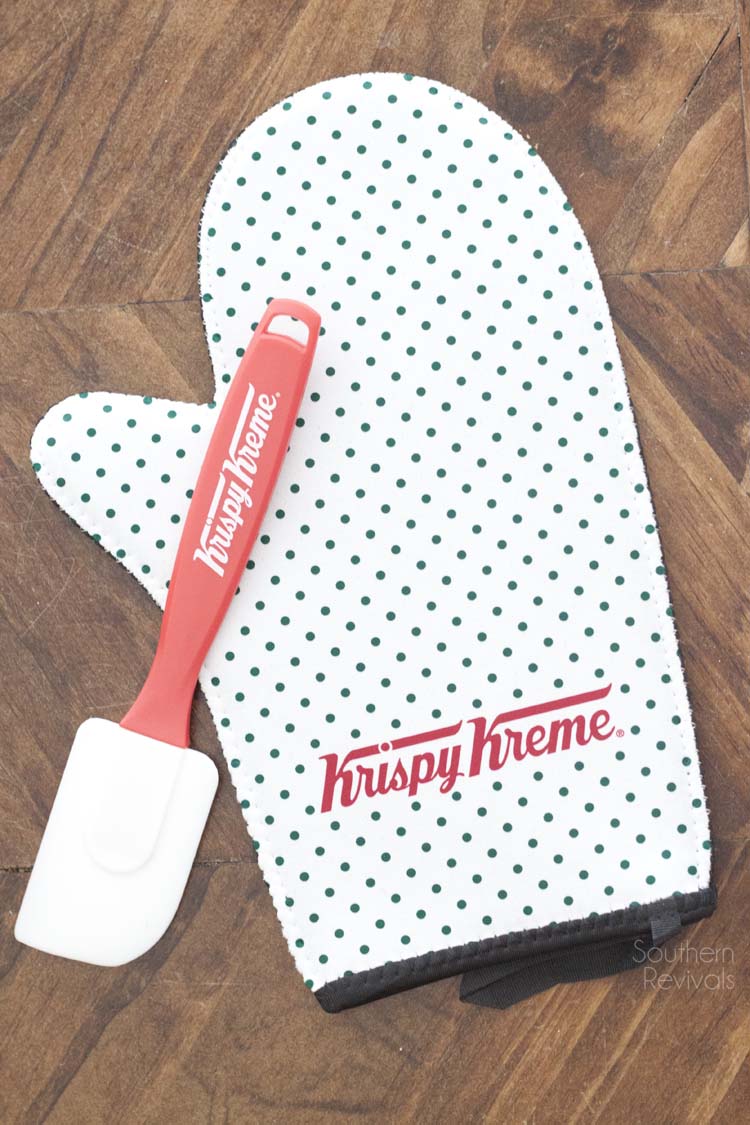 I've never had anything at Krispy Kreme that wasn't delicious and I just love their retro vibe. But my tried and true favorite will always be the original glaze. You?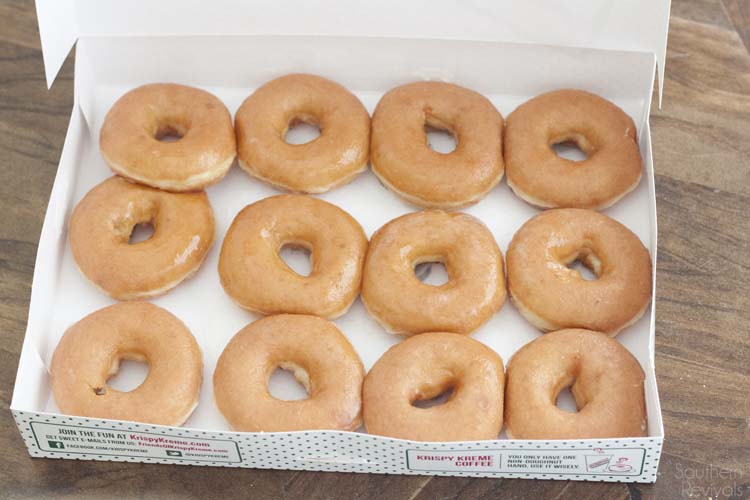 Now, let me tell you my favorite way for getting that hot now feeling at home.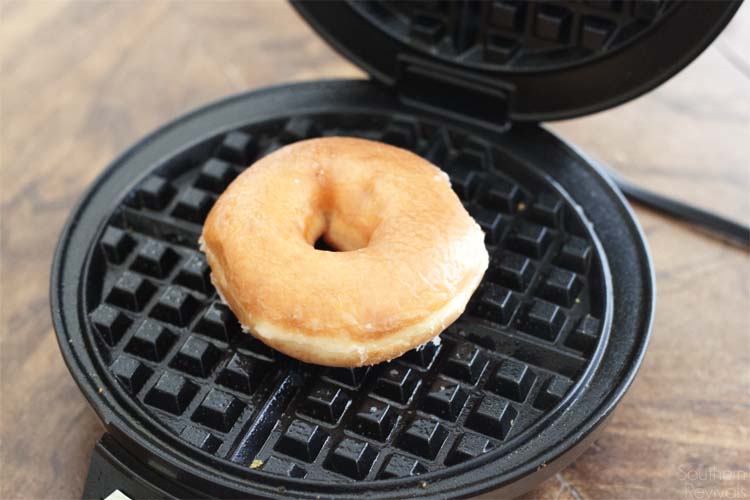 Can you see where this is going? While nothing will ever compare with hot and fresh doughnuts right from the store, this definitely comes in a close second. We take our leftover Krispy Kremes, pop them in a prepared waffle iron and….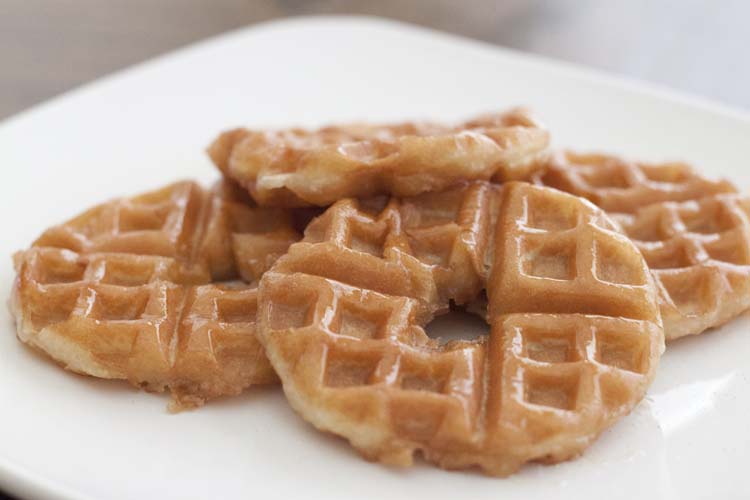 OMG. Right? I'm telling you these are perfect for any ol day of the week but could you imagine the looks on the faces of your brunch guests if you served them these? Just as they are or dusted with some powdered sugar. And if you're a really adventurous foodie like me, you might even pop some ice cream between those bad boys and make the best ice cream sandwich of your life. Then again, you might add some sausage or bacon and egg and turn it into the most amazing breakfast sandwich of your life. Either way, you can't go wrong.