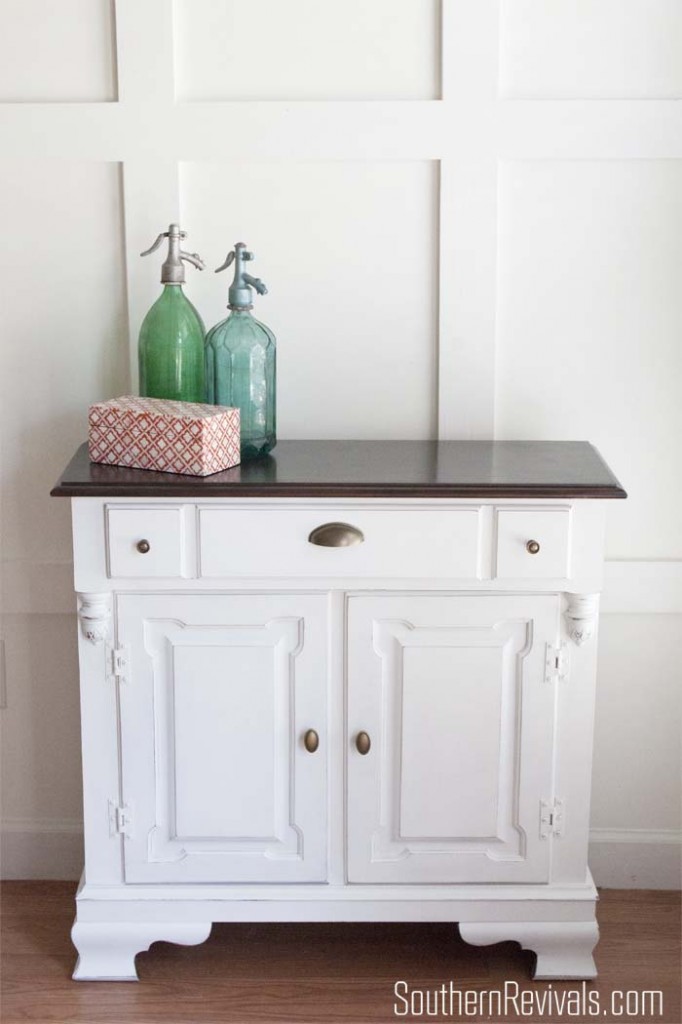 You always notice the big ones. Those grand pieces. The ones that always catch your eye at the thrift store or yard sale. Their glorious makeovers all the rage on Pinterest. But the little guys, like this vintage 1970s sideboard, often get overlooked. Especially if they are currently sitting in your home. Chances are you walk by them everyday wondering what new piece you can get to go in its place. But the truth is, they can be just as stunning if given half a chance.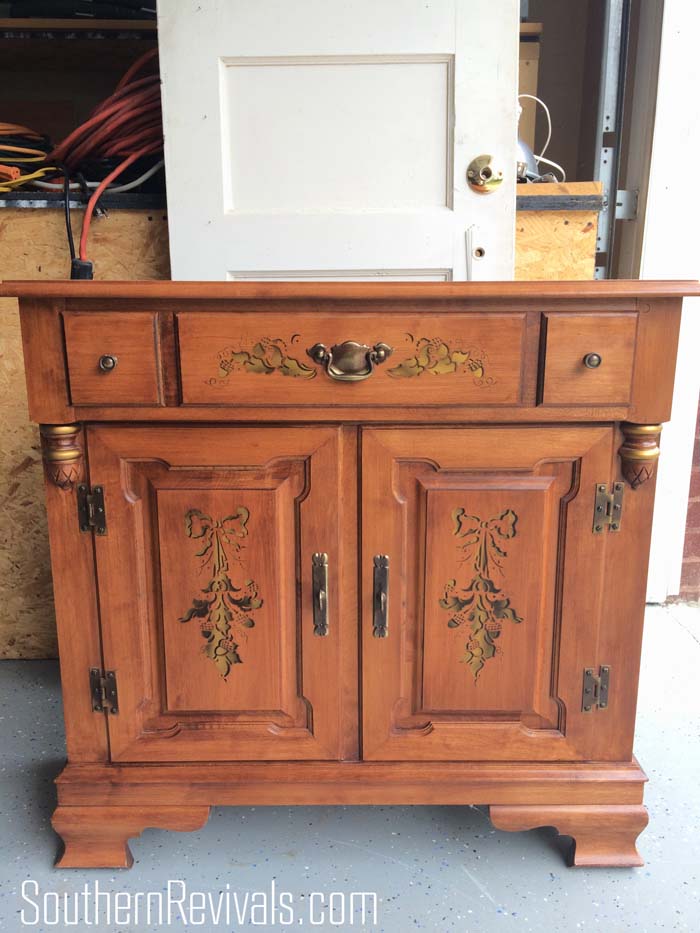 To be fair, you can't really make an informed decision without first seeing one these understated beauties in the raw.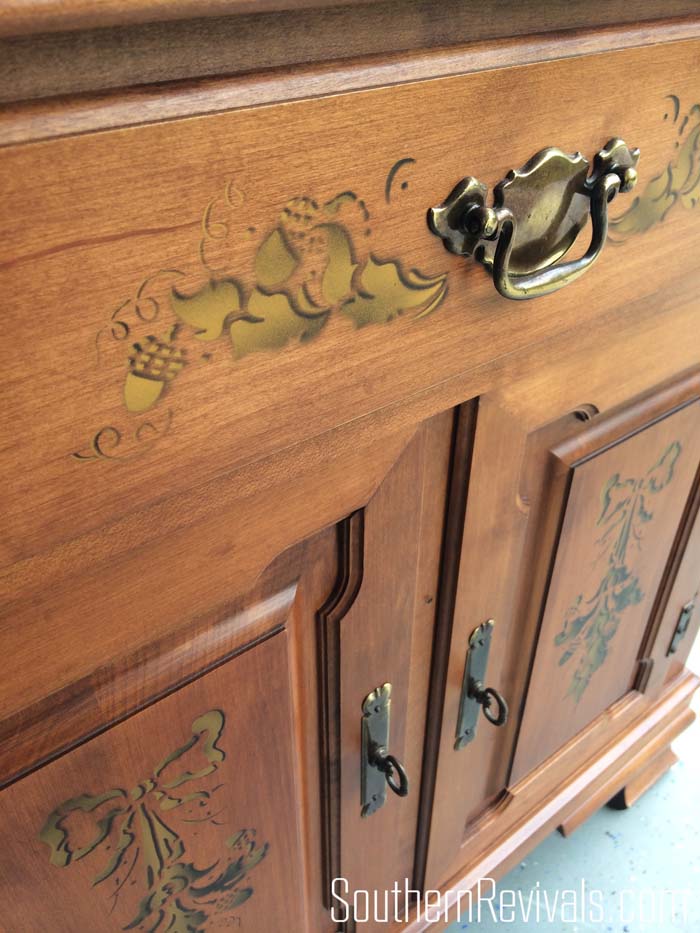 Believe it or not, there was a time when those stenciled  golden leaves and acorns were all the rage – for some folks maybe they still are. And is that grape bunches hanging from ribbons on the doors.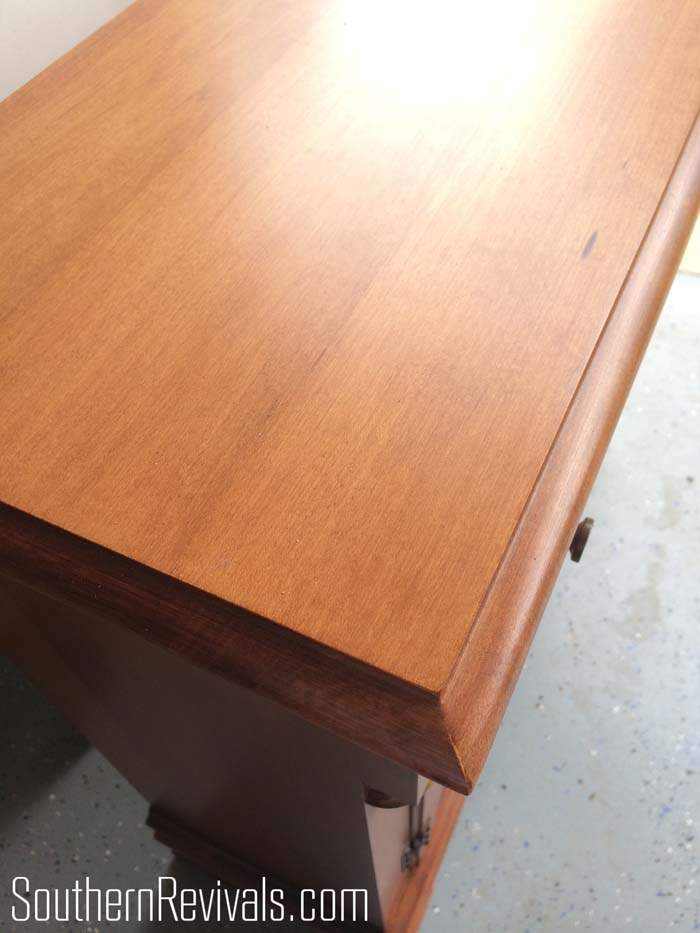 Anyway, there are a couple ways you can go with a piece like this. But we all know I am not a "strip and re-stain" kind of gal and that isn't what my client wanted either.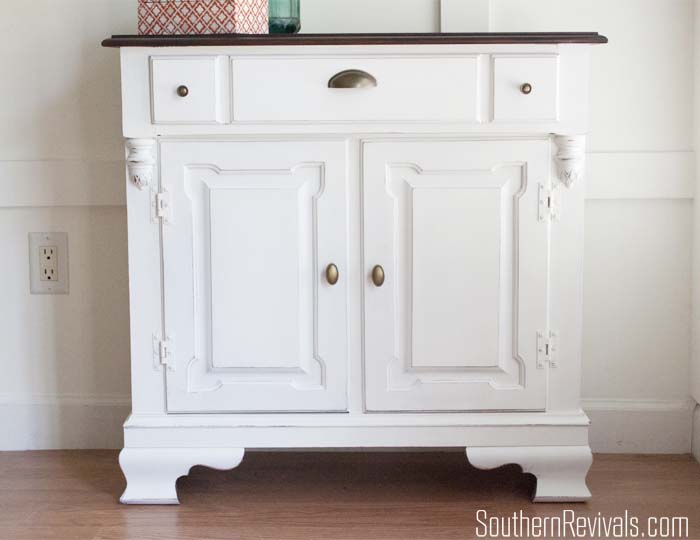 What she wanted was a classy piece with a light bottom and dark stained top.
I like a lot of different things but I will never get tired of this combo.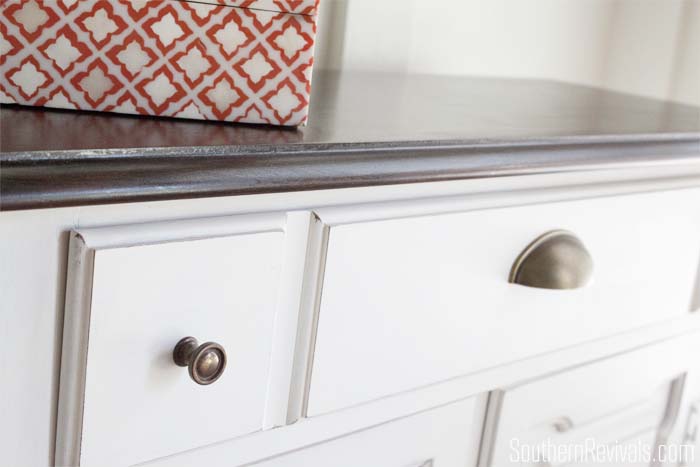 No more gold stencils but we changed out the original hardware for some antique brass knobs and cup pull. Just in case you missed those gold stencils, here's your gold.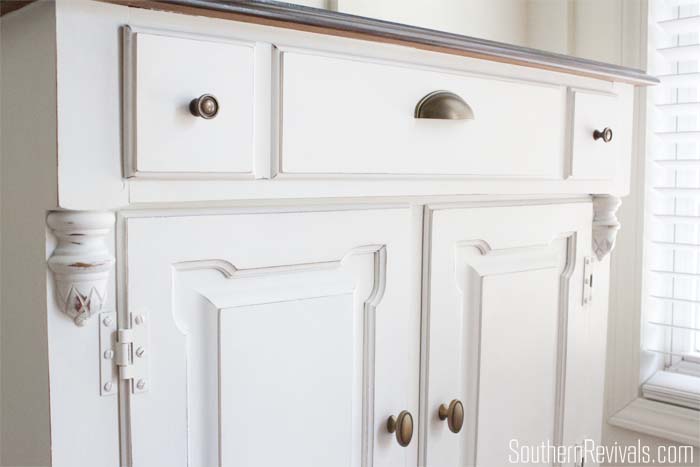 And as I began painting I noticed something that I hadn't really paid attention to before.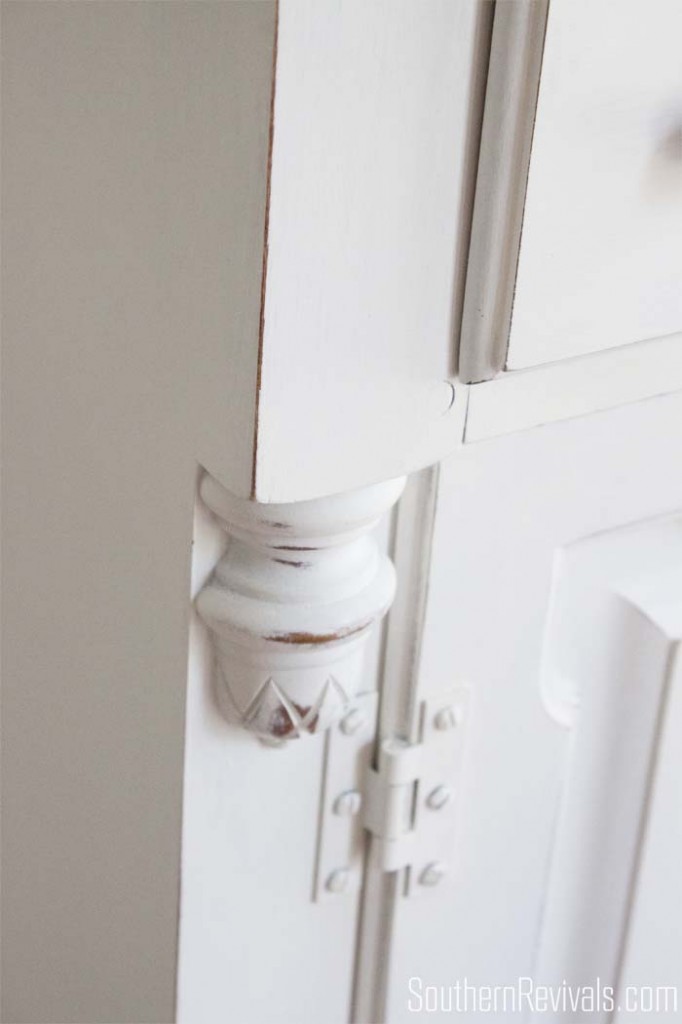 Are those pineapples?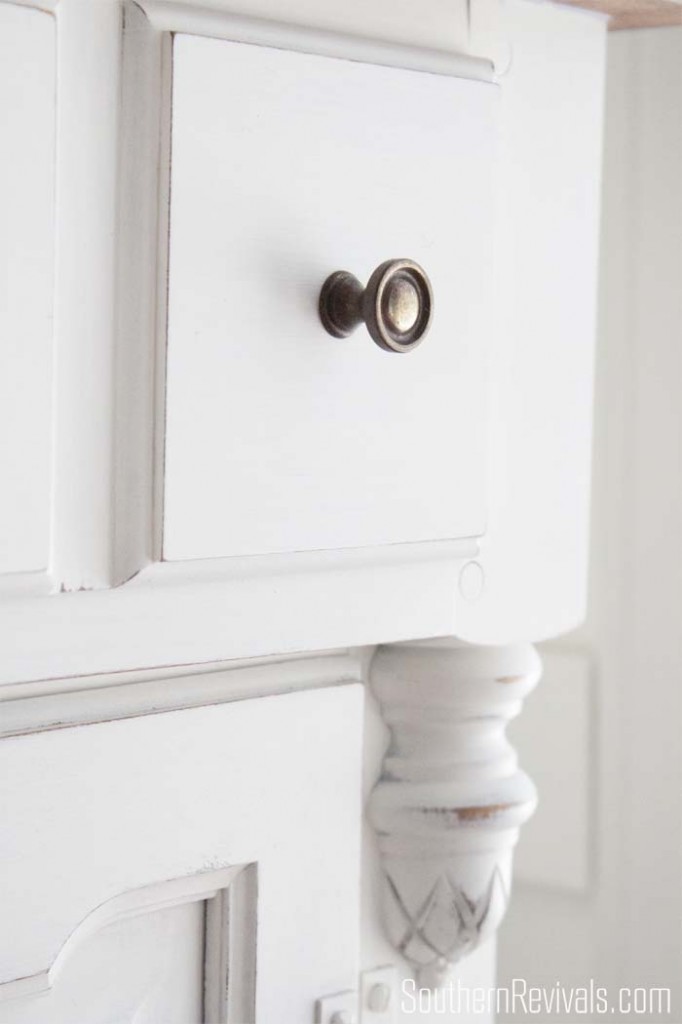 Were they there before?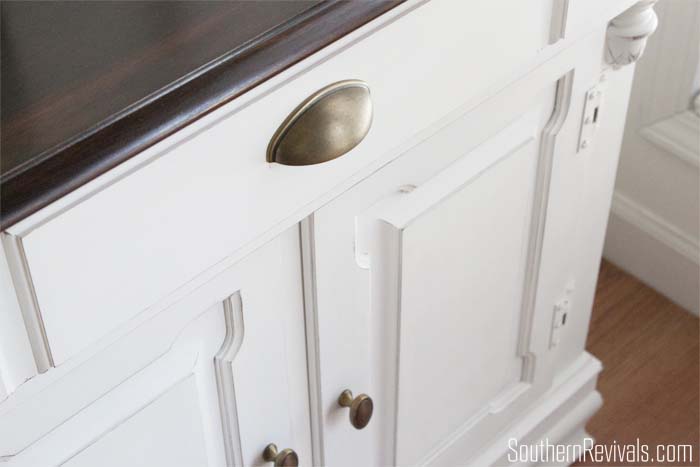 And how about those very Grecian molded cabinet doors. Seriously. Where was that before?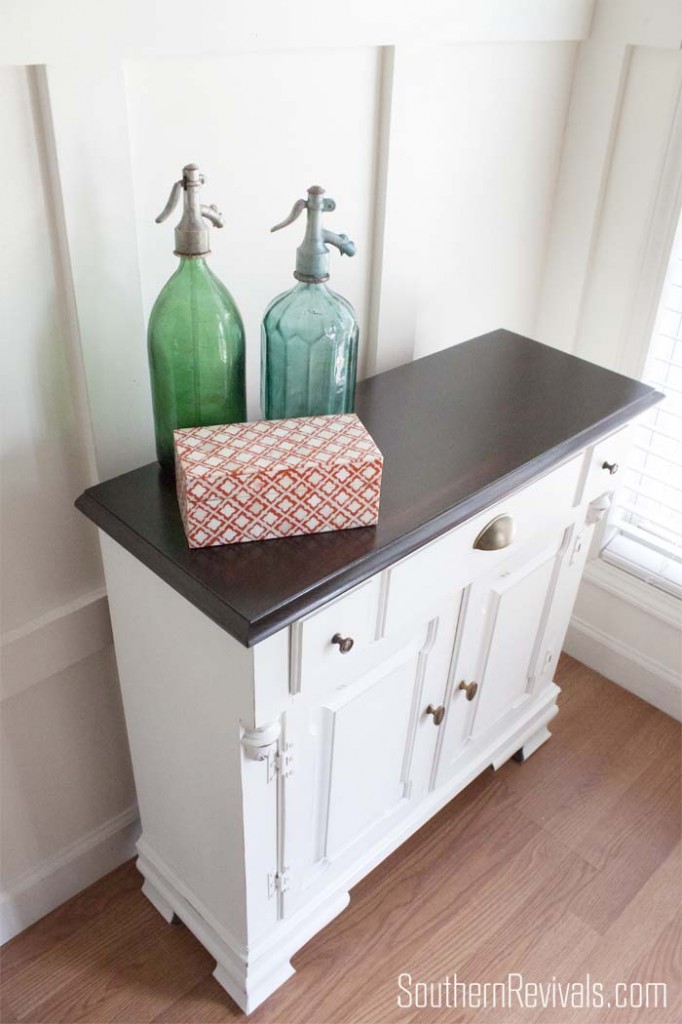 Ah and the beauty of a dark stained top is truly enough to make my heart go pitter patter.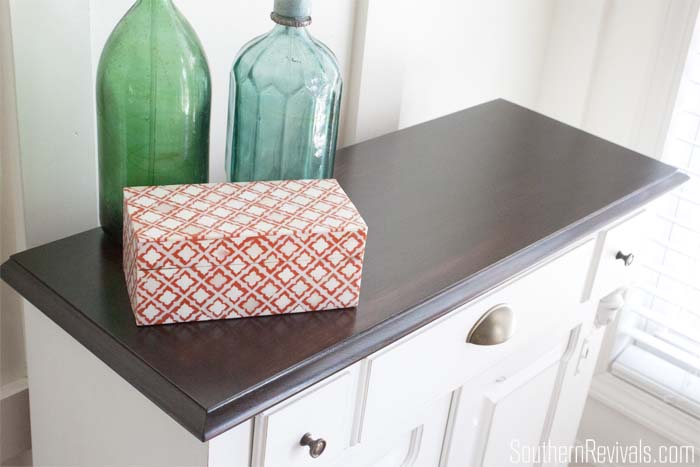 Pretty right?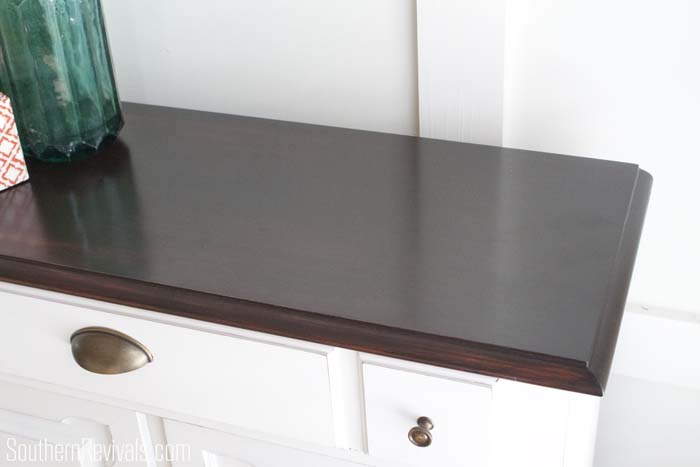 It's like if a mirror were made of chocolate. That delicious.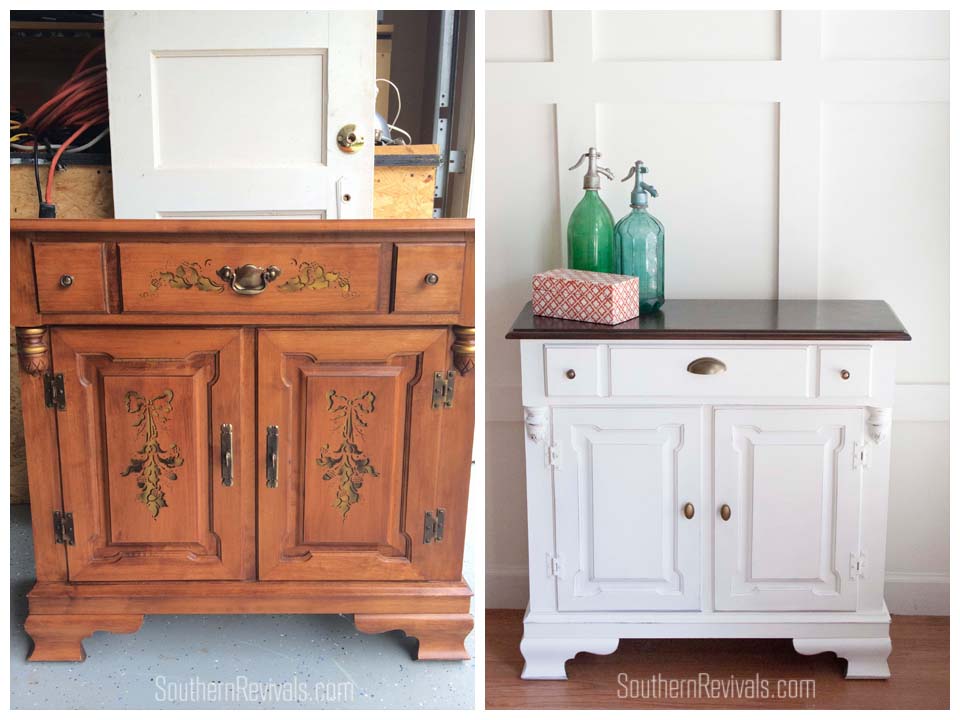 So what do you say? Do you have piece in your home that gets overlooked but that would make for an amazing makeover? I'll bet you do. Don't pass by and wonder what else could go in its place! It's just begging for a makeover, not a replacement.