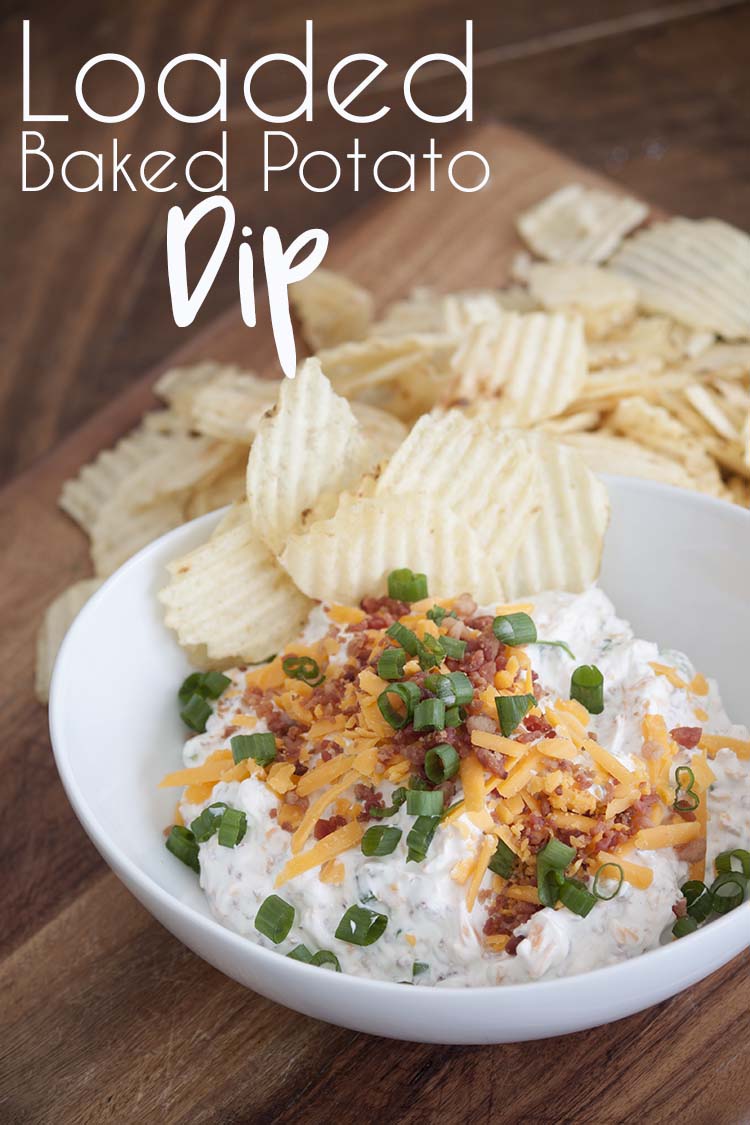 Loaded Baked Potato Dip is possibly the easiest dip you will ever make but what it lacks in prep time it more than makes up for in flavor. And it just gets better and better with every passing day. Not that it'll last that long.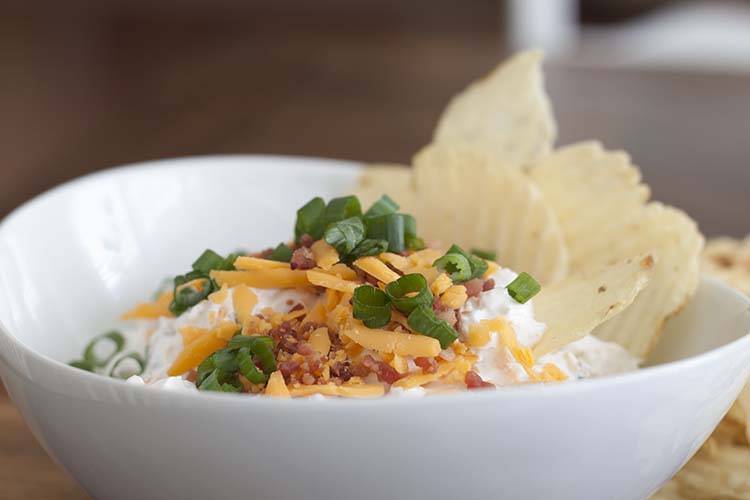 This entire week my teenager has popped into the kitchen asking if he can eat the chips. And as every blogger family knows, you must ask whether it's for photos before you eat the things in the kitchen. Last night he finally got to eat the chips, with one caveat…you've gotta try it with the dip first.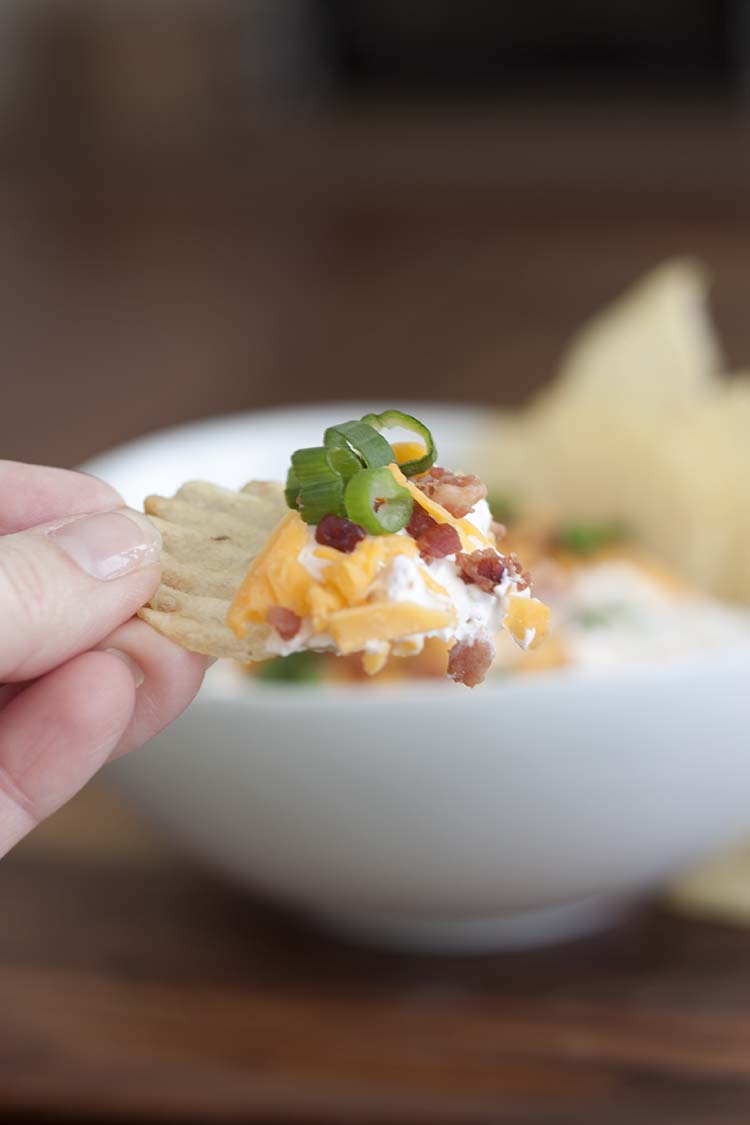 He's not big on all the things mixed together but as soon as I said, bacon, he was in! It's the perfect dip to throw together for the holidays or for the big game.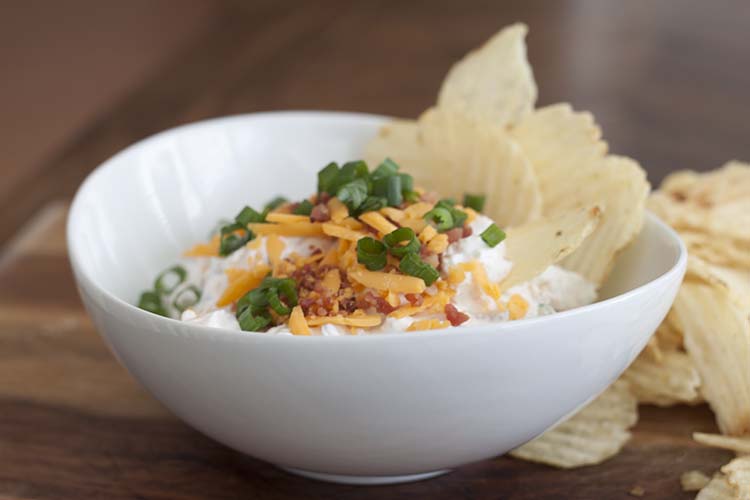 I don't know whether you do football or not but I married my husband in part because he was the only guy in my life willing to teach me about football. Which is odd because all I grew up with were boys. And while I can appreciate football much more these days than I could in the past, I could definitely take it or leave it.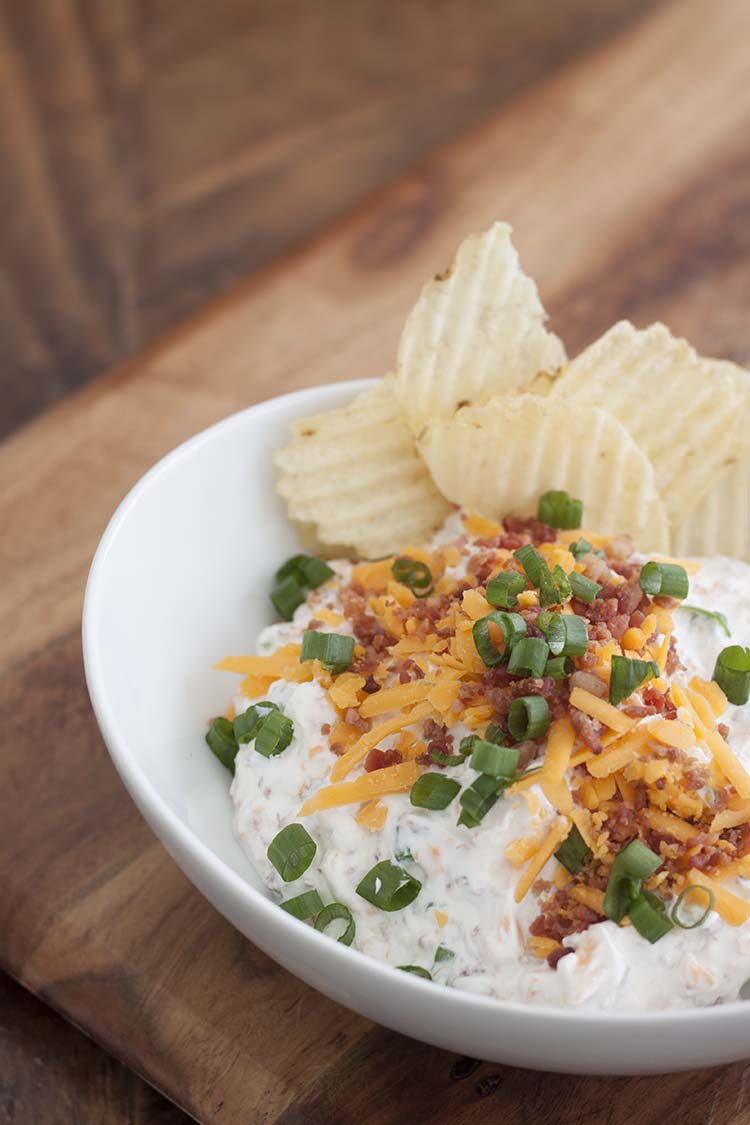 What I can't do without is finger food. I could eat finger foods for every meal for the rest of my life. We even had a finger food Thanksgiving dinner this past year and it really might've been the best Thanksgiving spread ever.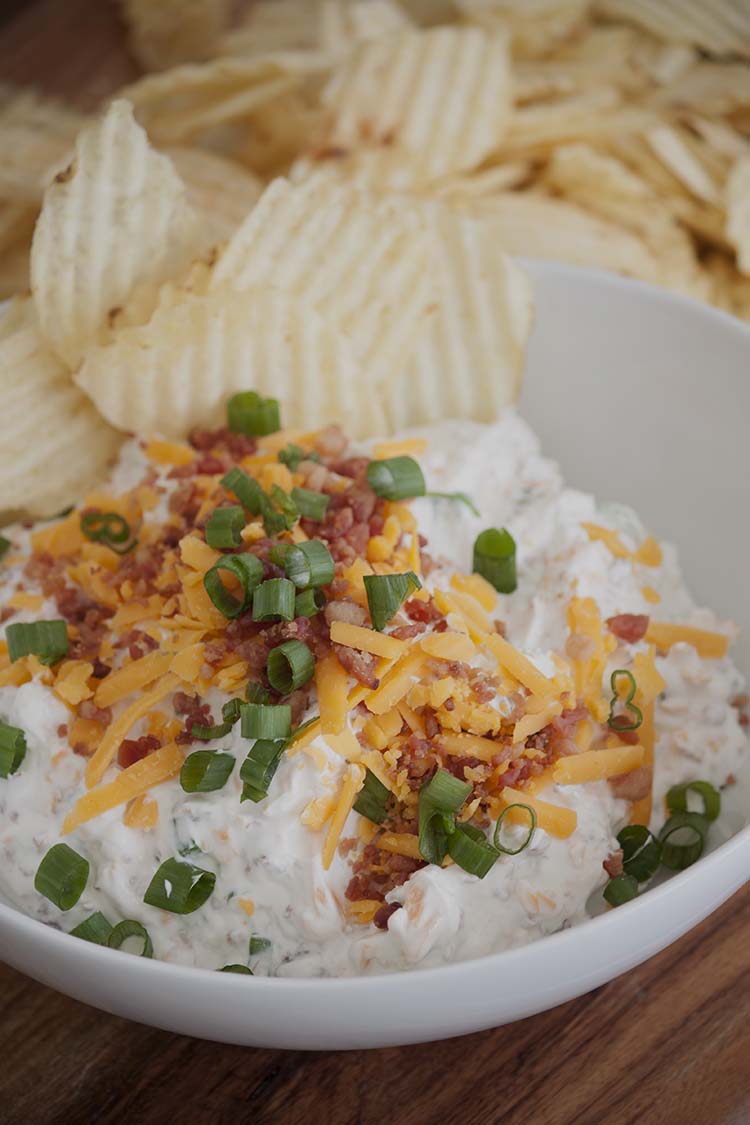 Finger foods are an inherent part of football. And as I still find myself surrounded by boys, and therefore football, I might as well enjoy the spoils!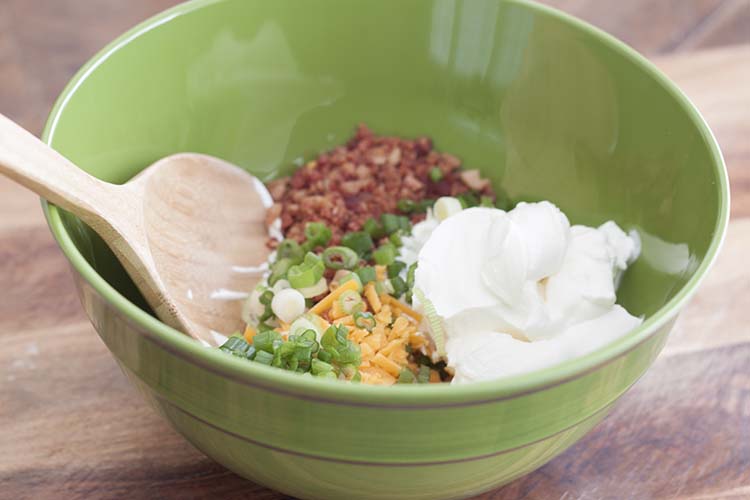 I almost feel guilty calling this a recipe. Almost.
Because it's really more like those dump cakes where you just dump everything in and after some time in the oven out pops this magically delicious cake but, with this, you don't even need an oven!
LOADED BAKED POTATO DIP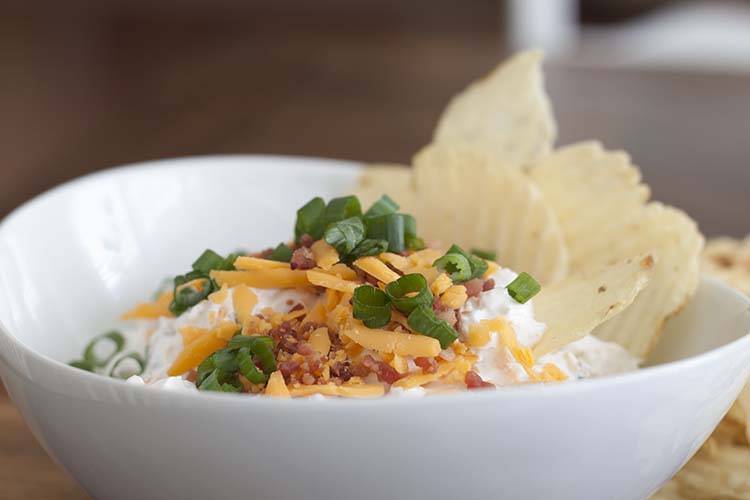 Ingredients
16 oz Sour Cream
1 1/2 cups shredded cheddar cheese
1/3 cup (or 2.5 oz bag) real bacon pieces
2 green onions, chopped
 
Set aside a small amount of cheese, bacon and onion for garnish, if desired.
Mix all ingredients in a medium bowl and refrigerate.
Give it an hour or so for the flavors to incorporate.
Serve it with some heavy duty potato chips.
https://www.southernrevivals.com/loaded-baked-potato-dip-9/
©Southern Revivals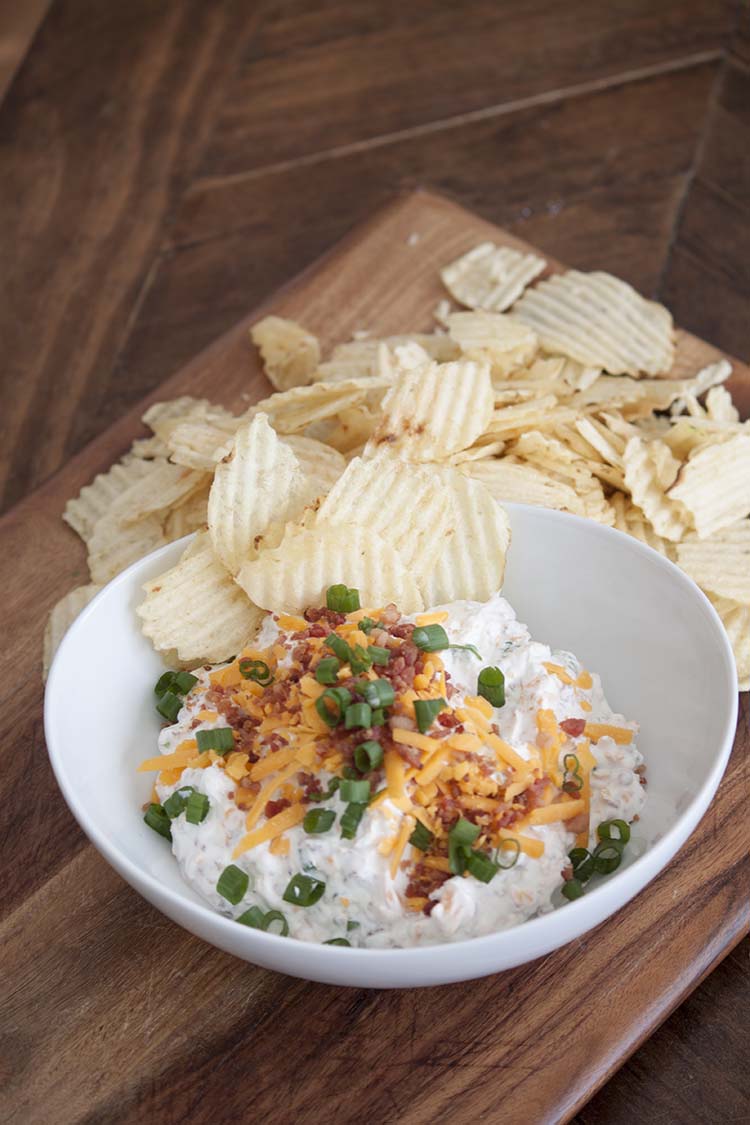 So I hope that, even if you don't enjoy football, you can fake it just long to enjoy your new favorite dip! It'd be great to pair with these French Onion Sliders or the perfect addition to a French Fry Bar.
K. Gotta go, my mouth is watering!