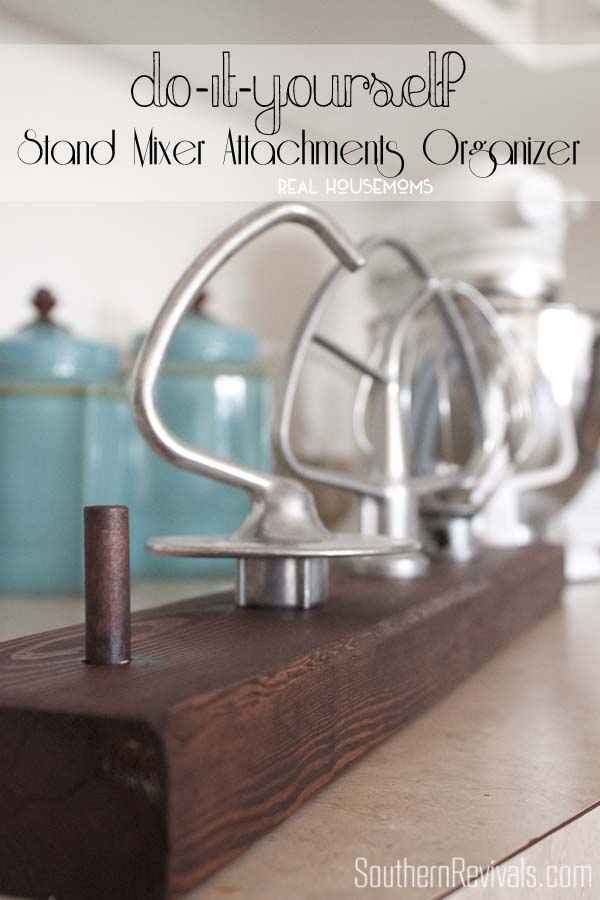 Do you, at this very moment, know where you stand mixer's attachments are? Are they all crammed in the bowl just waiting to be damaged or are they hiding in that one scary drawer in your kitchen whence things go sometimes never to return? If you'd asked me a week ago where mine were that's likely what I would've told you. I decided recently that I use my stand mixer often enough that it really deserved a organization solution of its own. So I made one in about 10 minutes and today I'm show you how you can, too!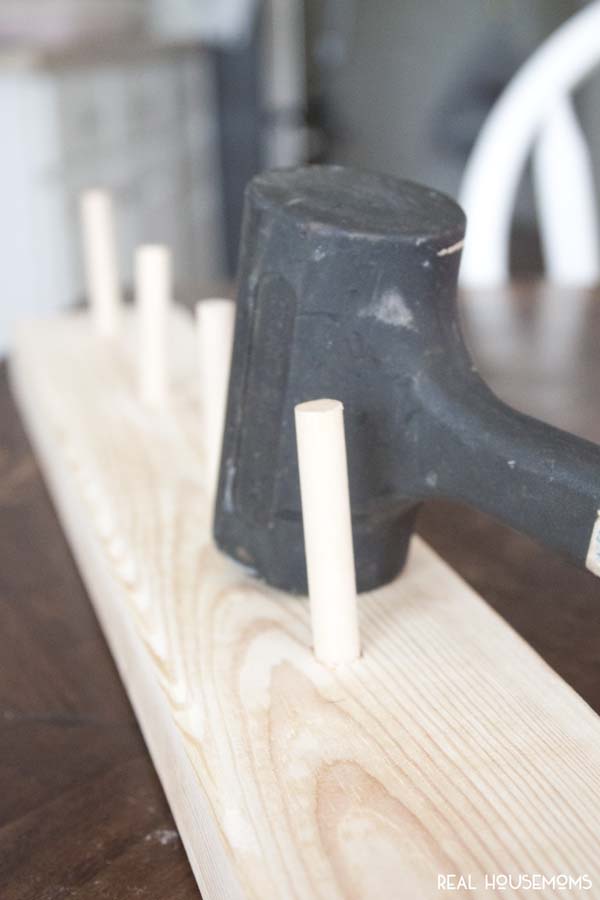 This year for me has been all about organization. Not just because it's high time I got this house organized but because I've finally realized that life is just easier that way. Like most everyone else I have very little counter space to spare so it can be difficult figuring out ways to organize in there without spending a fortune on new gadgety-type cabinets and organizer drawers. Never mind the fact that those usually take up a lot of cabinet space and we don't always have cabinet space to spare either do we?
Today I'm over at Real Housemoms showing you how I made this quick and easy organization station for my mixer's attachments without sacrificing too much counter space. Click here for the tutorial: DIY Stand Mixer Attachments Organizer
And I'll see you tomorrow with an update on our home office/library update. It's a big one, y'all!