I'm sitting here on the couch in the same PJs I wore yesterday. There's half a grocery store in my pantry just waiting for me to turn it into Christmas goodies, laundry to be folded, gifts to be wrapped and, frankly, I could really use a shower. But I. Can't. Make. Myself. Do. It. Sound familiar?
Or maybe you so much more together than me. Either way, the need for last minute gifts has a way of sneaking up on you. In which case, I've got you covered. And you've probably already got most of what you'll need on hand.
LAST MINUTE DIY GIFT IDEA HOW-TO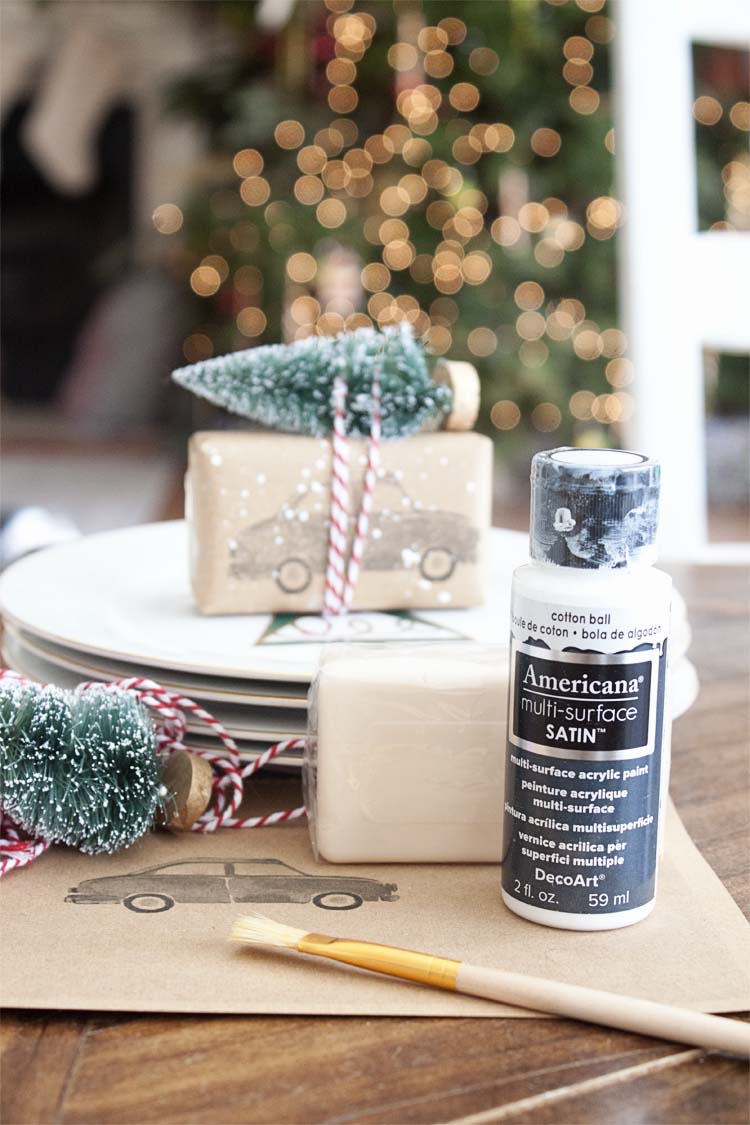 LAST MINUTE GIFT IDEA SUPPLY LIST
Handmade (or nice store-bought soap)
Printable Kraft paper (or other cardstock colors of your choice, red would be super cute)
Printer
 Acrylic paint (I used Americana Multi-Surface in Cotton Ball)
Natural bristle paint brush
Miniature bottle brush trees
Baker's Twine
Gift wrapping tape
In addition to candles, pillows, and throws, I also have an obsession with handmade soaps. Which means I buy way more than I need anytime I'm given the chance. The good thing about this tendency to hoard is, I find that when I'm in need of a gift I wasn't expecting to give, I already have several on hand.
This little watercolor car printable is the perfect size to wrap a lovely bar of handmade soap. A bar of store bought will do but I find that when giving soap as a gift it's usually best received when it's of the fancy variety. You'll find two car prints per 8.5 x 11″ page which will wrap two bars each. Be sure to test your bar against the print to make sure it'll fit.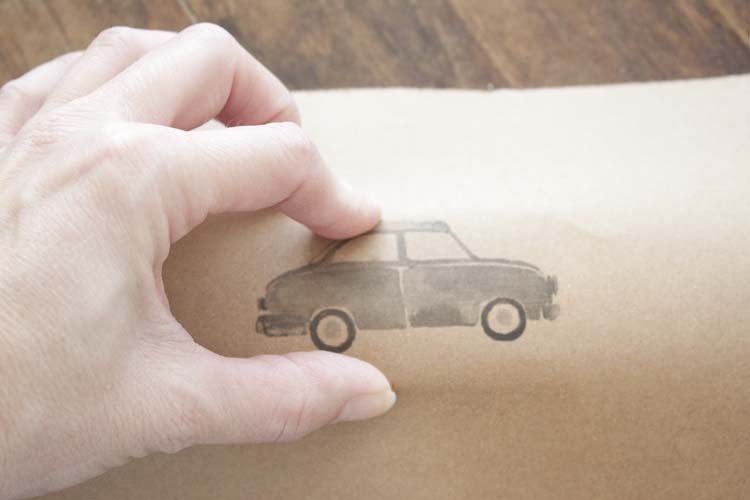 Place the print on top of your bar and press down along the edges making it easier to see where your folds will need to be and to be sure your car is properly situated on the bar.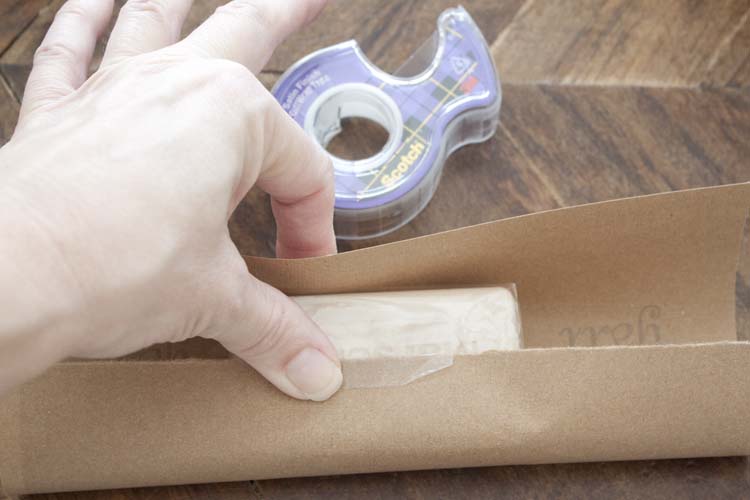 Fold and tape as you go.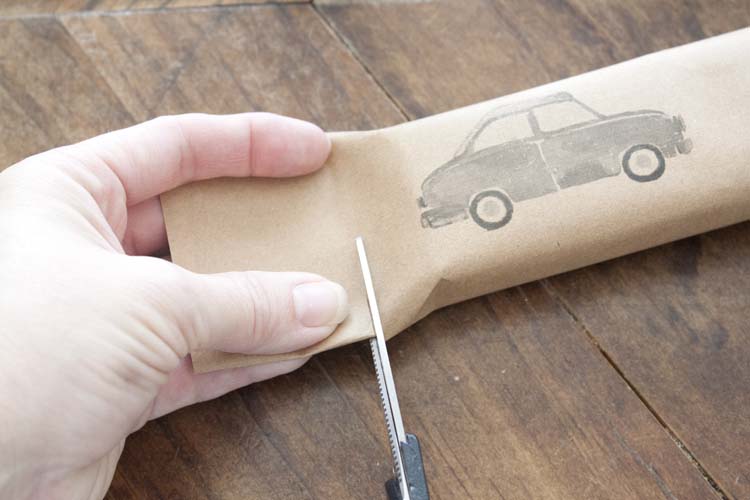 Trim ends.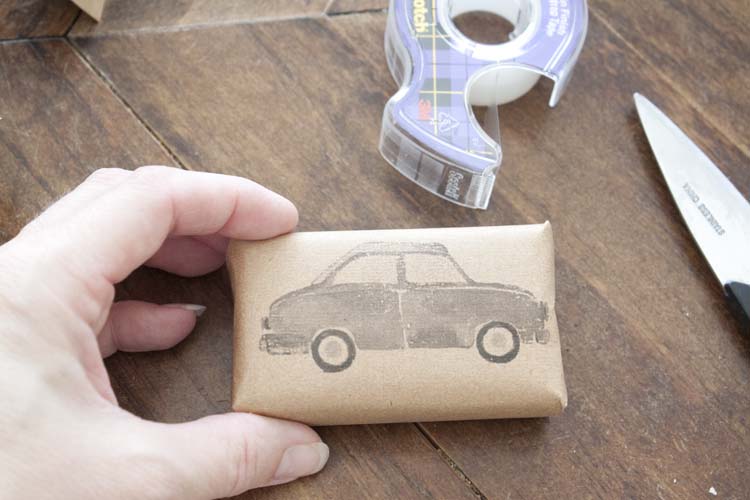 Tape down ends and you're ready to apply paint…er, snowflakes.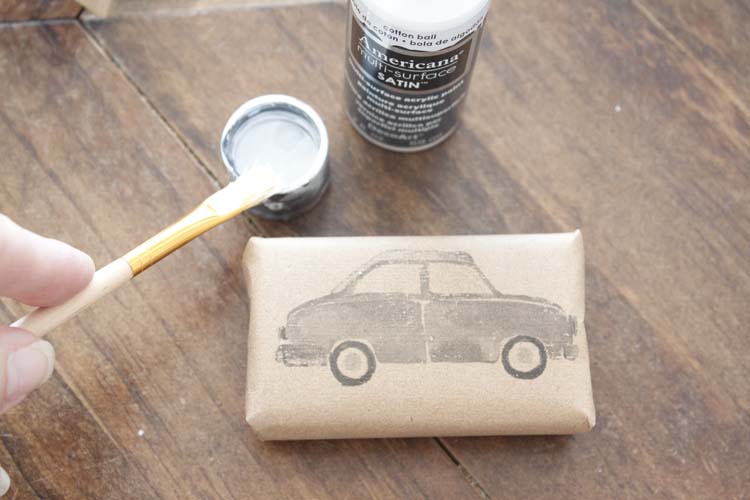 A natural bristle brush works best because of its stiff bristles. Dip your brush into paint and offload excess into bottle or side of the lid.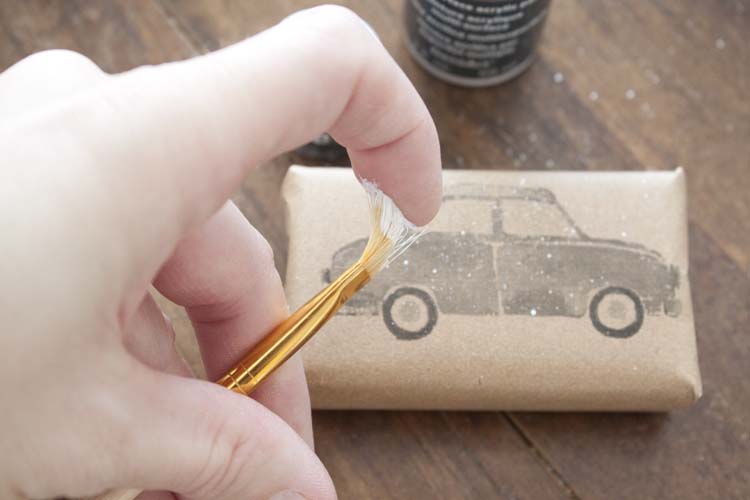 Using the tip of your finger, flick the bristles to distribute paint droplets onto your car, giving the appearance of snowflakes.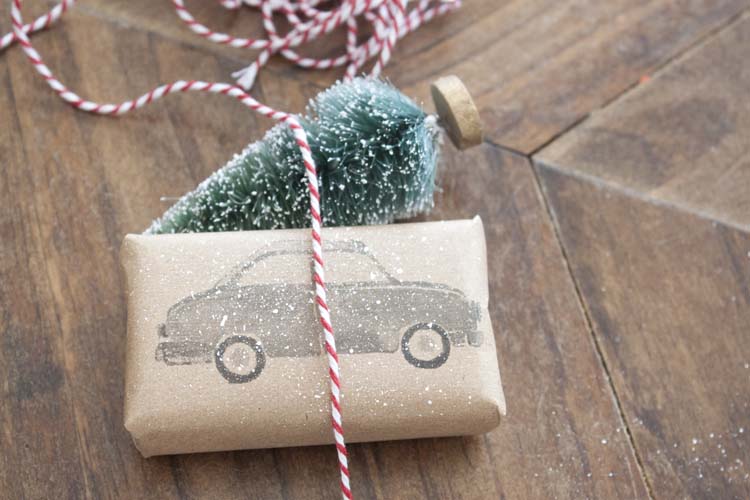 After allowing time for paint to dry, tie miniature bottle brush tree onto the top of wrapped soap bar using festive baker's twine.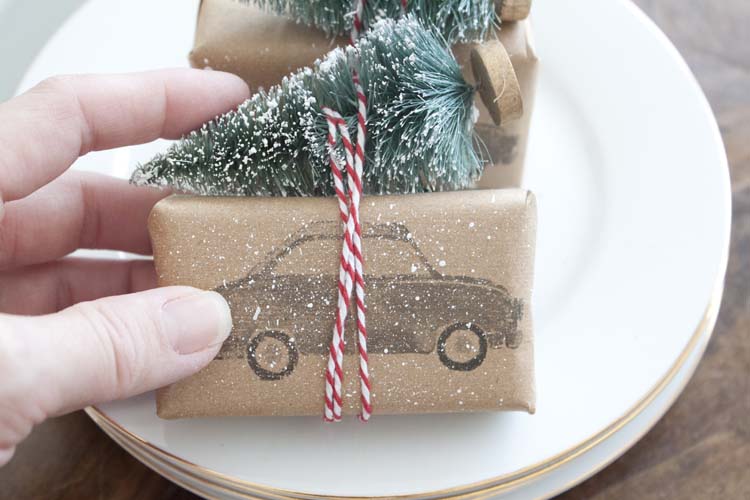 And that is it! This little last minute DIY gift idea is perfect for a place setting or stocking stuffer.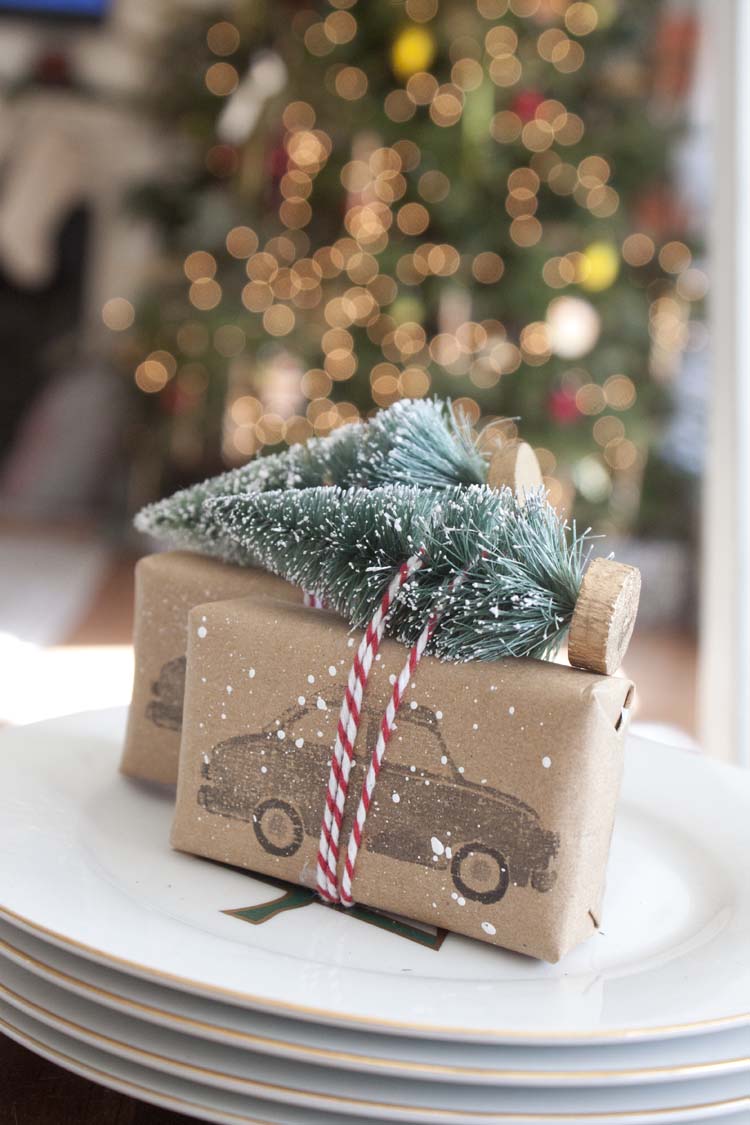 Make up several in advance as party favors or keep in the entryway for last minute gifts.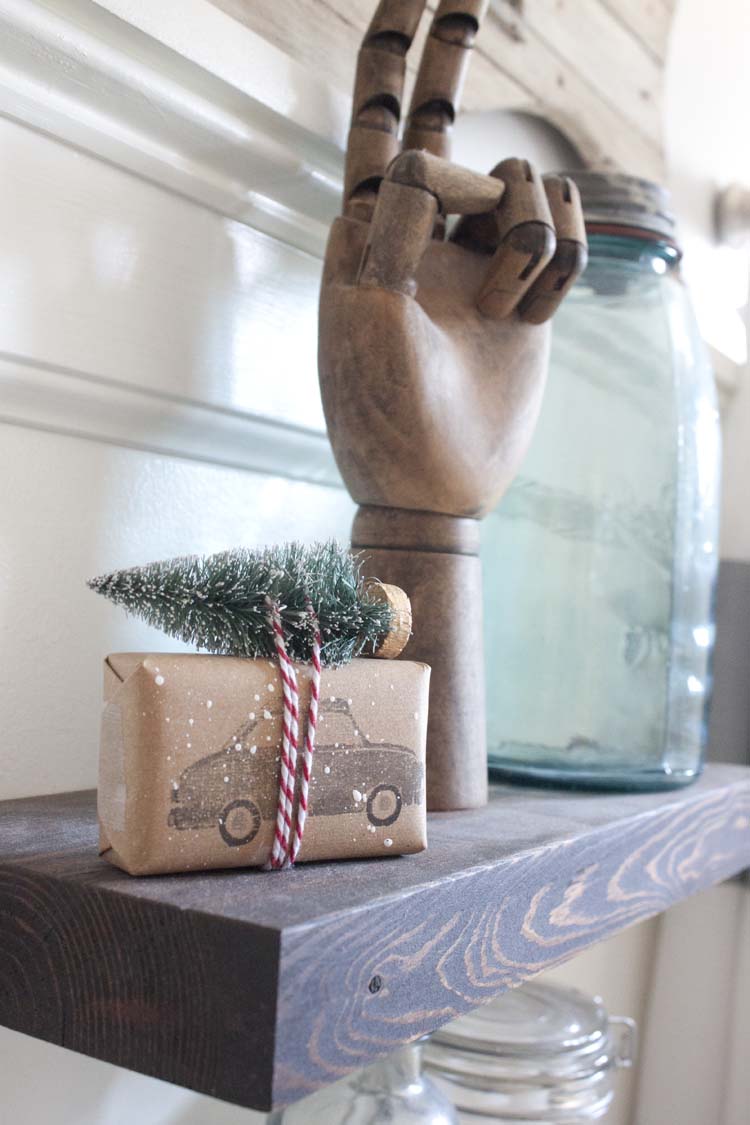 But perhaps my favorite, it would be especially cute in a guest bath.
Now, if I could just manage to figure out how to have those Christmas candies make themselves, I'd be in business. What's your best last minute gift idea?