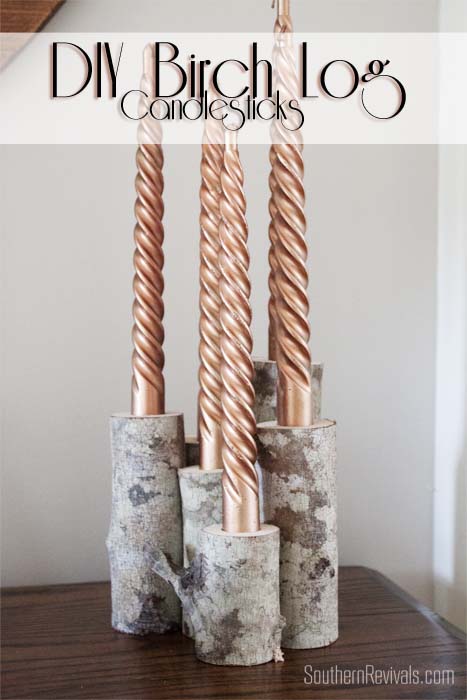 These simple birch log candle stick holders are quick and easy to do. All you need is a chop saw (or similar), drill and a spade bit. If you don't have birch any wood will do, I just love the look of this bark and if you don't have any fallen branches handy they are readily available in log form at local craft stores these days. Here's how I made these for my Scandinavian Woodlands Christmas themed mantle this year.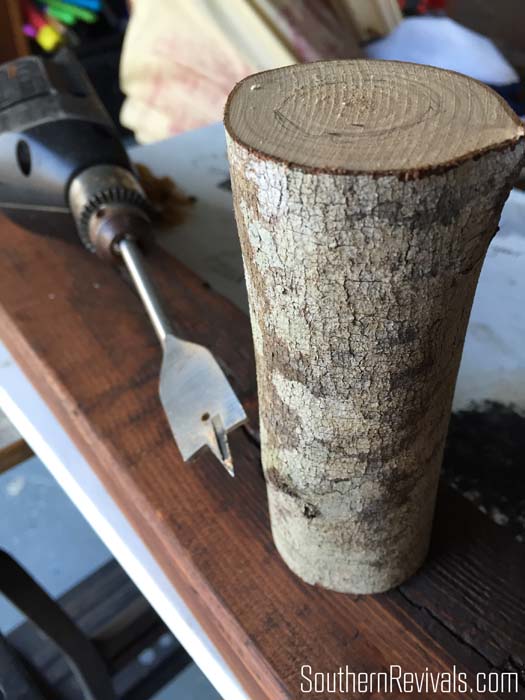 At the moment we are knee deep in day 5 of the smallest member of our family's stomach bug. I tell you that because I realize a lot of times things can seem "perfect" in pictures but that's not real life, is it? In the immortal words of Ellen Griswold, It's Christmas and we're all in misery.
Luckily I got started on these little jewels back in October and I knew exactly what I wanted to do with them. While the decorating with the logs themselves is lovely enough I wanted to use them for something more useful. We have an entire set of spade bits that are perfect for getting this job done and it just so happens that a 7/8″ in perfect for taper candles.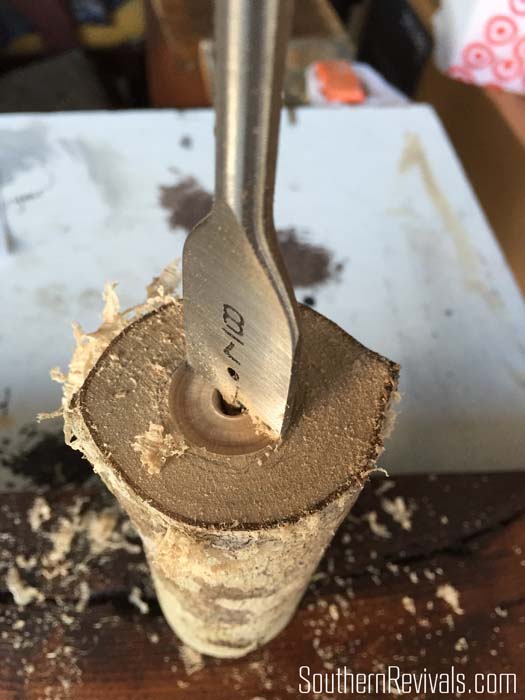 I cut each of the holders in varying lengths and then bore out the center with my 7/8″ spade bit. Be sure to measure your candles prior to drilling out your holes just be to be sure of the size. You'll want them to be snug.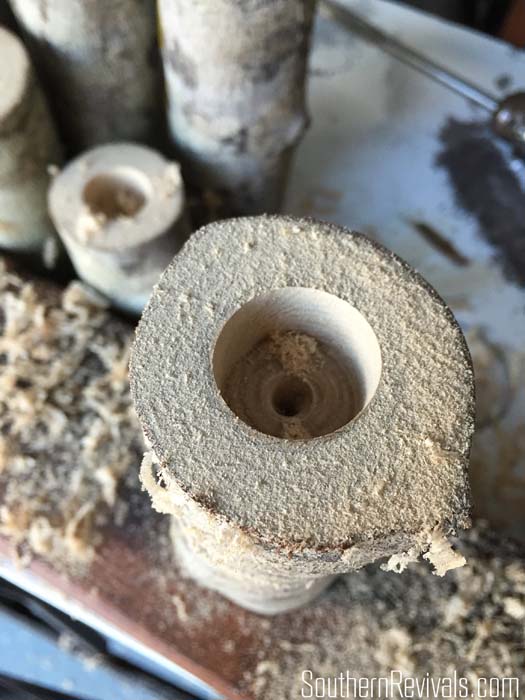 It takes just a couple of minutes to get a prefect hole.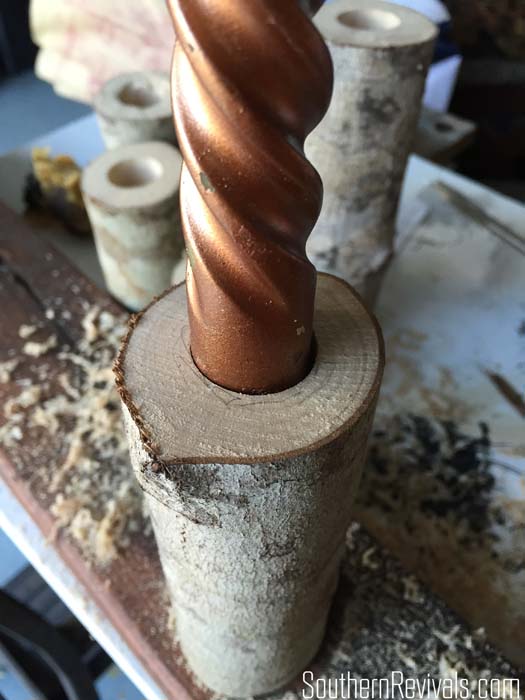 I checked after each hole to be sure the candle fit.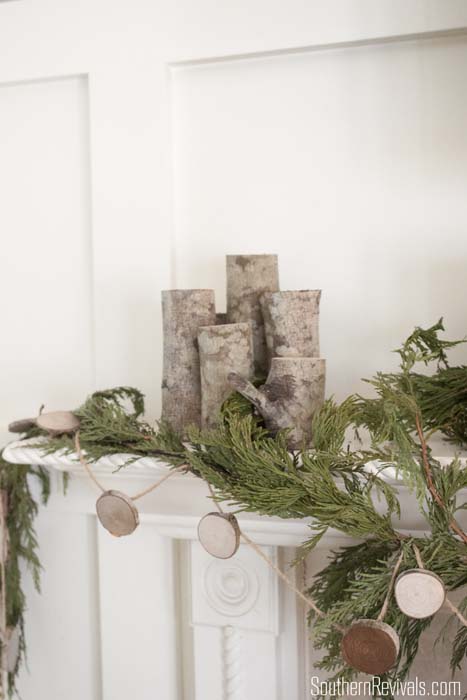 In a matter of minutes I had this! I love the way these look on my mantle next to the board and batten wall.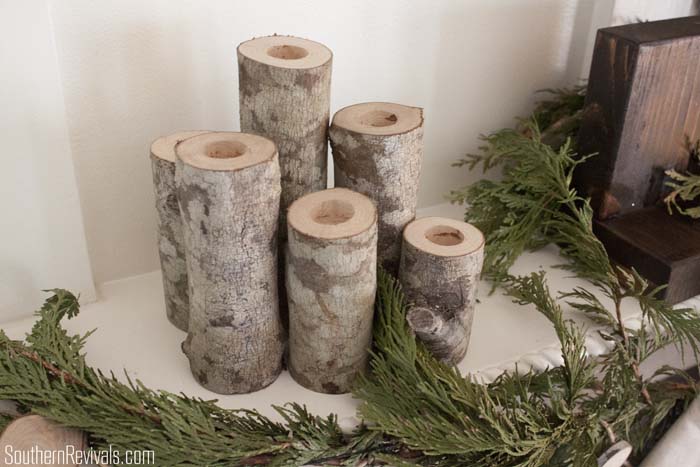 They're pretty even without the candles.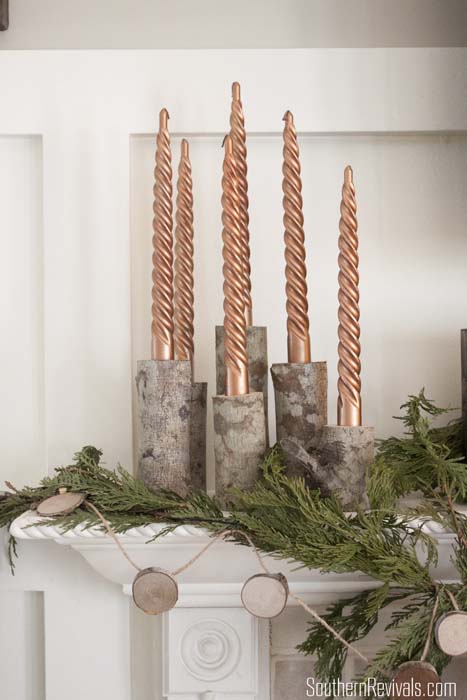 Truth be told, these probably aren't my favorite candles for these. They're a little too busy. I'm on the lookout for something more fitting but in the meantime I am enjoying the coppery gleam of these. Copper is my favorite.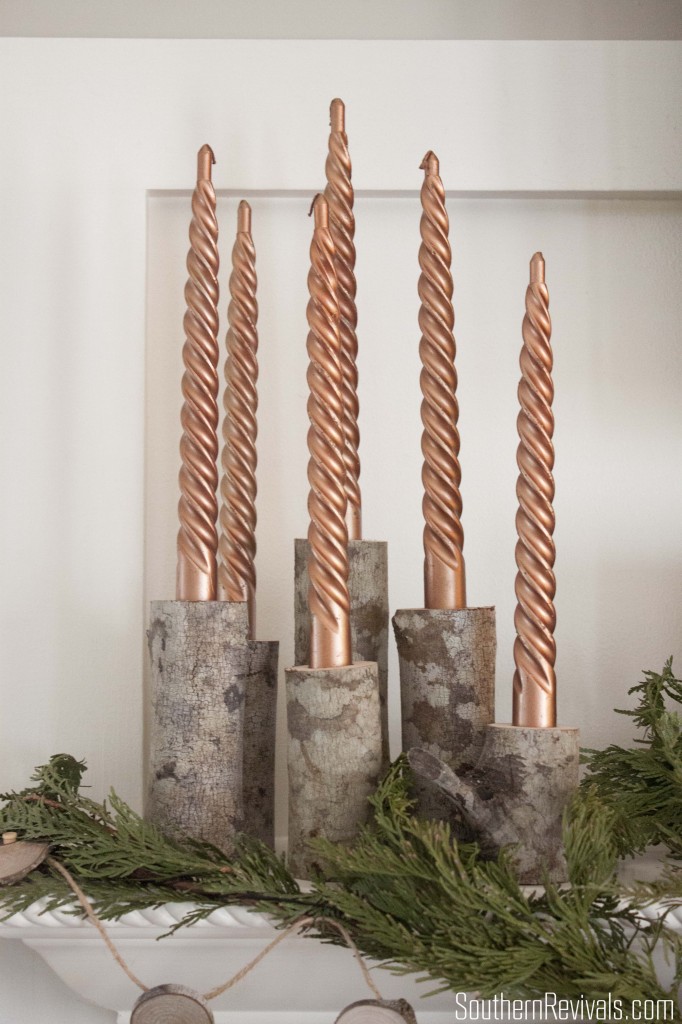 There are so many options when making these. I think I'll do a gold dipped set next.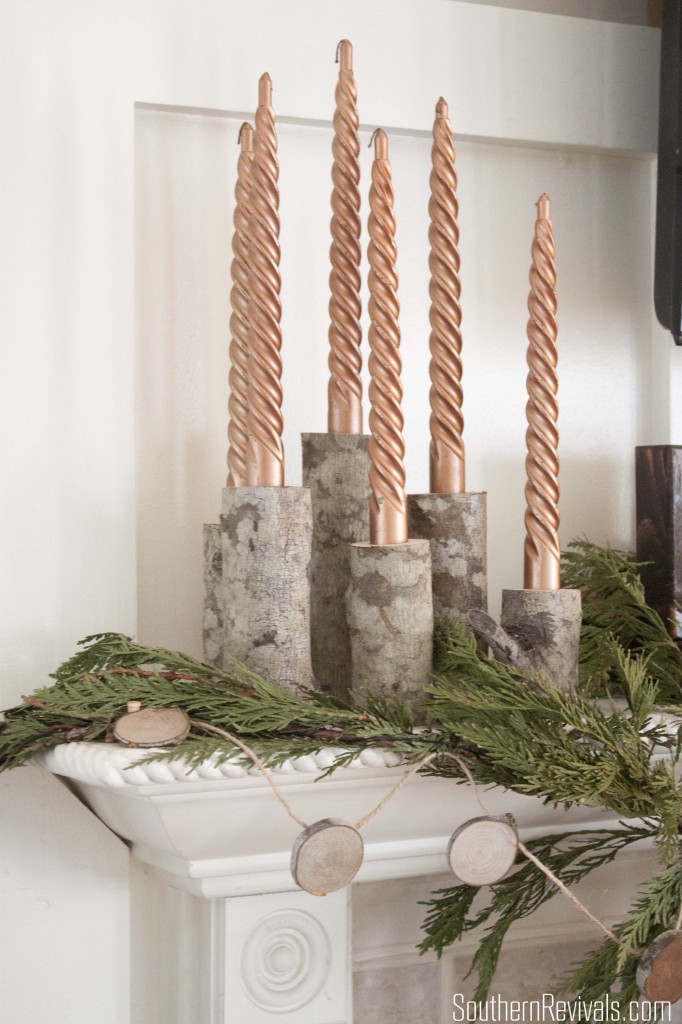 And these would make excellent gifts. They are best when displayed in large bunches and can even take the place of logs in your fireplace. So many options! And they're practically free. It doesn't get better than that!
Click here for my DIY Wood Slice Votive Candle Centerpiece: