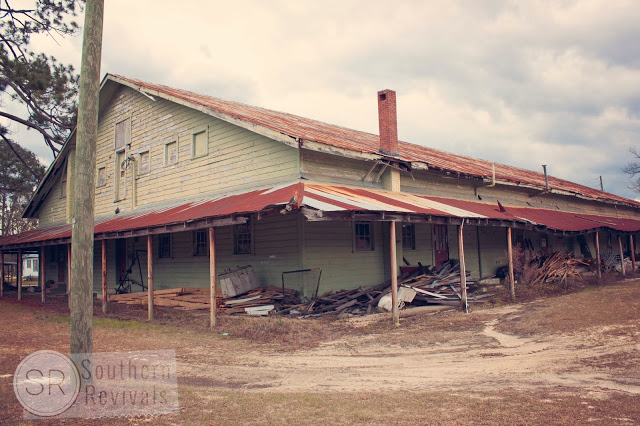 It'll be a year ago this February. We were there for a birthday party and this gem was right next door.
My niece was turning 2 and her party was held in what is possibly the smallest town in the whole wide world.
Willacoochee, Georgia.  Population 1,391
That little town Mark Wahlberg once made famous in the movie, Renaissance Man.
And this old green building was once my husband's school. Not my 80 year old husband, mind you.
With its chippy green exterior and rusty metal roof.
My husband saw the back of his old school, the door to where the office used to be and the side of the building where the library was located. I saw treasure.
Like this old cart. I just wanted to take it. It seemed wrong to take it without permission but it seemed wrong to leave it there. I loved the look of it. I still think about it. I wonder if it's still there?
I wanted to dig through all these old boards and piles of junk. Every time I look at these photos I just know there are some amazing things under there and I am sad that I missed getting to unearth them.
I peeked in through all the old windows and doors and ached to go in through one of them and discover what was inside.
In the end I didn't take a single thing.
Well. That's not entirely true.
There was a hard freeze moving in to the area that night and it was drizzling rain. My oldest child found a black fuzzy ball of fur huddling on the playground nearby.
And insisted we take it home.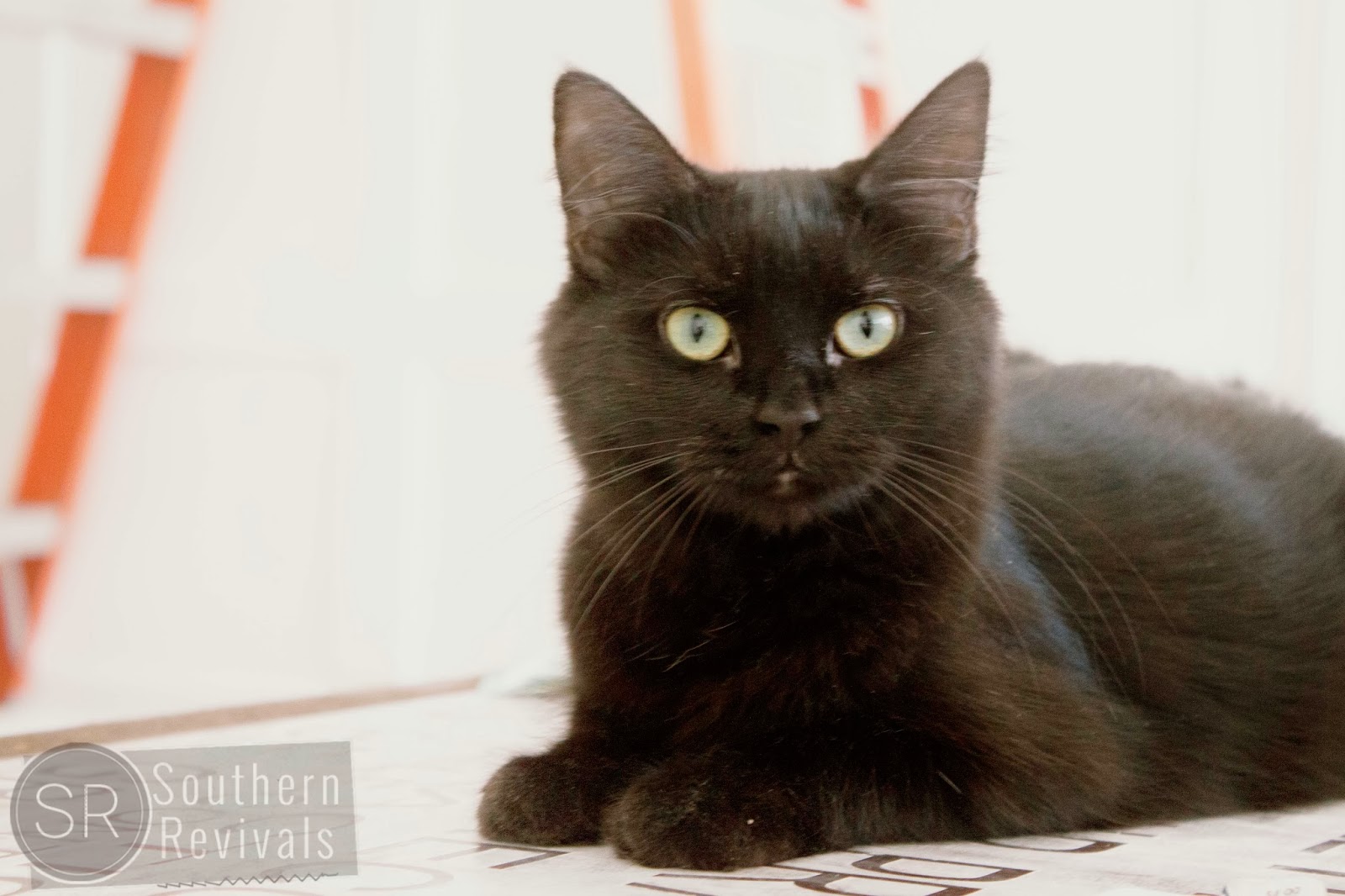 What would you have done?