This post is a collaboration with DecoArt as part of their Core Bloggers Program. All ideas and opinions are my own. DIY Watercolor Wedding #decoartprojects #weddingcrafts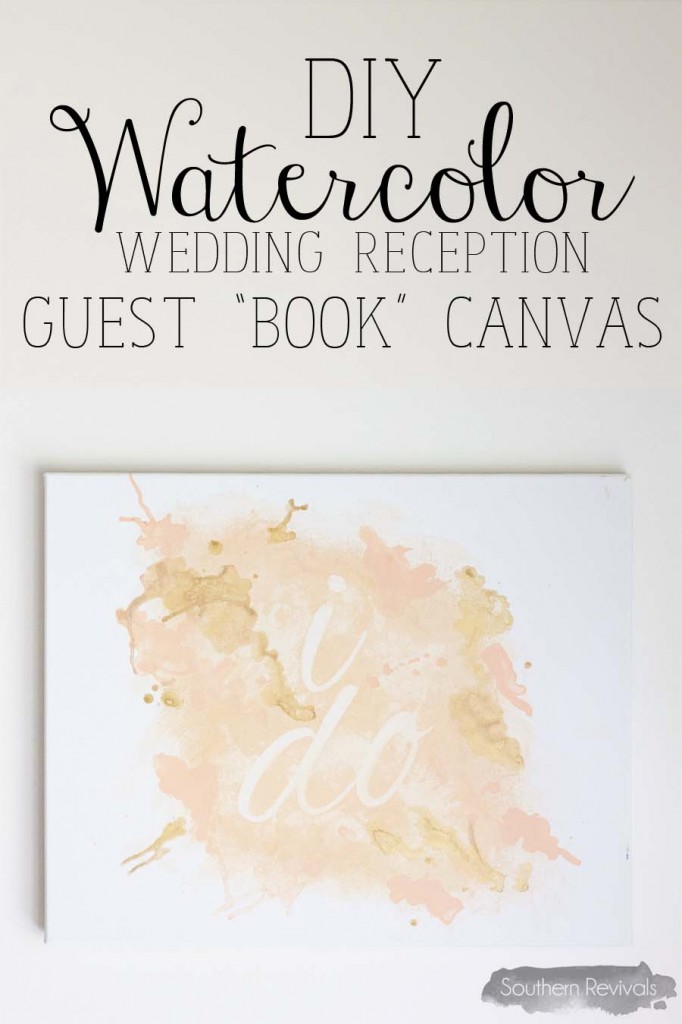 I am all about the watercolor look these days. There's just something about it and a DIY Watercolor Wedding Guest Book Canvas is a great alternative to the traditional keepsake. Here's a quick and easy tutorial for making your own!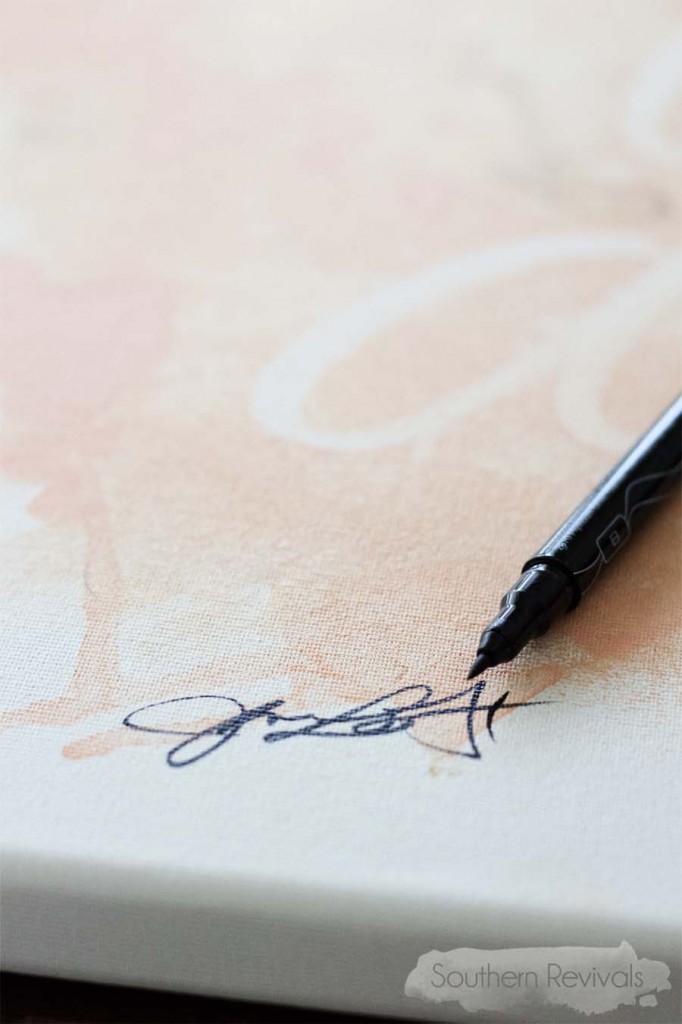 Tradition is tradition for a reason but there's no reason you can't mix it up a bit. And I've got to be honest, most of my traditional wedding stuff is in storage in the attic. Why not create a beautiful keepsake that you can easily display on any wall in your home.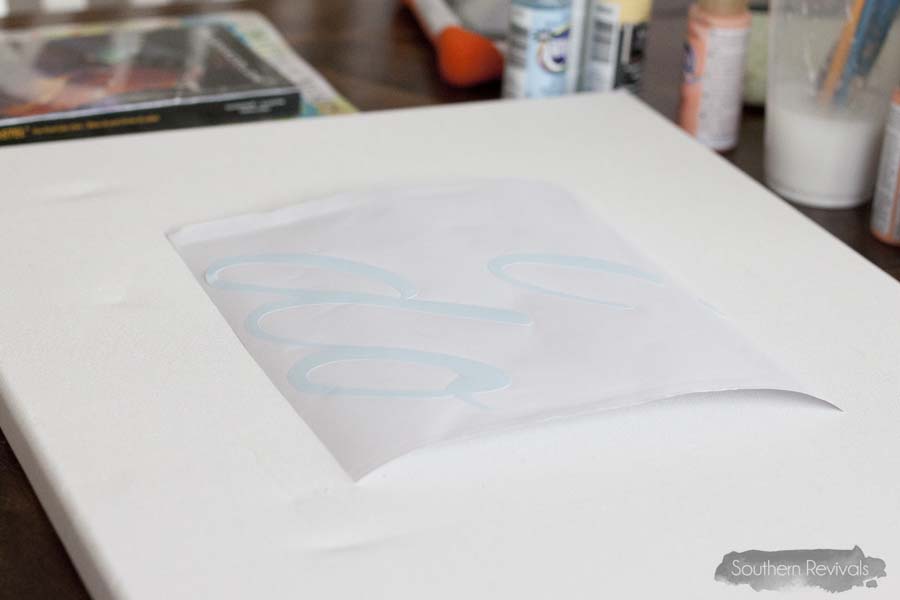 I started by cutting out a pretty brush font, I Do. If you have a vinyl cutting machine  you can download the I DO svg cuttable file here.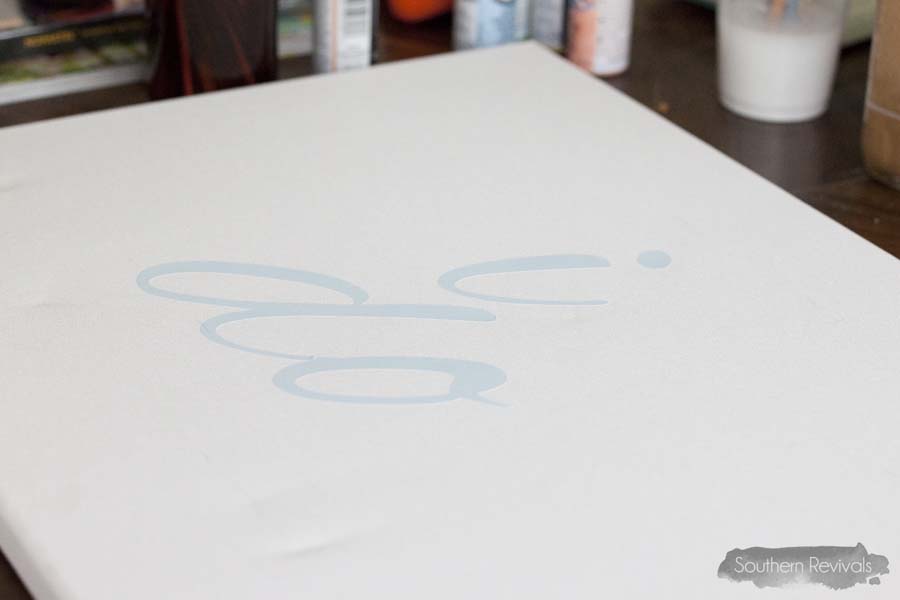 Then I simply smoothed it down onto the canvas. Mine is a 16 x 20. The cuttable file above it designed to fit this size canvas perfectly but you can always enlarge it or make it smaller to accommodate your project.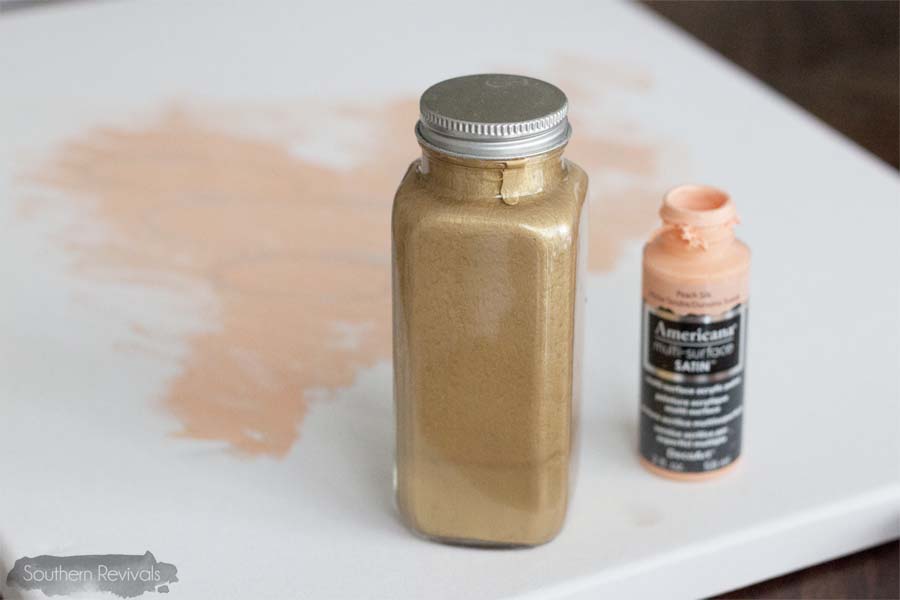 For this project I'm using:
DecoArt's Americana Multi-Surface Peach Silk in Satin

DecoArt's Americana Multi-Surface Yellow Gold in Metallic

Vinyl

Vinyl Cutting Machine

Paintbrush

Cup water

Cups or containers to mix paints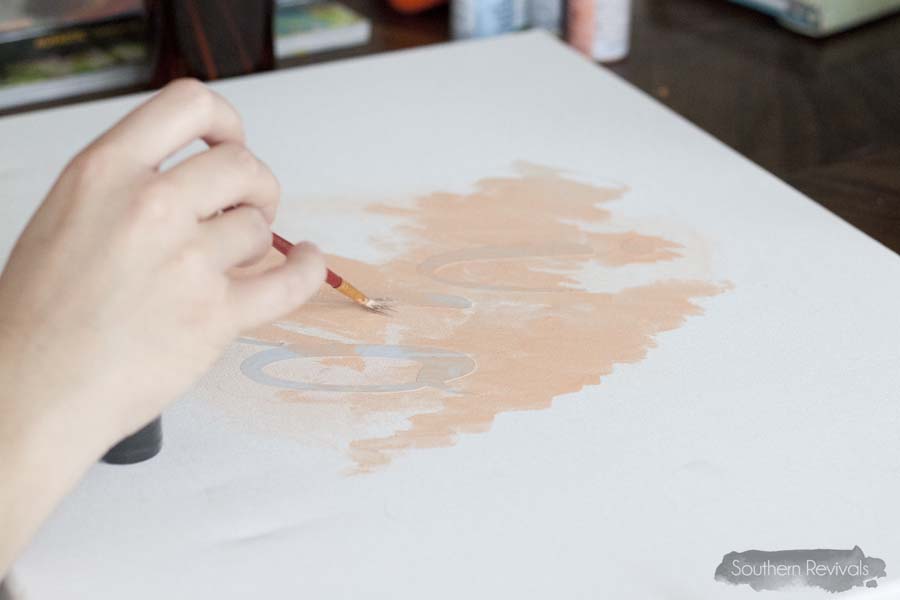 I started out with a wet paint brush and by mixing paint with water, in separate containers, to good watercolor consistency. The metallic paint will likely take a little more water than the other.
Then I simply dragged and moved the paint around on the canvas keeping a constantly wet brush.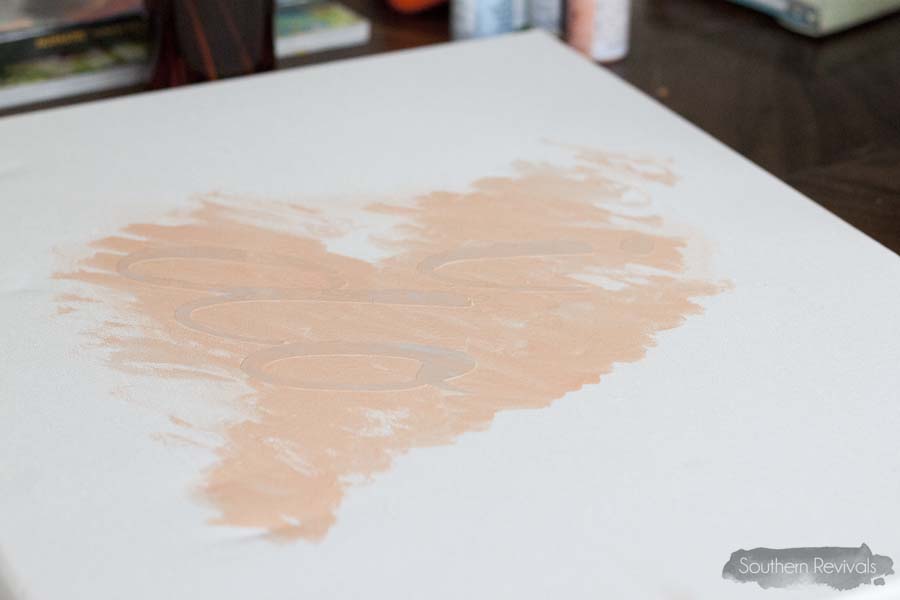 I allowed the first coat to dry before adding in the gold. If you find that you paint is too heavy handed, simply brush away with a paper towel or use a brush wet with only water.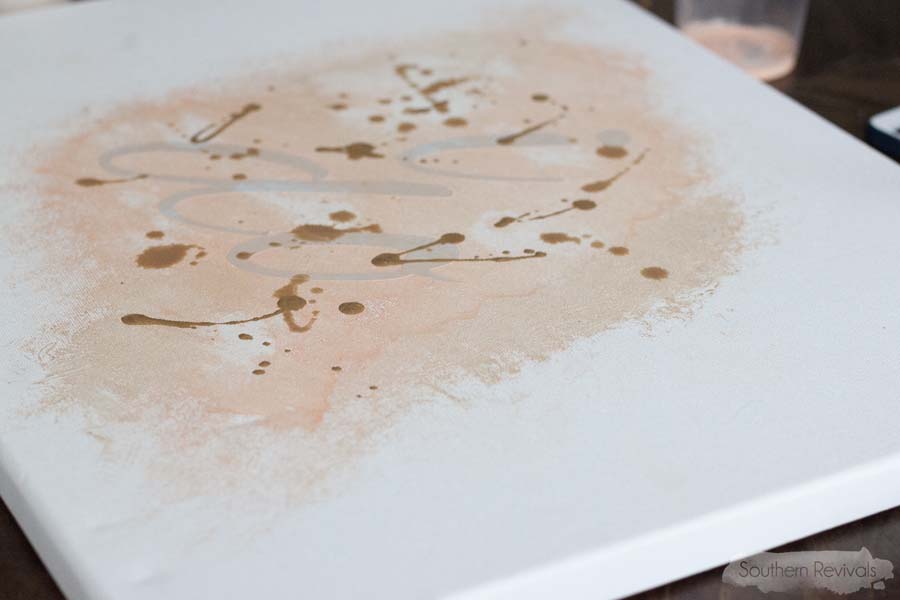 With the gold I started by splatter it on then dragging it out with my wet brush.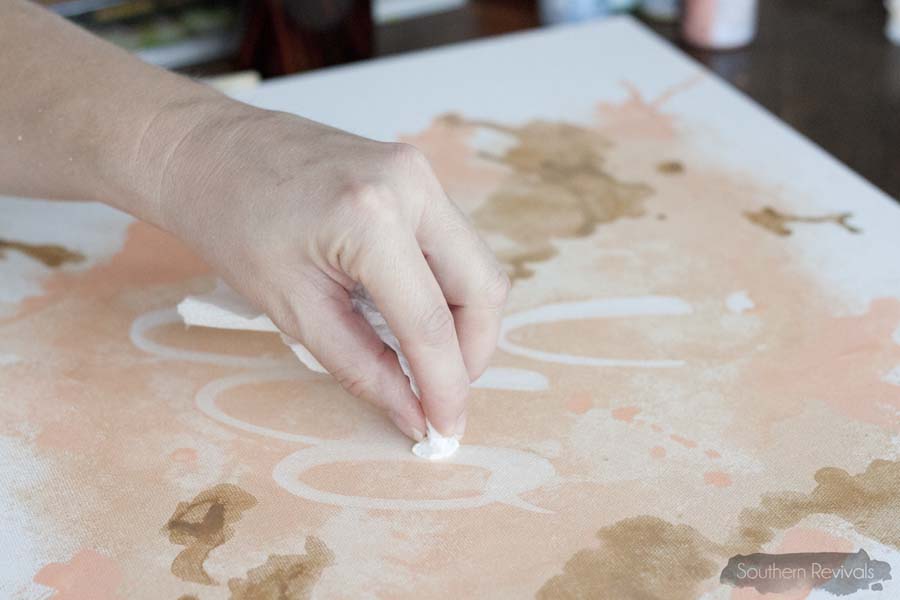 Before everything dried thoroughly I pulled up my vinyl to wipe away any of the paint that may have seeped under with a paper towel.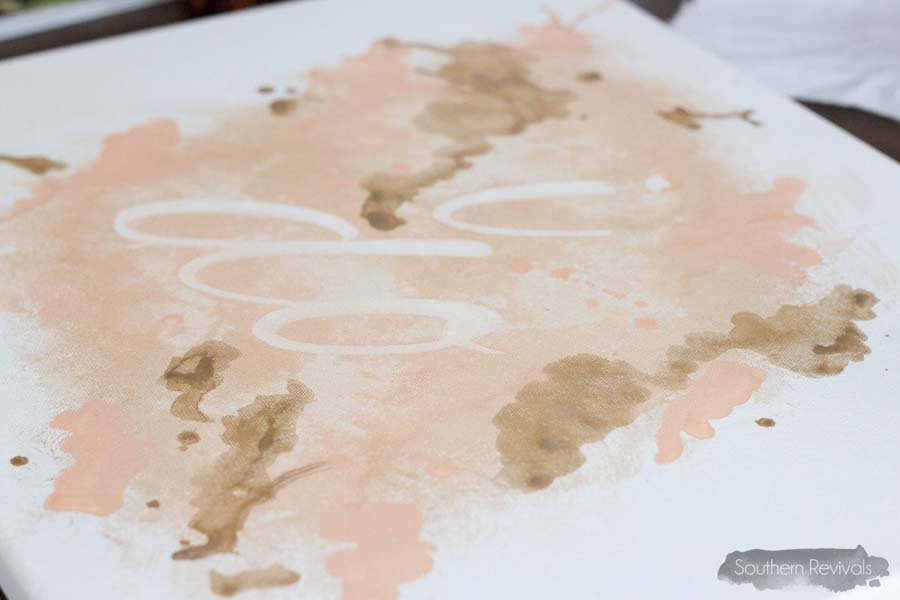 Then, I just allowed it to dry.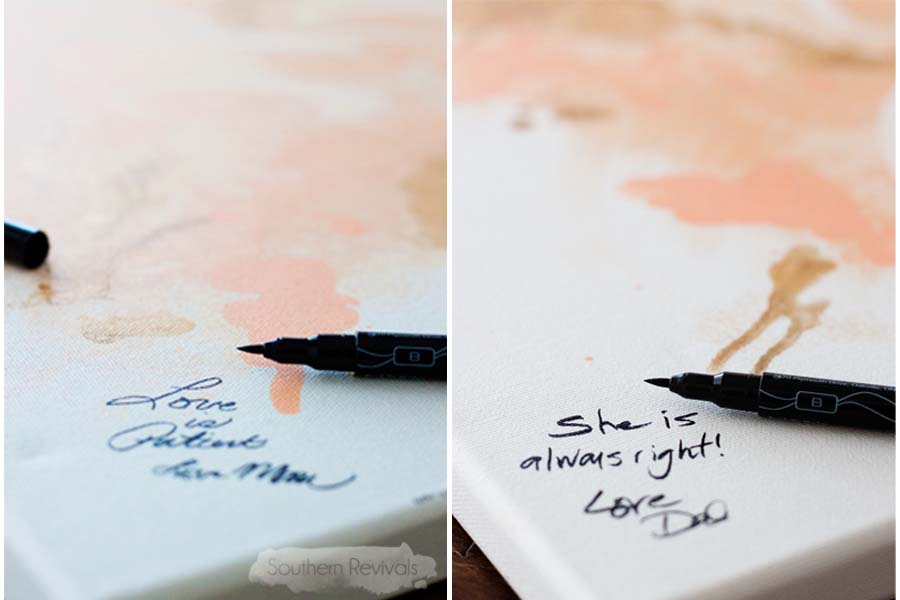 A fun place for your family and friend to leave you encouraging…or just downright funny, messages for you big day. Whatever the occasion may be!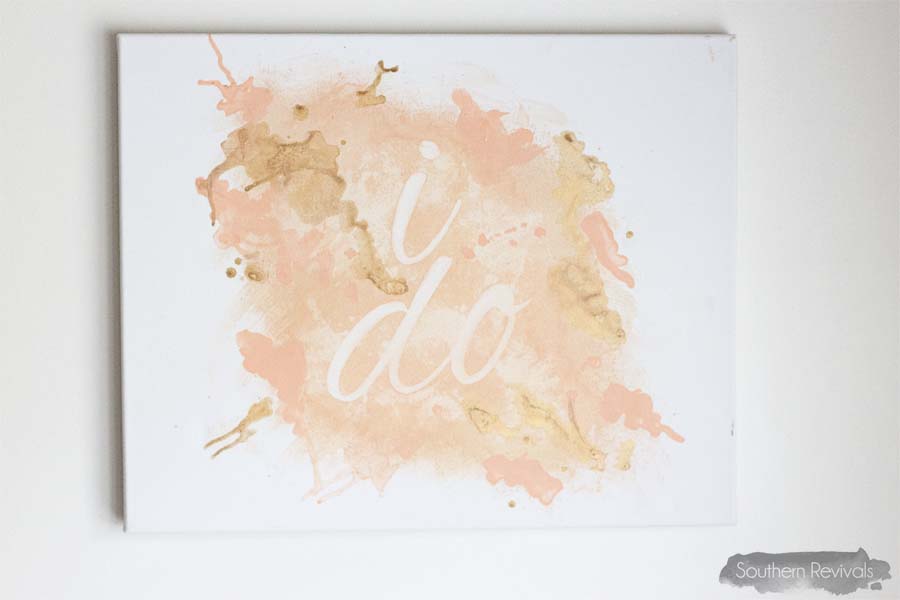 Perfect for wedding or graduation receptions and a beautiful addition to your wall.
What are you favorite non-traditional alternatives?