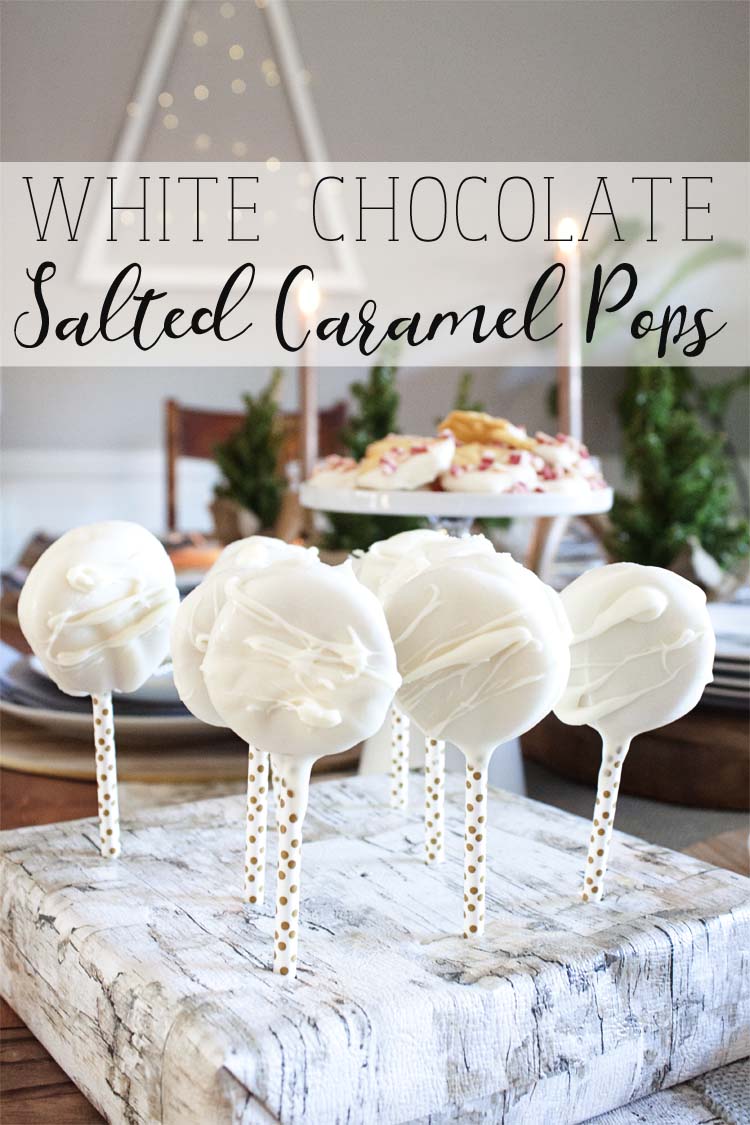 The first step to de-stressing the holiday season starts with the food. You want something beautiful and delicious and you think the only way to get it is by spending a ton of time and money on lots of fancy food. And I am here to tell you that it just isn't necessary! You can still offer delicious and impressive without the cost of time and money.
Take these White Chocolate Salted Caramel Pops for example. There's a reason salted caramel is a phenomenon, it's incredible. These pops are as delicious as they are easy to make. They're also perfect for a party treat or for gift giving.
White Chocolate Salted Caramel Pops
YOU WILL NEED:
Original RITZ Crackers
White chocolate coating
Deli-style caramel dip*
Paper straws
Waxed paper
Resealable bag
Medium size glass bowl
Large spoon
*Generally, you'll find the caramel dip in the deli section. It's the kind that's super thick and requires refrigeration after opening. But go ahead and pop it in the fridge before putting your pops together to get it nice and cool. That's the secret ingredient to making sure your pops don't fall apart while dipping.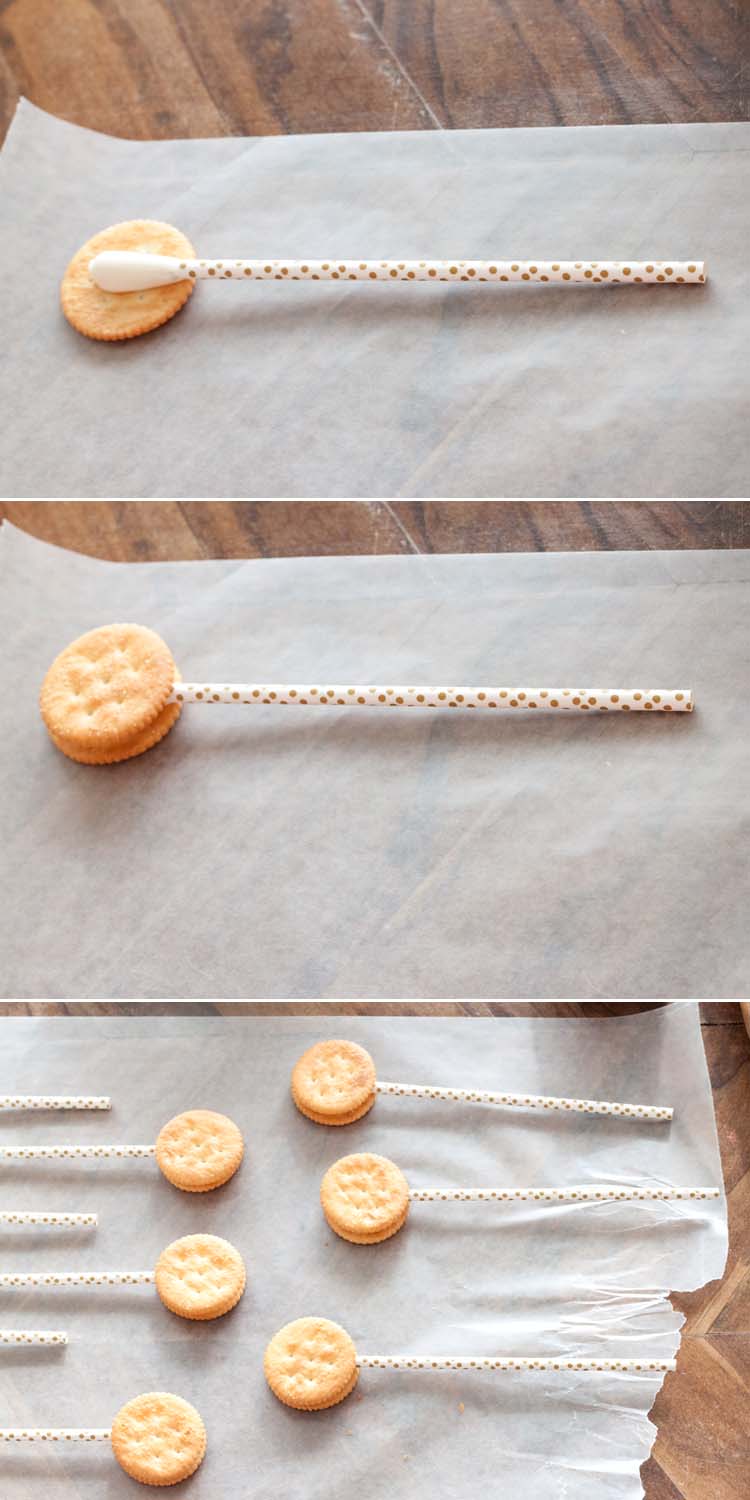 STEP #1
Lay out several RITZ Crackers onto a sheet of waxed paper, flat side up. Melt white chocolate coating according to package directions and dip the tips of each paper straw into melted coating covering approximately one inch of the straw. Lay straws on top of the flat side of the cracker. Cover with additional cracker, flat side down.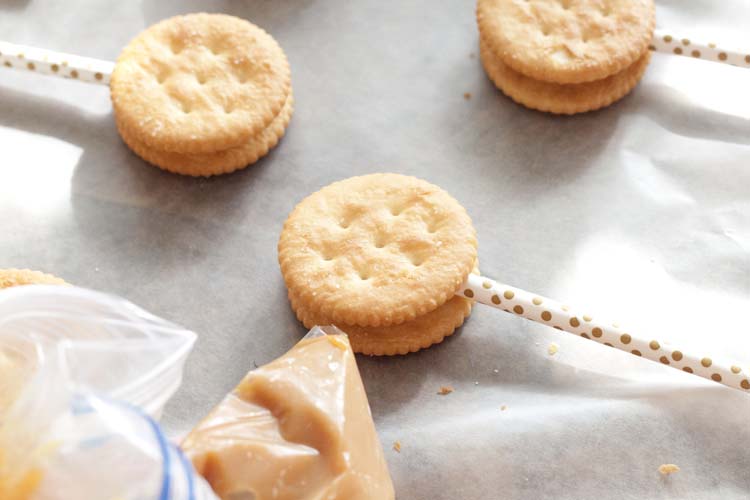 STEP #2
Prior to use, place caramel in the refrigerator until thoroughly cold. Scoop cold caramel into a plastic resealable bag and snip off end of bag. Pipe caramel into the sides of the crackers creating a sandwich. The cold caramel will help to immediately harden the chocolate coating on your straws securing each cracker to the straw. This will make your pops easier to dip. It also keeps the caramel firm so that it doesn't ooze out while dipping.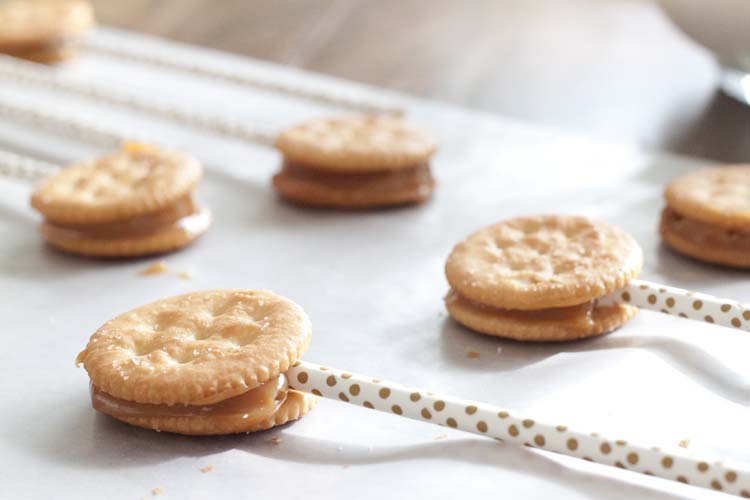 Step #3
Dip pops into melted white chocolate coating using a large spoon, if necessary, to completely cover.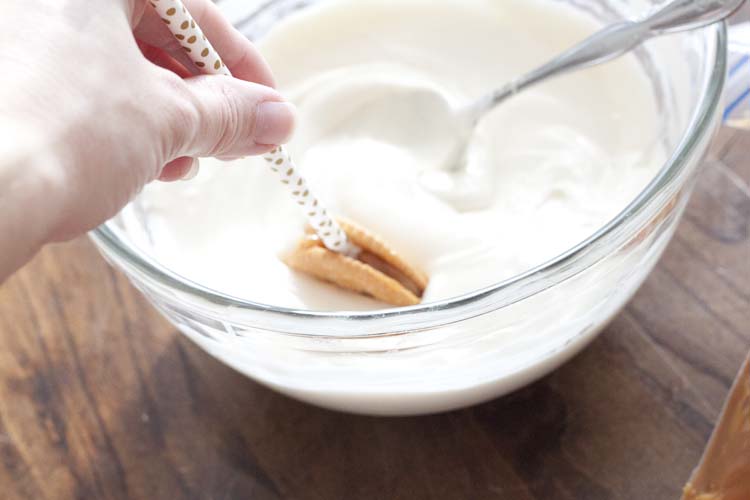 Lay onto wax paper until firm. Drizzle with extra white chocolate coating or sugar crystals, if desired, to add extra pizzazz.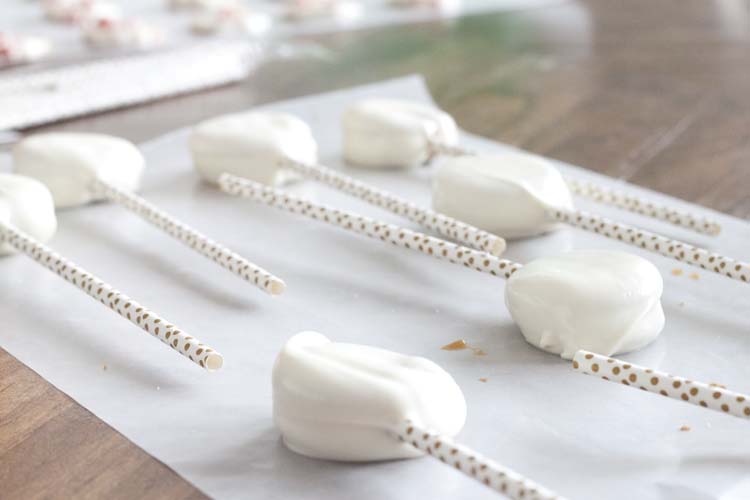 DIY POP STAND
STEP #1
Tape up the ends and middle of an empty RITZ Crackers box. Wrap in decorative wrapping paper. I used a birch wood-style wrapping paper to cover my box.
STEP #2
Use an ice pick to poke holes in the box where you want your pops. When spacing out the holes make sure to account for the size of each pop so that there's enough room.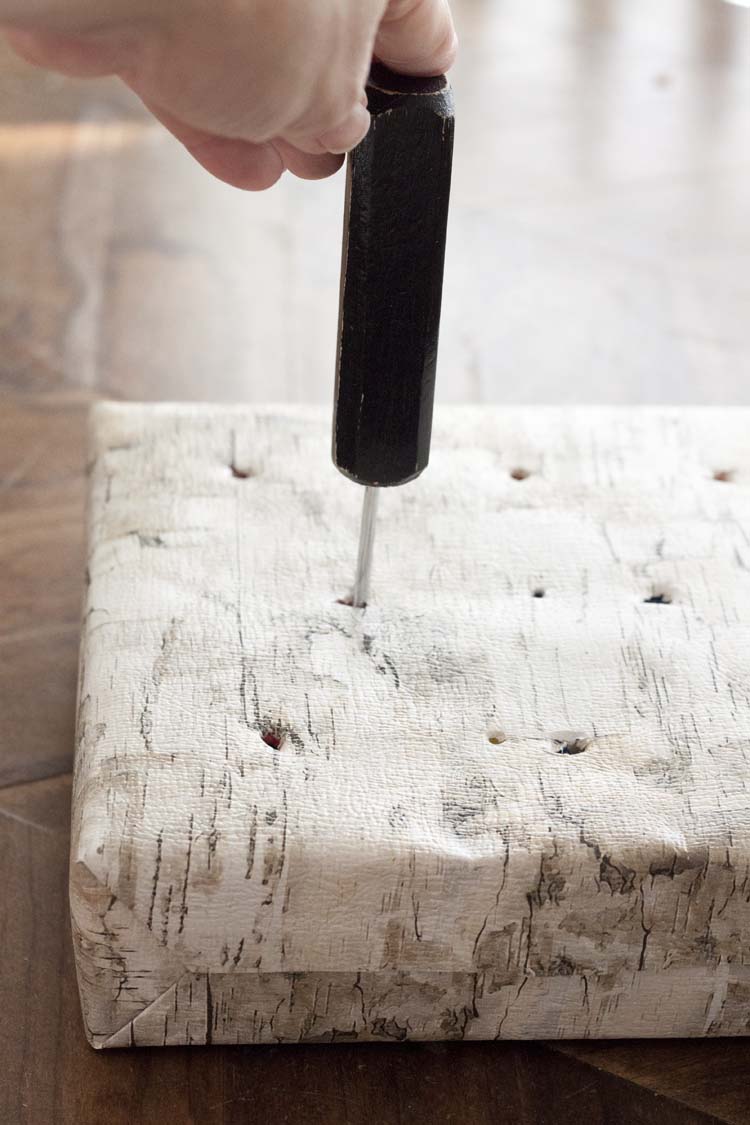 STEP #3
Make a cross-hatch with a knife in the holes you made with the ice pick, just to make the hole large enough to hold the paper straws securely. Test with straw to ensure a nice, tight fit.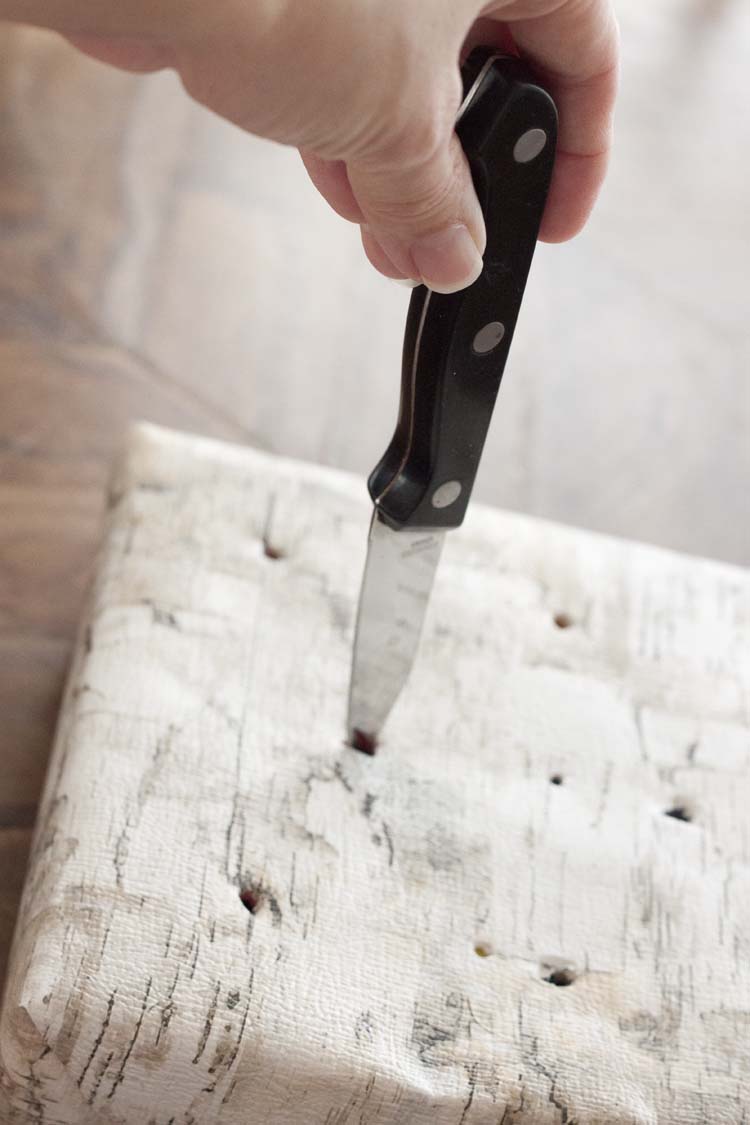 STEP #4
Clip off approximately 1/4 of the end of each straw to make the pops less top heavy and then poke into your pretty new pops holder stand!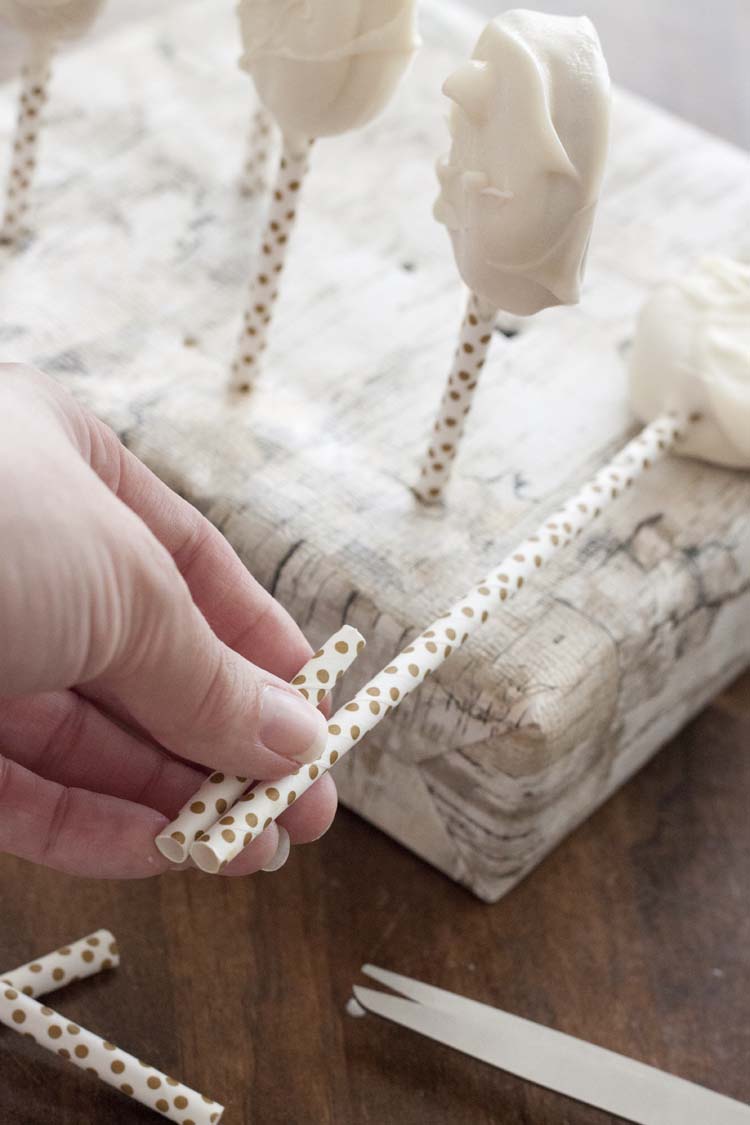 It's a great way to upcycle and the perfect solution to displaying pops.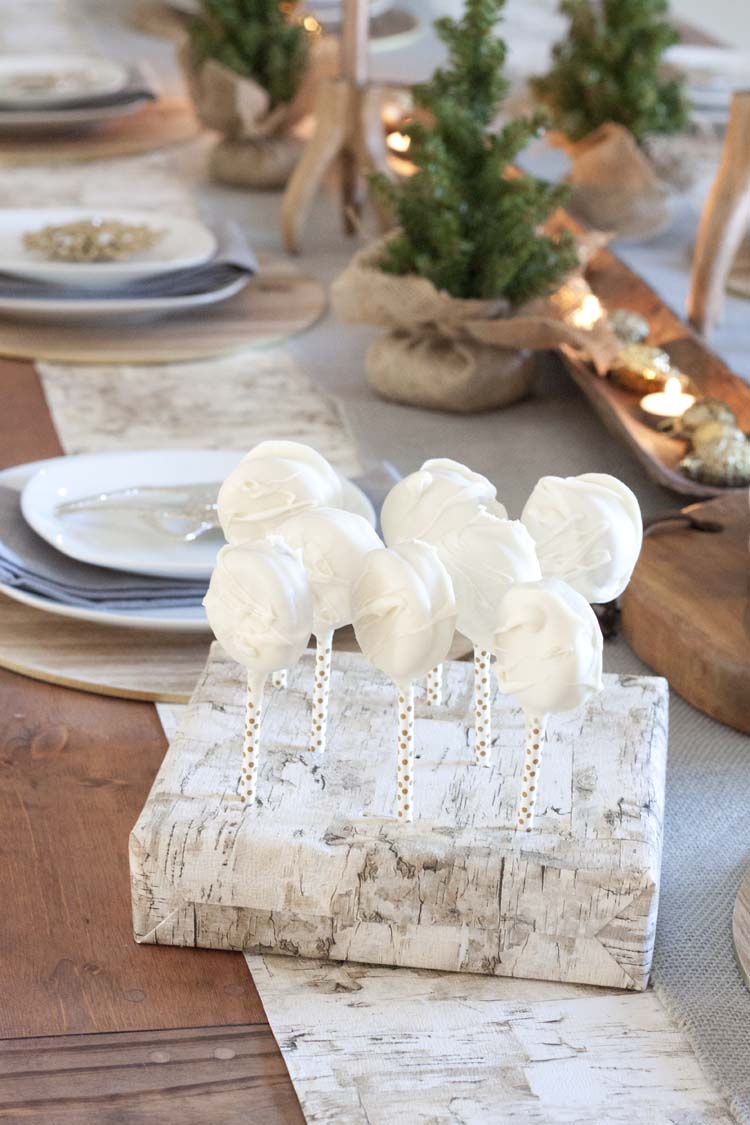 For more delicious treats and stress-free party ideas, check out my Scandinavian Winter Wonderland Party Ideas. Happy party throwing!