This post is part of a collaboration with JORD Wood Watches. As always, thank you for supporting the brands that make Southern Revivals possible.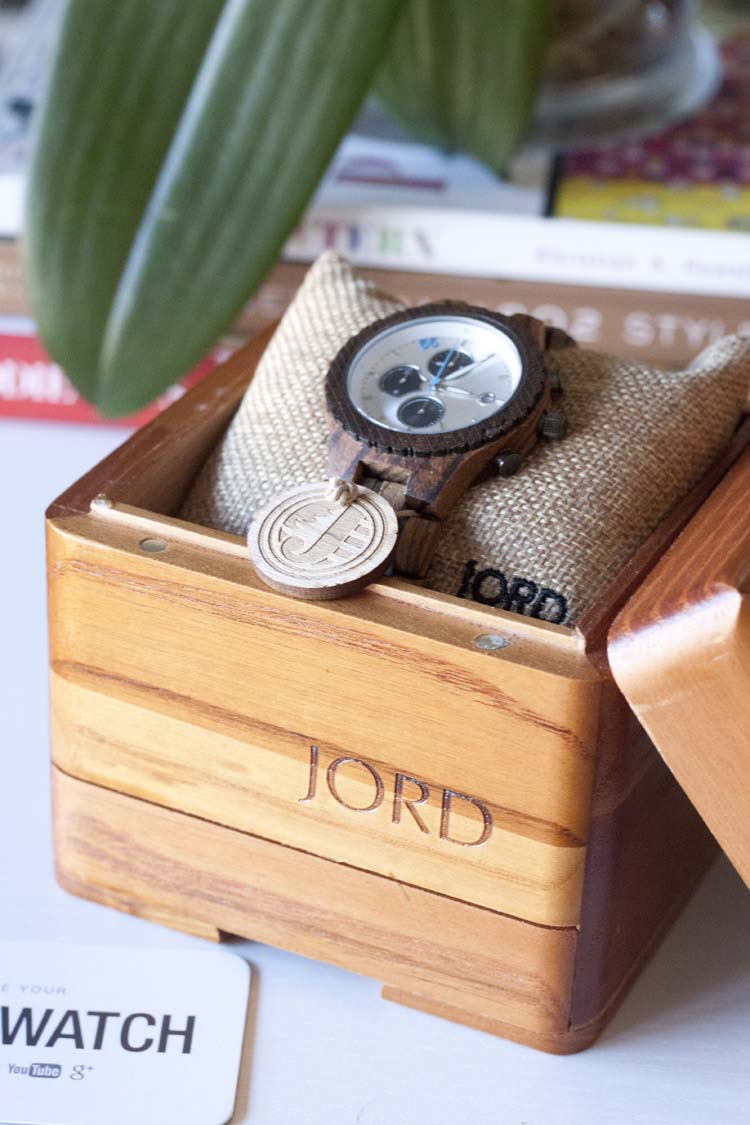 If you've been following along recently then you know I've had a rough couple of weeks. If you're new here, all you need to know is last week my husband helped me lay tile as part of our laundry room makeover and I had him pull it all up and do it over. I made it up to him with a handsome new men's watch and today I'm sharing my JORD wood watch review with you and an awesome giveaway!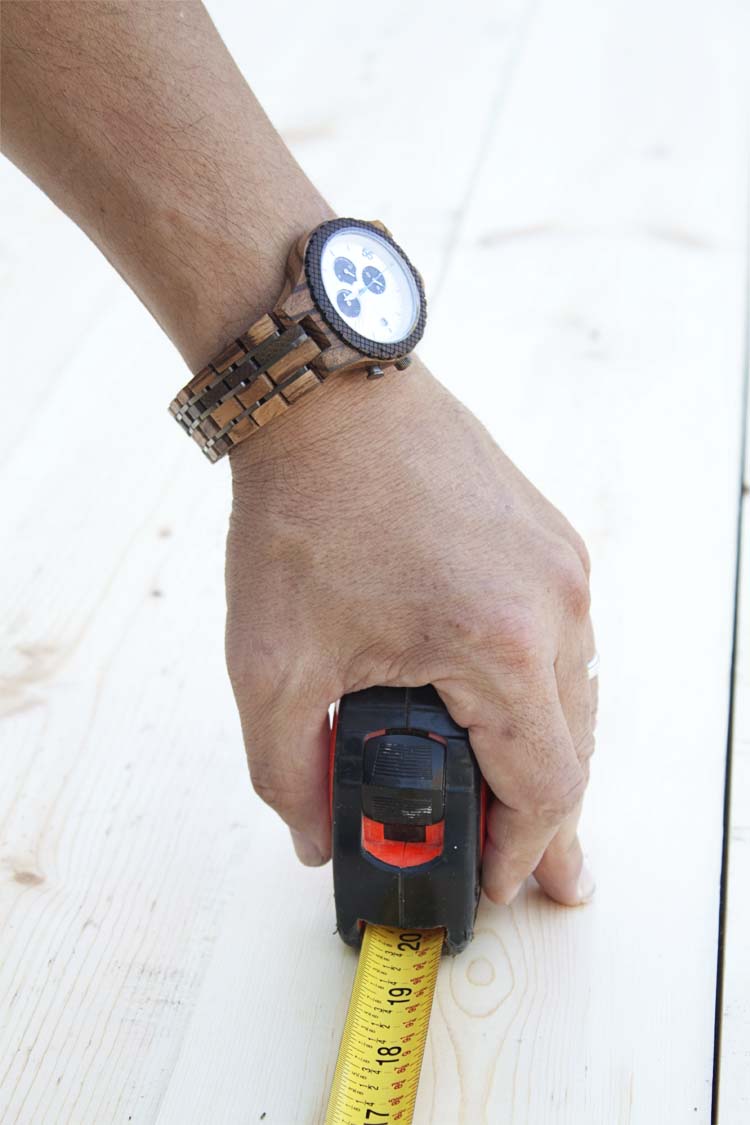 Chances are this is the most you've seen of my husband on my blog. Part of that is because I'm always juggling the kids, the house, the project and the camera. Now that I think of it, this is about all you see of either of us. Random shots of our hands in action.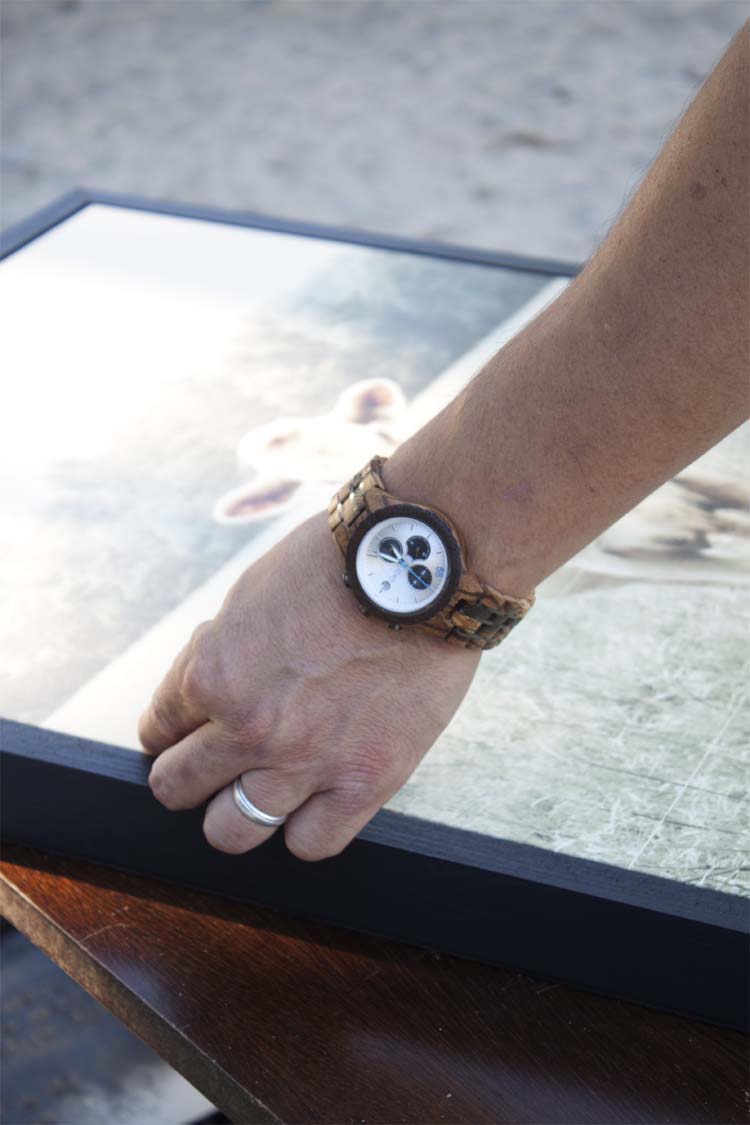 The truth is though, I couldn't do what I do without him. He never says, no. He may not always be happy with it, especially when I say things like: Those grout lines are just way too big. We have to do it over. But he never says, no.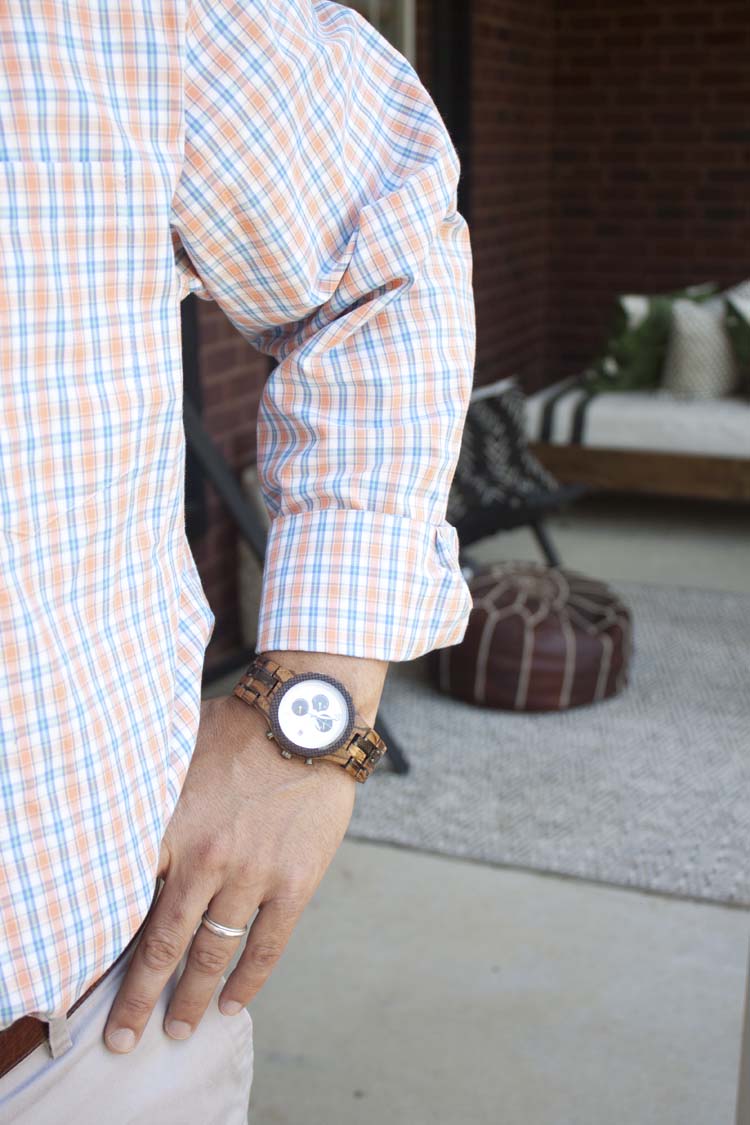 One of the very first gifts I remember giving him was a watch. It was like a really big adult moment for me. But he hasn't had a new watch in a long time so when the folks at JORD approached me about a collaboration I was literally like, this is serendipity! It's his birthday, his watch just broke and (if I had known at the time) I'm about to ask him to pull up tile he just put down and scrape hardened mortar off our concrete slab. So, yes. Yes I would like to give him this gorgeously unique men's watch. Please and thank you!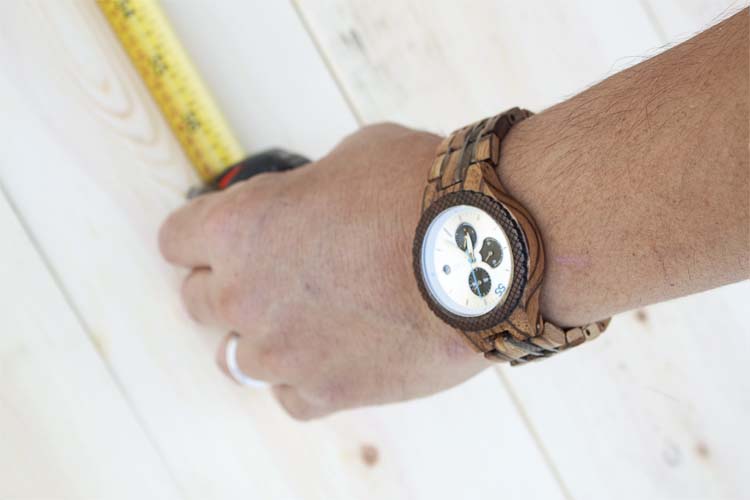 And you guys, he was totally blown away when I gave it to him.
I love wood. And it's usually me who's insisted we embark on yet another wood project but as it turns out, he loves wood, at least this wood watch, as much as I do. For him I chose the Zebra and Dark Sandalwood from the Conway series. It was just so him. Personally, I've got my eye on an emerald face one they have (be still my heart).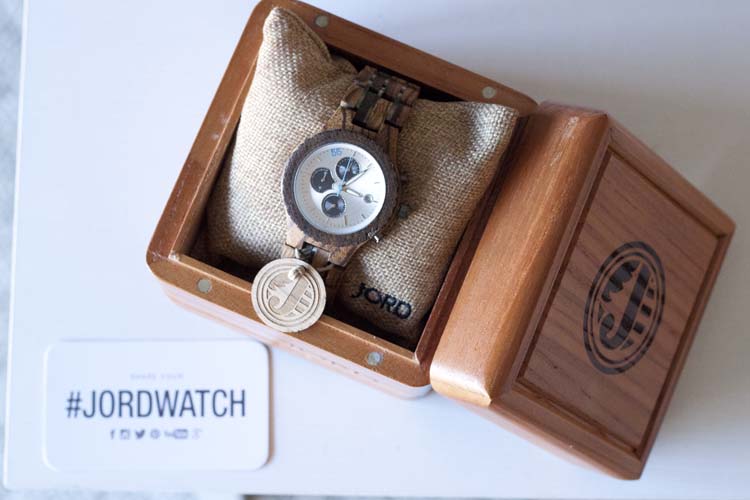 It came in this awesome wooden gift box that even has the little pull-out drawer which makes it the perfect place for him to put his watch (and ring) in the evenings. Plus the lid is magnetic and there's no beating the presentation. I am excited to share the Jord Wood Watch with you because, hello…WOOD! And because their women's watches would be perfect for Mother's Day next month and their men's watches are perfect for Father's Day or anytime you want to ask your husband to do something he's likely to say no to otherwise. Not that I  speak from experience or anything.
Ahem.
BUT…the best part is, I get to offer a giveaway to YOU! Enter to win $100 off the watch of your choice, free sizing and a beautiful wooden storage box. EVERYONE who enters automatically gets $25 off! Join me over on Instagram (see below) and enter to win one for yourself or someone you might have a ridiculous request for!