This shop has been compensated by Collective Bias, Inc. and its advertiser. All opinions are mine alone. #CleaningUntangled #CollectiveBias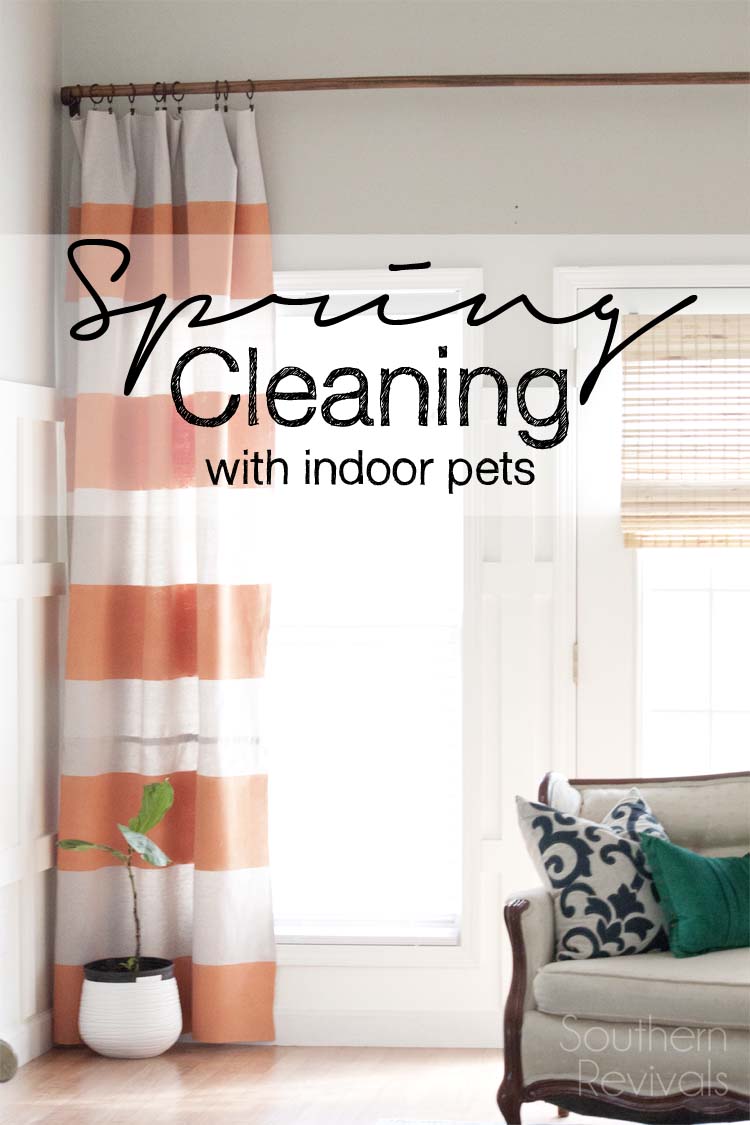 I have always been known as Most Likely to Bring Home a Stray. Moving to the country only changed one thing, there are seemingly more strays to bring home. But I'm determined to continue my unofficial animal rescue AND have a beautiful, clean home. I'm convinced it can be done. Join me later this week for a Hand Painted Chandelier, that LONG awaited Office Makeover and a China Cabinet Revival. But for now, see how I deal with all of that pet hair and enter to win your own Eureka Brushroll Clean™ with SuctionSeal®.

Since I don't want my clients going home with any…..uh, stray hairs, it's essential to have a good cleaning solution.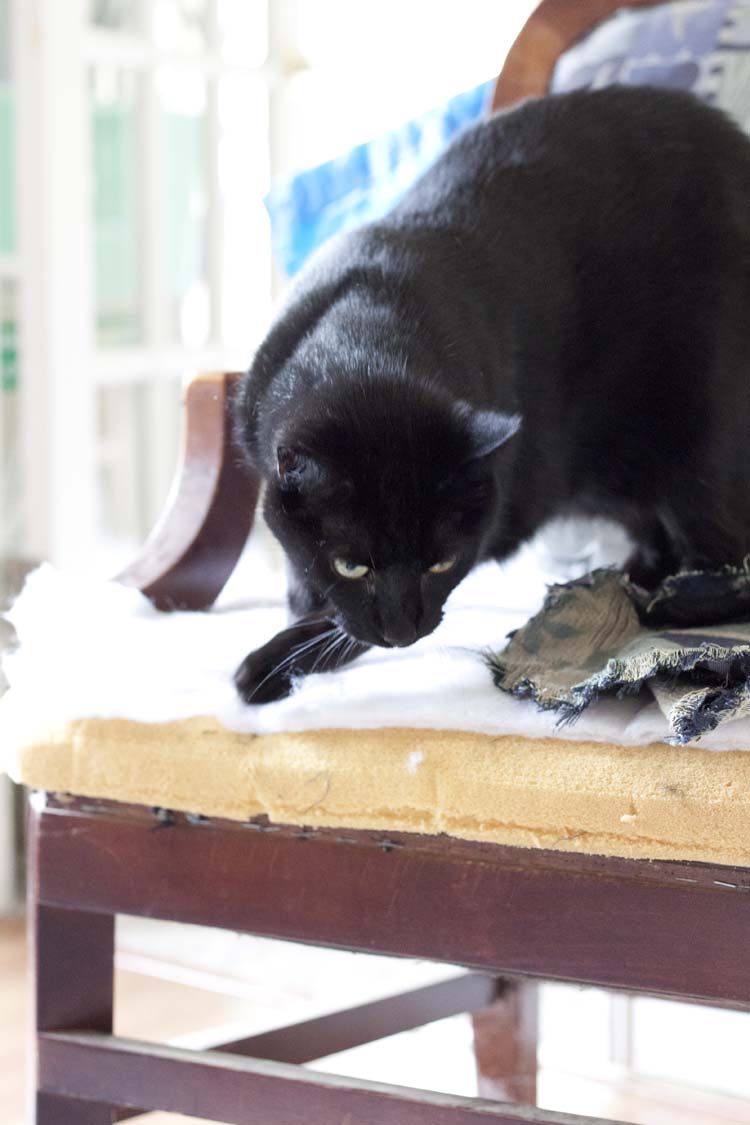 And while some of our 4-legged residents have at least some shame when they get caught…
Some of them do not.
And some of them get all the blame just because they're the new girl in town.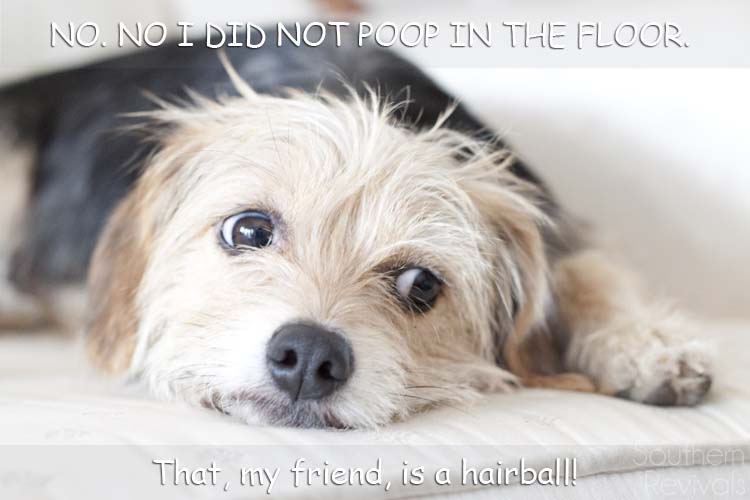 Why do they call it a hair "ball" anyway? If you have indoor cats, you feel my pain.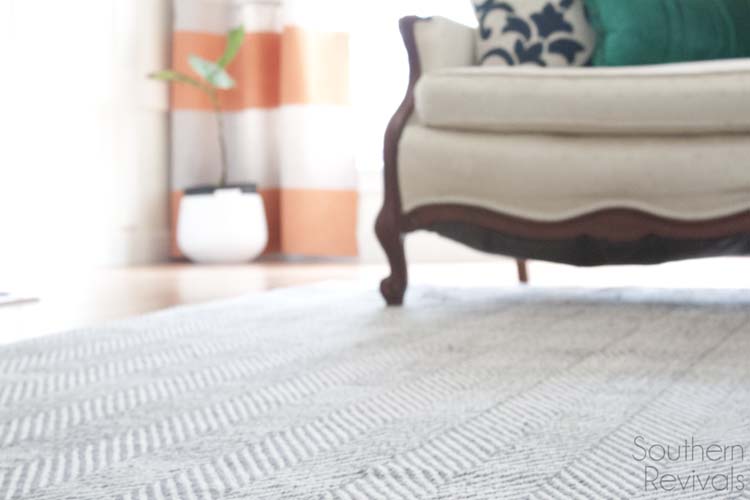 So how do I keep these rescued babies safe and not sacrifice my house, my chair….my sanity?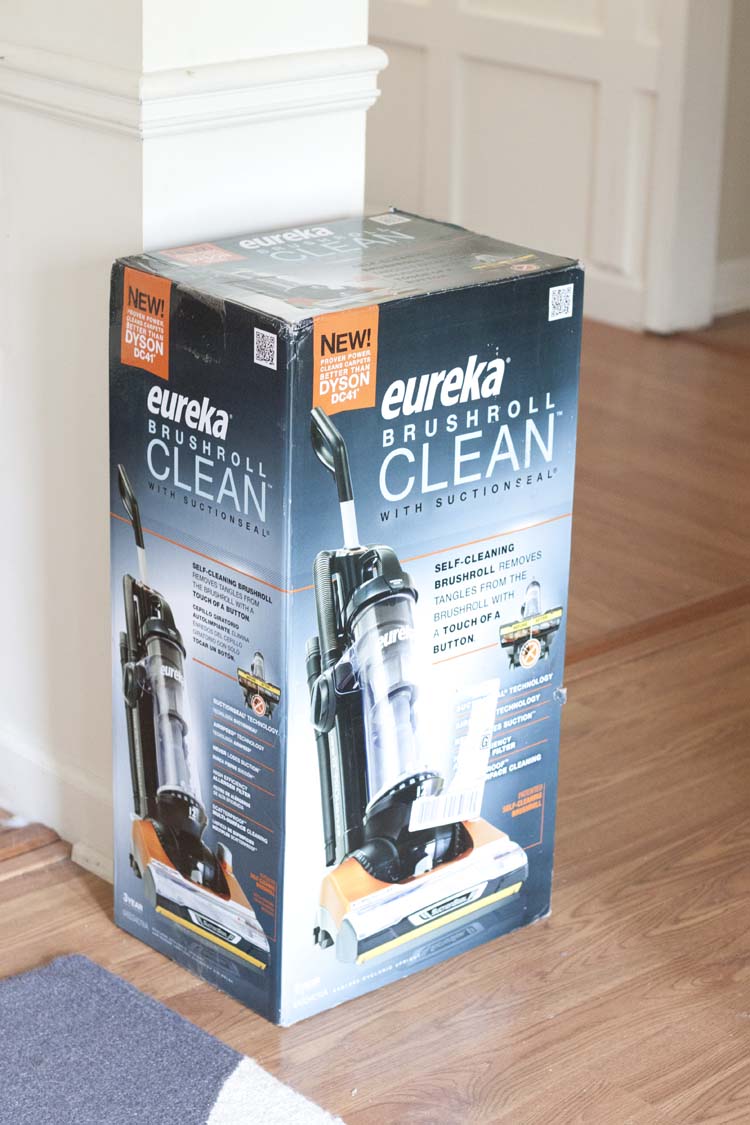 I recently started using my new Eureka Brushroll Clean™ with SuctionSeal® and it is an answered prayer.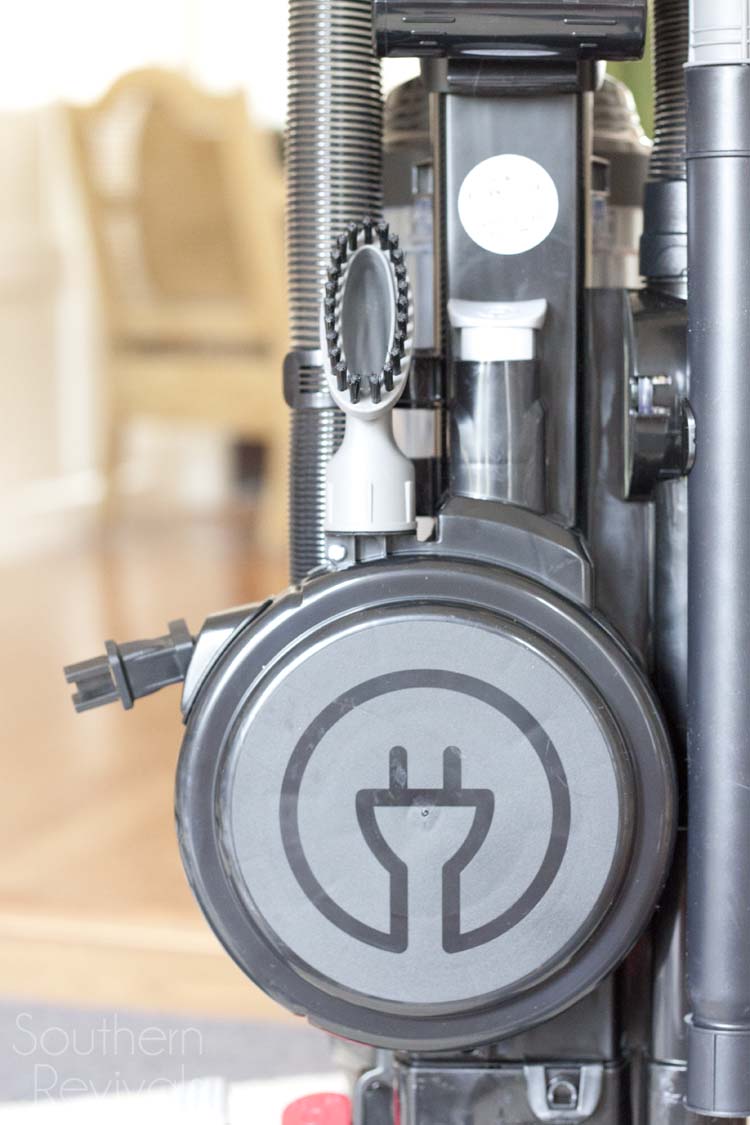 Retractable cord. Can I get an Amen?!
It's good looking with orange rubbery covering for not scuffing up your walls or furniture.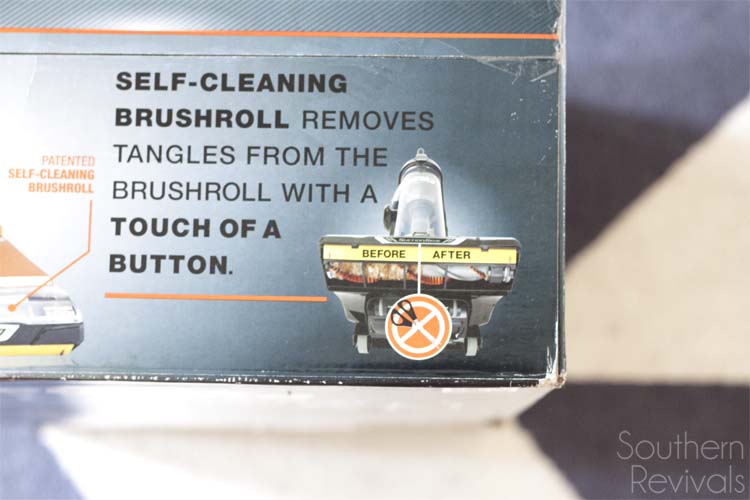 But then….THEN, there's this!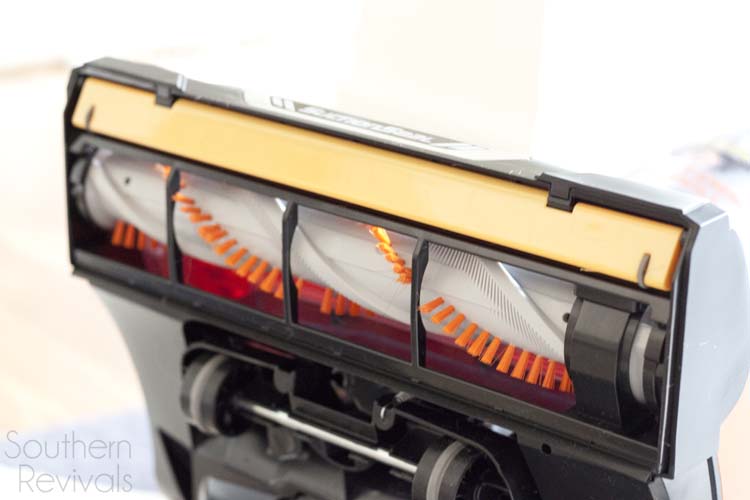 If you have pets or a sewing machine or both, you've turned your vacuum over only to encounter a horror show that you've gotta take the scissors to. Can you count the number of times you've had to clean your vacuum's brushroll after cleaning your floors? Taking the scissors to that mess, pulling it out with your bare hands and throwing it away…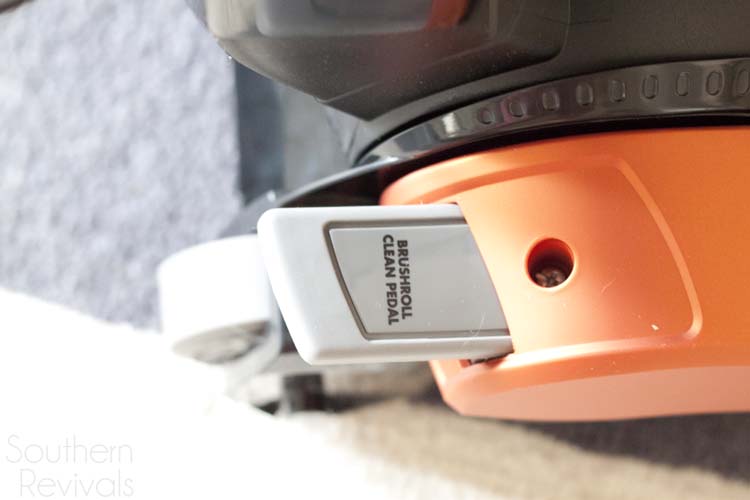 Or. Or you could just. push. a. button.
SHUT UP.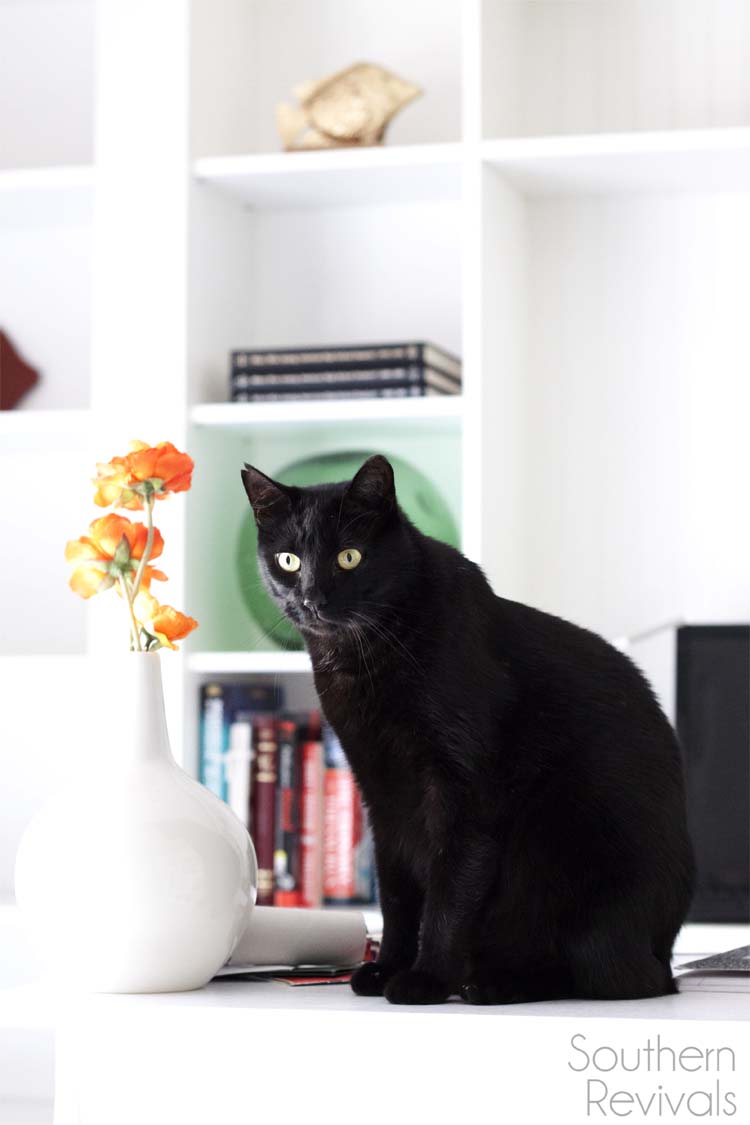 The cats still aren't big fans.
"Is she getting out the vacuum?"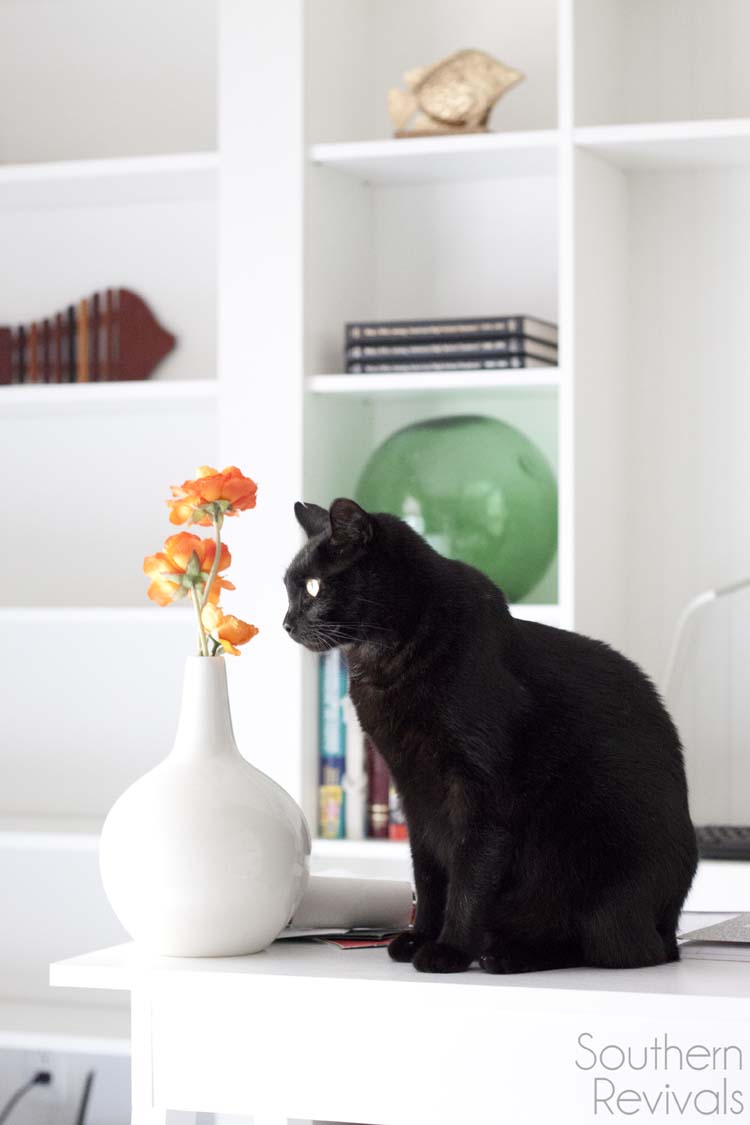 "Go to my happy place. Go to my happy place. Go to my happy place."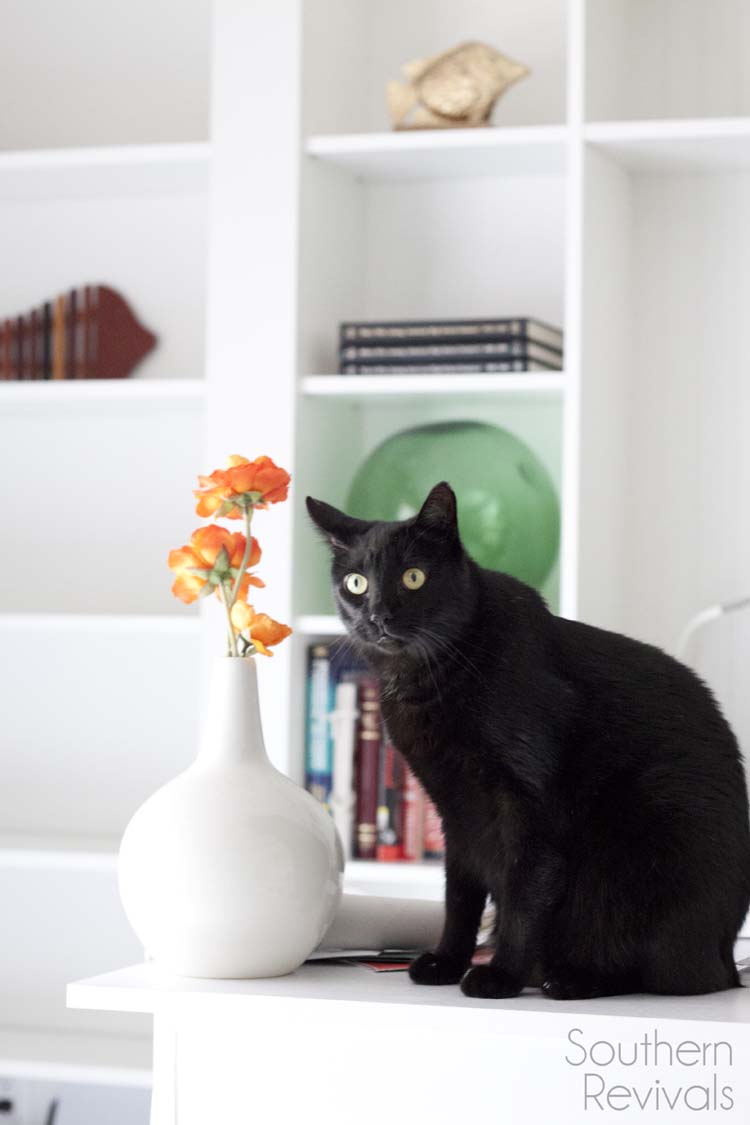 "Annnnnnd she turned it on!"
I vacuum the whole house and then I just press that Brushroll Clean Pedal and BAM! It's clean! Want to see how it works? Visit Eureka.com to see this patented technology in action. It's really kind of fun to watch.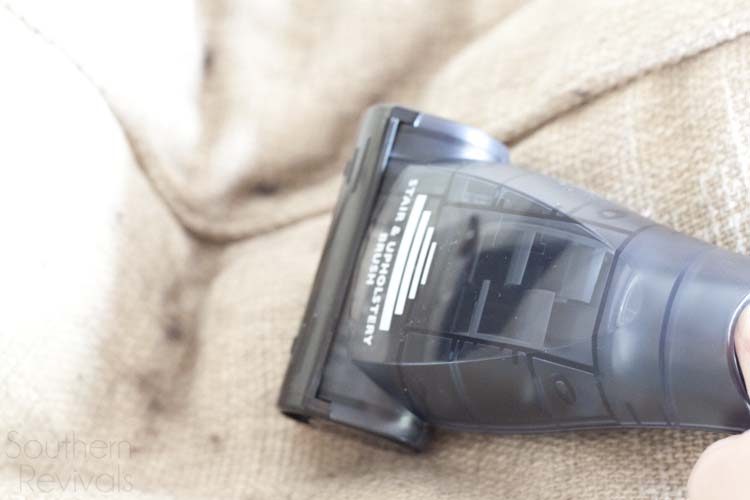 And I'm getting back my favorite chair with the Stair & Upholstery Brush.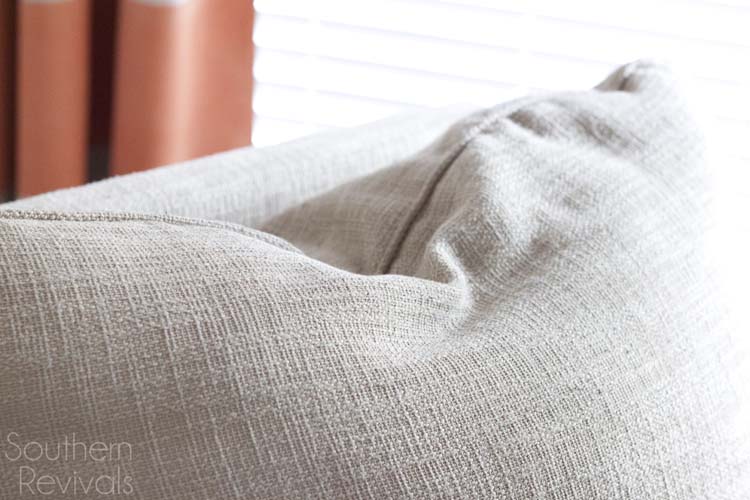 Nothing has ever cleaned it like this before. Not even a lint roller, a thousand sticky sheets later.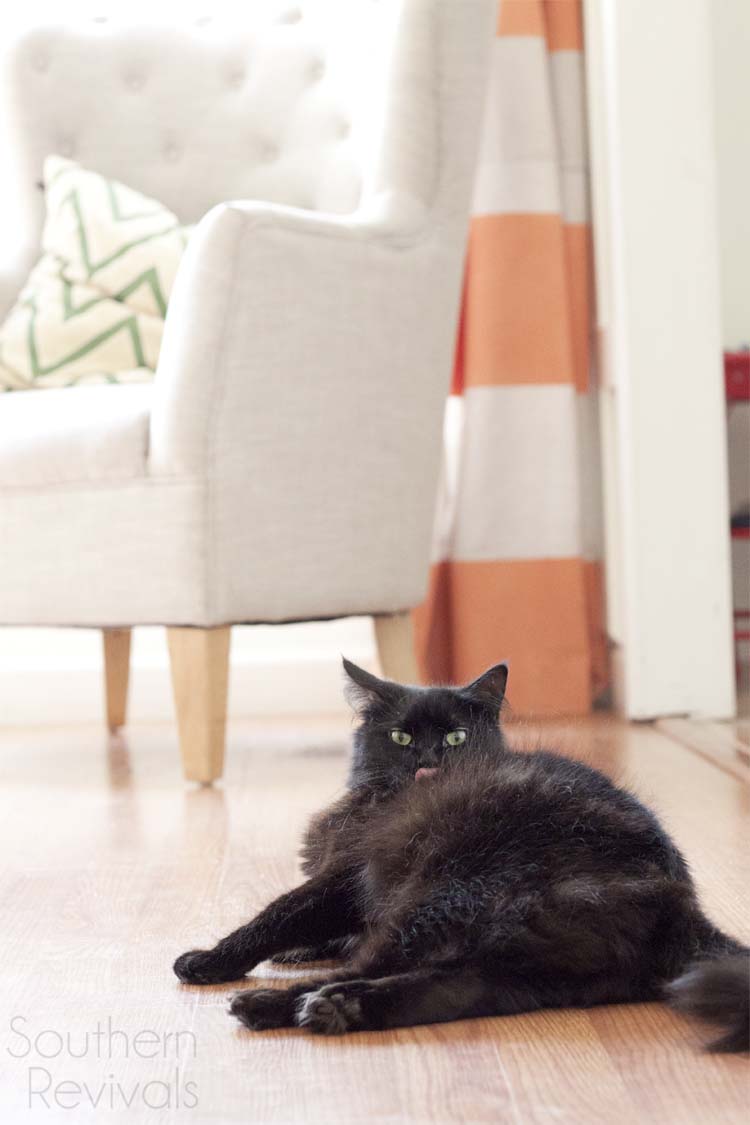 It cut my pet hair cleaning time in half, which is huge. Who wants to spend all day on pet hair! And I don't have to get rid of the cats.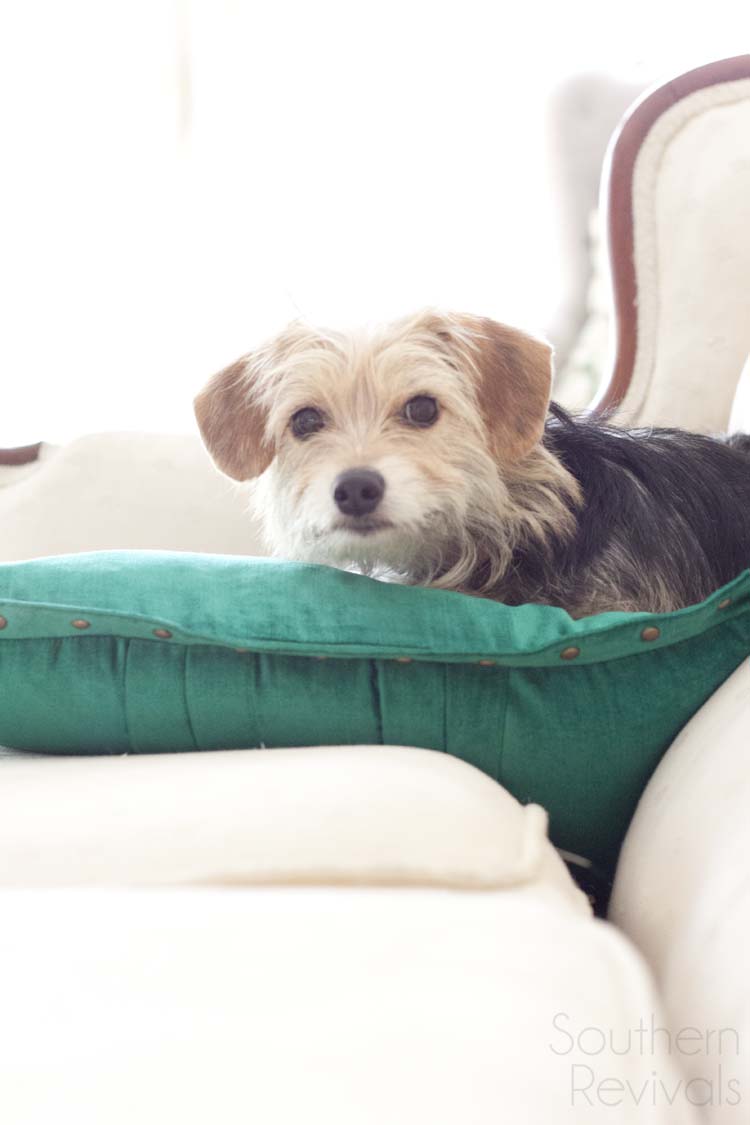 Or the dog.
But I can get rid of their hair and once it's sucked up into my handy-dandy new vac, I never have to see it again. AND I can leave the scissors in my craft room!
Are there any stray hairs or thread that you could exact your vengeance on and never have to seem them again? I thought so!
How about entering to win one of these bad boys as your very own? You will thank me later!