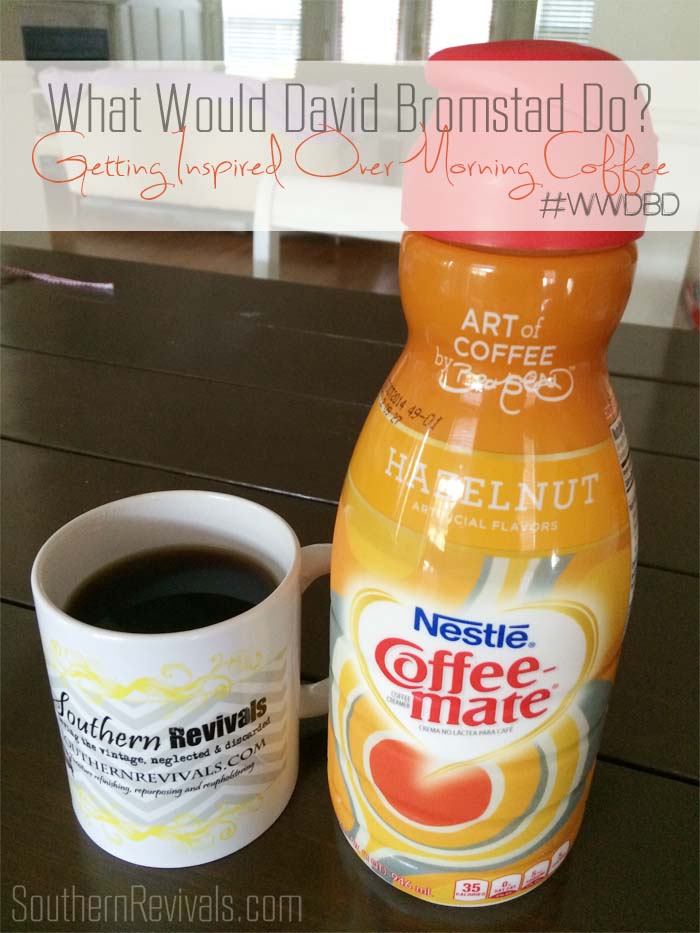 I warn you. This could read a bit like that pizza commercial where they won't promise you pizza will turn your Tuesday into a weekend. It's a matter of what you do with your Tuesday that counts. That would be too easy. It'd be nice if there really was an 'Easy' button or pizza that could turn random Tuesdays into weekends but life doesn't work that way. So I'm here to tell you, don't just sit down and sip your morning coffee. Make it count!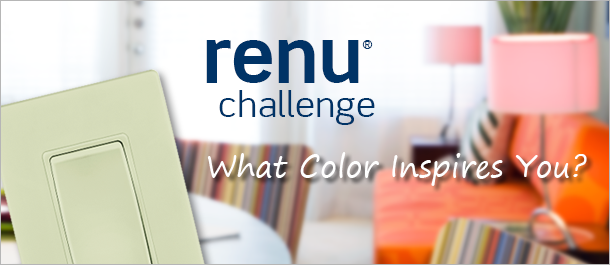 I'm currently stressing over the Leviton Renu Challenge that was I chosen to be a part of. I do this kind of stuff day in and day out so why, when it comes to doing it for myself, can't I get inspired the way I do when I'm doing it for someone else? I'm kind of like the mechanic who drives around in broken down car.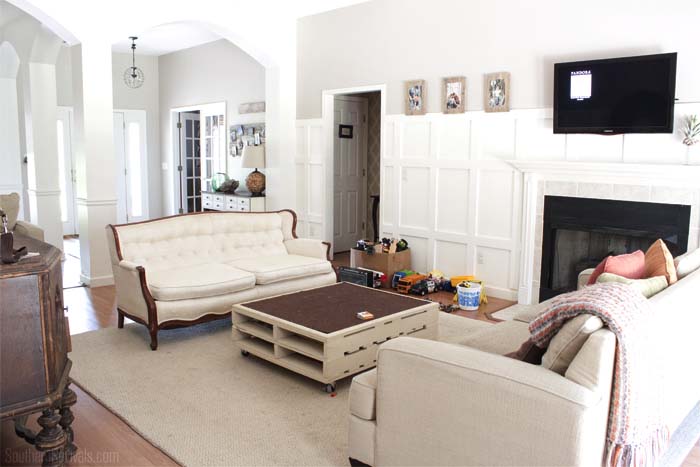 I've been staring into this living room, the one I chose to complete the challenge in, for a couple of weeks now just waiting for the inspiration to hit me.
Waiting.
Just standing here and…waiting.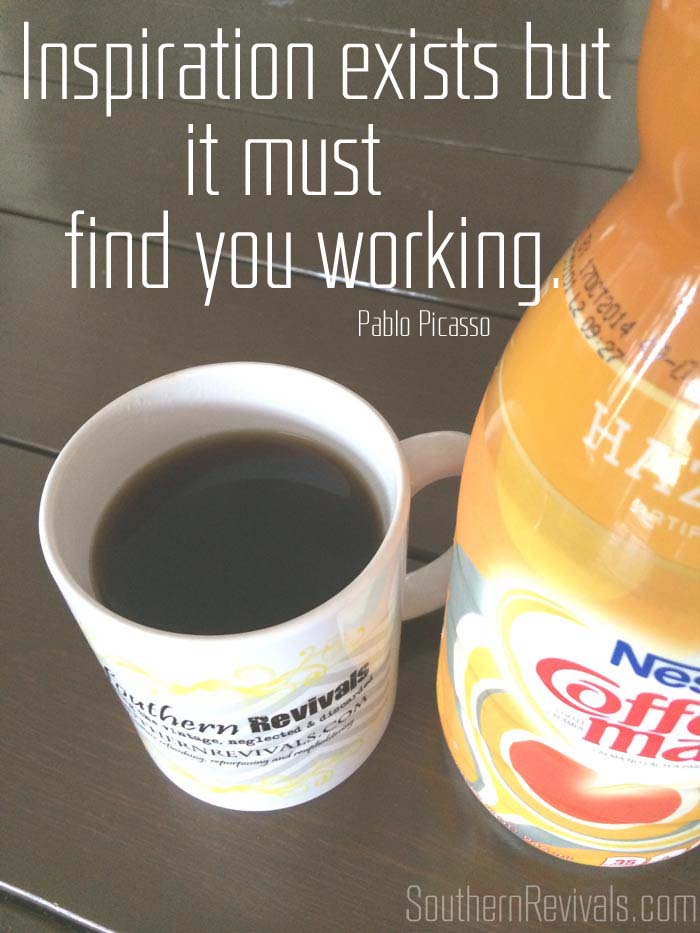 And then I thought of that quote from Picasso about inspiration and how it must find you working and I realize I've been doing it all wrong.
So this morning I did a little something different with my morning coffee. I didn't sit there and sip and wait.
David Bromstad is one of my very favorite designers and he has been since Design Star. I love his way with color, his daring to be different and his abstract art work. So today, I sort of had coffee with David and things started to happen.
This morning I poured myself a cup of coffee and I asked myself, 'Self, What would David Bromstad do?'
And my self said, 'Well color, of course! He'd add color! He'd be funky and daring and inspiring and he'd get to work'.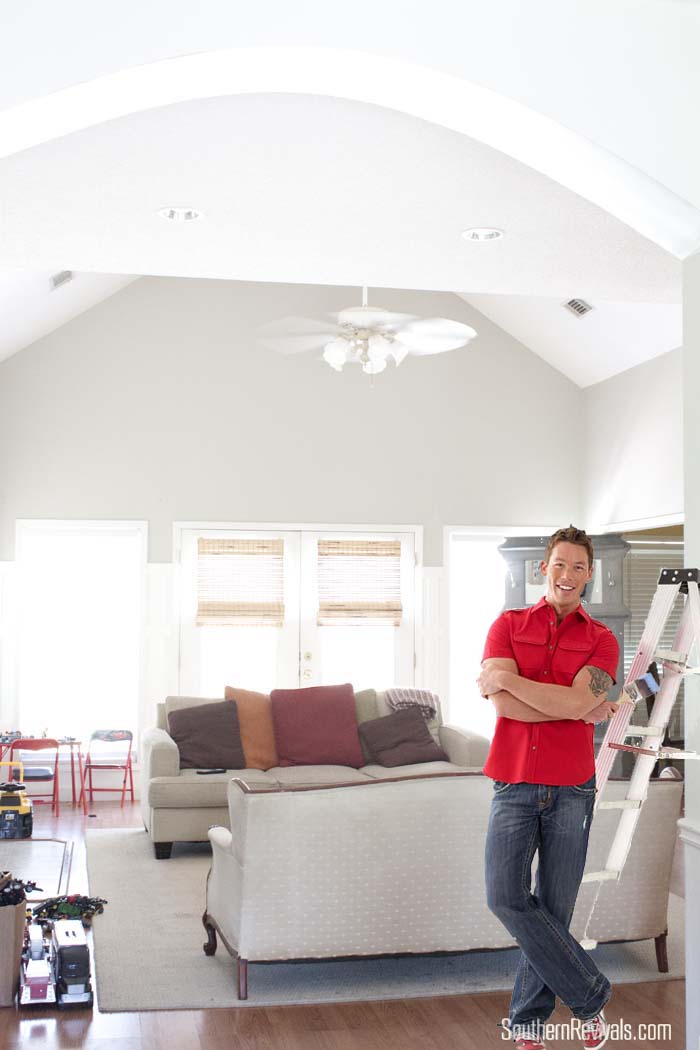 Now, I'm not saying that pouring Coffee -mate from the limited edition bottles designed by David Bromstad will make him magically appear in your living room with his ladder and a paint brush. But I am saying that these limited edition bottle designs inspired by coffee and Coffee -mate are exclusively available at Target for a limited time. They come in two of my favorite flavors, Hazelnut & French Vanilla and they might just help inspire you to get out of your PJs and get to work.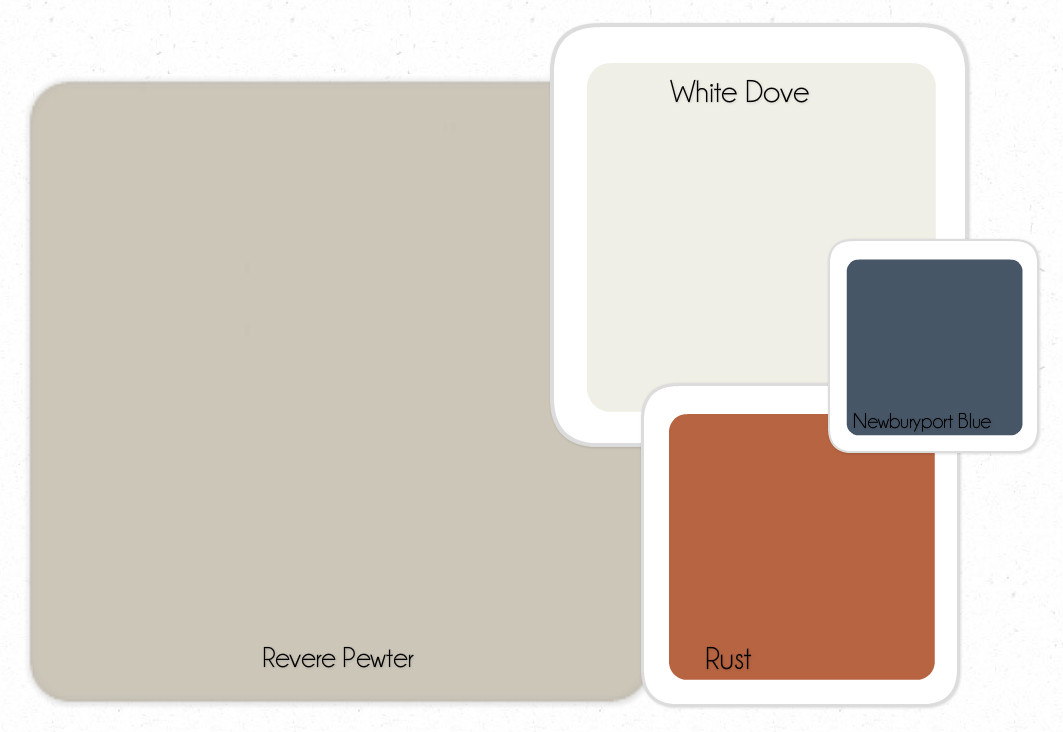 With my color palette chosen I'm in high gear. Keeping the walls neutral so they will always be my canvas no matter what design mood I'm in. Adding in some fun pops of color starting with navy and rust. Next will be an outrageous light fixture, funky chairs and some DIYed abstract art!
Inspiration has found me and it has found me working! Stay tuned for my living room challenge reveal soon.
Who or what inspires you?
I was selected for this opportunity as a member of Clever Girls Collective and the content and opinions expressed here are all my own.